Best Illustrated Kids' Books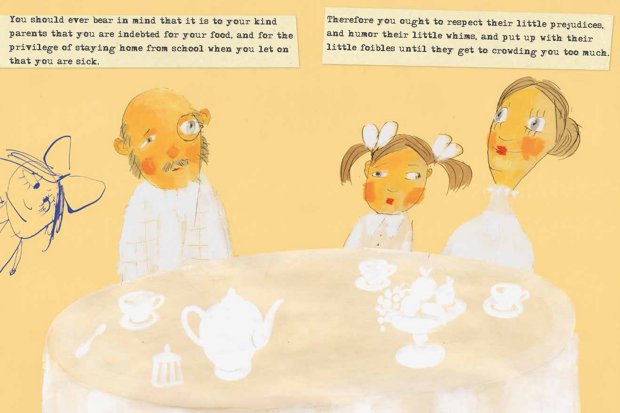 Advice to Little Girls
This humorous story was written by young Mark Twain in 1865, at age of 30, displaying the Victorian-scrapbook-inspired artwork of Vladimir Radunsky, the celebrated Russian-born children's book illustrator. Vladimir Radunsky.In this lovely, teasing piece of writing, the author encourages girls to think independently rather than blindly obey rules and social mores.
"Good little girls always show marked deference for the aged. You ought never to 'sass' old people unless they 'sass' you first."
encourages independent thinking
"If your mother tells you to do a thing, it is wrong to reply that you won't. It is better and more becoming to intimate that you will do as she bids you, and then afterward act quietly in the matter according to the dictates of your best judgment."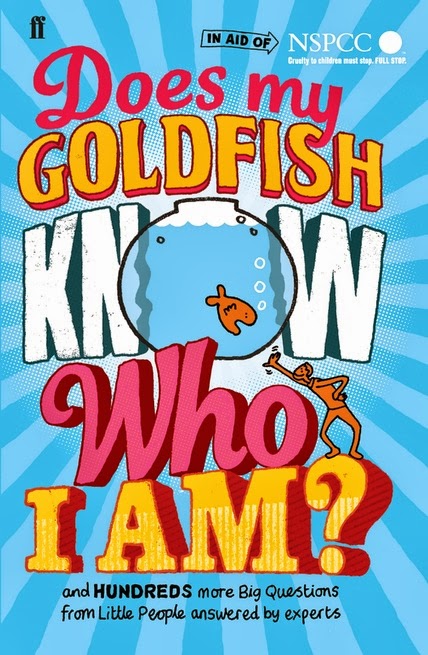 Does my goldfish know who I am?
"This book takes real children's questions gathered from primary schools across the UK and asks some of the greatest thinkers and experts of our time to give short and accessible answers. Brian Cox explores the edge of the universe, Sir David Attenborough tells us whether monkeys could ever turn into men, and Miranda Hart ponders why it's funny when someone farts.Other contributors include Bear Grylls, Sir Paul McCartney, Sir Quentin Blake, Heston Blumenthal, Kate Humble, John Lanchester, A. C. Grayling, Jeremy Paxman, Dan Snow, Jojo Moyes and Tony Robinson." - goodreads.com
primary school compendium
""Does my goldfish know who I am?
"What do newspapers do when there is no news?"
"Newspapers don't really go out and find the news: they decide what gets to count as news. he important thing to remember, whenever you're reading or watching the news, is that someone decided to tell you those things, while leaving out other things. They're presenting one particular view of the world — not the only one. There's always another side to the story."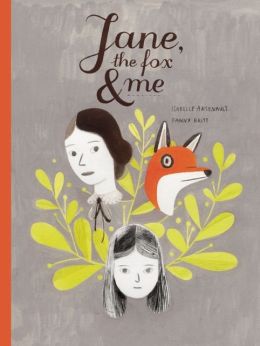 Jane, the Fox, and Me
"Hélène has been inexplicably ostracized by the girls who were once her friends. Her school life is full of whispers and lies. Fortunately, Hélène has one consolation, Charlotte Bronte's Jane Eyre. Hélène identifies strongly with Jane's tribulations, and when she is lost in the pages of this wonderful book, she is able to ignore her tormentors.One night, Hélène encounters a fox, a beautiful creature with whom she shares a moment of connection. But when Suzanne Lipsky frightens the fox away, insisting that it must be rabid, Hélène's despair becomes even more pronounced: now she believes that only a diseased and dangerous creature would ever voluntarily approach her. But then a new girl joins the outcasts' circle, Géraldine, who does not even appear to notice that she is in danger of becoming an outcast herself. And before long Hélène realizes that the less time she spends worrying about what the other girls say is wrong with her, the more able she is to believe that there is nothing wrong at all." - goodreads.com
children's casual brutality
find freedom by connecting with others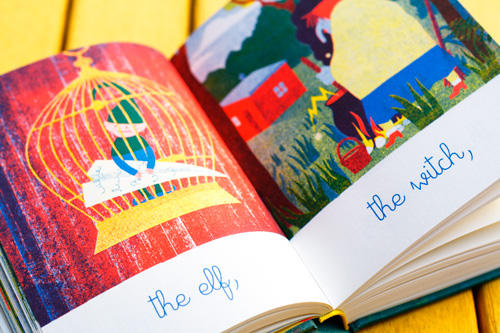 Ballad
French graphic artist Blexbolex transports us in Ballad, a story which traces a child's perception of hi surroundings as he walks home from school. It is a beautiful allegory for our walk through life itself.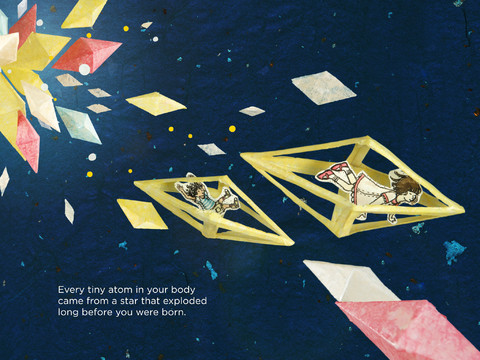 You are stardust
"Award-winning author Elin Kelsey — along with a number of concerned parents and educators around the world — believes children are losing touch with nature. This innovative picture book aims to reintroduce children to their innate relationship with the world around them by sharing many of the surprising ways that we are all connected to the natural world.Soyeon Kim's incredible diorama art enhances the poetic text.Young readers will want to pore over each page of this book, exploring the detailed artwork and pondering the message of the text, excited to find out just how connected to the Earth they really are." - goodreads.com
"Your breath is alive with the promise of flowers."
"Every day, for instance, you breathe in more than a million pollen grains."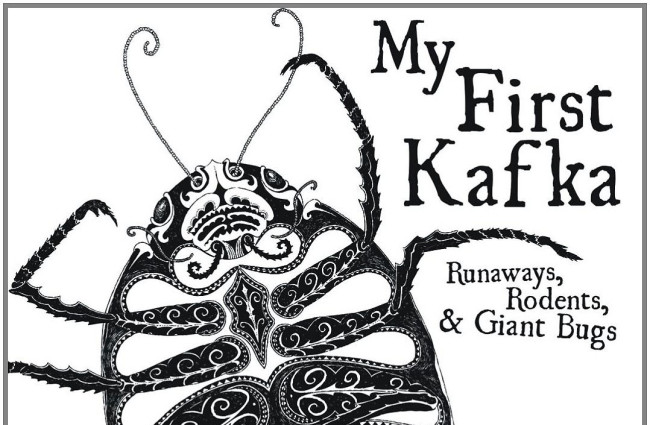 My First Kafka
"Storyteller Matthue Roth and artist Rohan Daniel Eason adapt three Kafka stories into startling, creepy, fun stories for all ages." - matthue.com
"Excursion into the Mountains"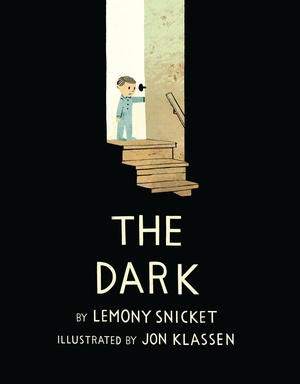 The Dark
Written by beloved Lemony Snicket and illustrated by none other than Jon Klassen, The Dark features young little Laszlo and the way he stops being afraid of the dark.
confronting universal childhood fear
"Books that are meant to be read in the nighttime ought to confront the very fears that we're trying to think about. And I think that a young reader of The Dark will encounter a story about a boy who makes new peace with a fear, rather than a story that ignores whatever troubles are lurking in the corners of our minds when we go to sleep." - the author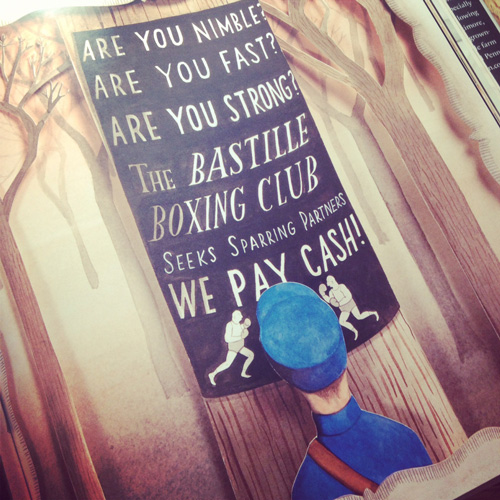 The Mightly Lalouche
The humble postman named Lalouche turned to boxing to support himself and his pet Genevieve, after he was replaced by an electric car at his former job. The other boxers mocked him, but he didn't give up.
beautiful human qualities
You've finished your presentation
en