Collaborative Mind Map Software
Mind maps, Concept maps, Outlines, and Gantt charts
Real-time editing & offline editing, cross-platform, sync across devices, full history of changes, full-text search, hundreds of easy-to-use templates
Innovative companies that trust our services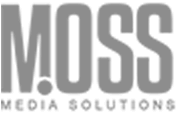 Mind mapping is a dynamic technique that connects a central idea with related concepts in a hierarchical structure. When you create mind maps using mind map maker, you can easily organize and connect ideas and thoughts in a virtual whiteboard, facilitating creativity and enhancing understanding. It's a powerful tool for capturing and exploring ideas, allowing you to visualize relationships and patterns.
How to make a mind map using Mindomo?
The simplest way to create a mind map is by using free mind map software. Why? Embrace the power of mind mapping software over pen and paper, as it offers unparalleled flexibility, intuitive key features, and the ability to effortlessly organize, edit, and collaborate on your mind maps with ease. Moreover, you can access a full library with templates to get inspired to fill out the infinite canvas.
Lets see the basic steps on how to mind map:
Productivity Without Boundaries
No Internet, No Problem: experience seamless workflow accessing your mind maps offline. Experience uninterrupted productivity with Mindomo's offline access. Even without an internet connection, you can access your mind maps at any time and from any location. Whether you're on a long flight or in a remote location, Mindomo ensures your creativity and organization never stop.
Stay focused, create, and organize effortlessly, even when offline. Mindomo's offline access makes it the ideal mind mapping software for those constantly on the move, maximizing productivity wherever you are.
Capture Ideas On-the-Go and Stay Organized
Embrace the power of Mindomo's mobile app, designed to revolutionize your creativity and productivity. With seamless automatic synchronization, this app ensures you never miss a brilliant idea, allowing you to capture new ideas on the go.
Organize thoughts effortlessly, accessing your mind maps anytime, anywhere. Whether you're brainstorming, planning projects, or seeking unlimited inspiration, Mindomo's mobile app delivers a user-friendly experience. You don't need separate apps for notes, project management software, Google Docs, or Microsoft Office, etc. Mindomo's mobile app is your all-in-one tool for productivity, creativity, and efficient organization. Embrace the future of mind mapping and unlock your full potential today!
Don't let any brilliant idea slip away – download the Mindomo mobile app today and unlock the boundless potential of your mind. Elevate your productivity and bring your visions to life anytime, anywhere!
Why Mindomo?
Compared to other paid and free mind mapping software, Mindomo offers the most powerful combination: a wide variety of features, multiple templates, the ability to use it from different platforms, and a simple and compact design that is easy to use.
Mindomo: Your Gateway to Creative Thinking and Organization
Unlock your full potential: from enhanced creativity and efficient organization to improved learning and collaborative brainstorming.
Are you looking for a comprehensive solution to fuel your creativity and enhance your organization? Mindomo is the ultimate platform to unlock your mind's potential. Our intuitive mind mapping software empowers you to brainstorm, visualize and generate new ideas, and organize information effortlessly.
With Mindomo, you can break free from traditional thinking and explore innovative ways to approach tasks and projects. Create dynamic mind maps that spark creativity and boost comprehension, making complex concepts more accessible.
Stay organized and never miss a beat with our centralized platform for task management, project planning, and goal tracking. Collaborate with teammates in real-time, fostering seamless communication and collaboration for enhanced productivity.
Whether you're a student, professional, or educator, Mindomo offers a versatile solution to cater to your unique needs. Fuel your creativity, elevate your efficiency, and experience a new level of organization with Mindomo. Embrace the gateway to creative thinking and organization and unleash your full potential today.
Mindomo's Mind Maps: Your Tool for Enhanced Learning and Planning
Discover a transformative tool for accelerated learning and efficient planning with Mindomo's Mind Maps. Unleash your cognitive potential and absorb knowledge like never before with our innovative mind mapping software.
Mindomo's mind maps facilitate comprehension by organizing complex information into visual representations, allowing you to grasp connections and concepts effortlessly. Whether you're a student seeking better study techniques or a professional aiming to improve workflow, Mindomo's mind maps are your key to enhanced learning.
Streamline project planning and project management with our user-friendly platform. Visualize goals, timelines, and priorities on dynamic mind maps, empowering you to stay focused and on track. Not only plan but check milestones, track the progress and make the necessary adjustments and review the work.
Collaborate seamlessly with teammates, enabling effective teamwork and streamlined decision-making processes. Mindomo's real-time collaboration features create a cohesive environment for successful project execution.
Embrace the future of learning and planning with Mindomo's mind maps, your ultimate tool for enhanced productivity and success. Fuel your cognitive growth and organizational prowess today and unlock your true potential with Mindomo's mind maps.