Create a free mind map quickly and easily using Mindomo
Create your own collaborative mind map from scratch or start from a predesigned template.
Edit your diagram in real time along with your team, friends, or colleagues.
Start designing your diagrams online or download the mobile app or the Desktop mind map tool for free:
Create your free mind map in 6 simple steps:
Whether you prefer to create online mind maps or you prefer to use Mindomo offline (on your Desktop or mobile apps), you can do it in a few minutes by following these simple steps:
CREATE a blank mind map from Mindomo Dashboard (or you can select a template – there are infinite canvases available in the Mindomo library).
Write the MAIN IDEA on the central topic. This is the major concept that you want to focus on.
Add CONNECTED IDEAS in subtopics (branches) that radiate from the central topic. Think about it like a brainstorming exercise and add any idea that is crossing your mind to the second level of your mind map.
CONTINUE ADDING MORE LEVELS to your

mind map diagram

. Each topic can have subtopics that have other subtopics, and so on. It's up to you how deep you want to dive into the subject.
CUSTOMIZE your diagram (change color, shapes, fonts, sizes) and add MULTIMEDIA ELEMENTS: capture ideas in a visual format without limiting yourself only to short words in a radial structure. Add images, icons, videos, notes, comments, links, attachments, and more. 
SHARE your diagram with collaborators and edit it together. When you're done, turn your mind map into a PRESENTATION and show it to your colleagues/clients/collaborators. 
Bring your ideas to life!
Mind mapping is a great technique that boosts your creativity, improves understanding and memory, and organizes your ideas visually. Moreover, it's great for project management. All of these at the same time.
Thanks to its multiple applications, you can use it in your personal life, at work, or at school.
How?
Plan and organize
Mindomo is a simple to use mind mapping software that allows you to create a mind map like a pro, even if you are a beginner. The interface is user friendly and you can find everything easily, right when you need it.
Structuring information using a mind map is more effective than the traditional methods (plain text and notes). Start by writing the central idea and then just add branches or topics with the main connected ideas. After that, you add subtopics to each topic and so on.
This way, you can have a better overview of your thoughts, you can find everything and you memorize it faster.
Create to do lists, project management lists, time management,  brainstormings, book summaries, plan business meetings, learn a new language, business analysis, and more.
Collaborate with others
With Mindomo you can build mind maps along with friends or colleagues and edit them together. More minds are better than one.
Share your mind maps with other people instantly and give them access to edit them. Communicate with each other via the chat available in the software.
You can edit and see all the changes of your team members in real time. Therefore, even if you are at a distance, you can collaborate like you would be in the same place. Moreover, you can see the full history of changes that have been made to the map.
Teamwork projects are simpler when you have real time collaboration. Create and assign tasks to your team members. Everyone will know what to do, you'll keep everything simple and organized. Project management will be easier than ever.
You can choose the option to receive email notifications when you receive new tasks or when someone edits the mind map.
Online-Offline synchronization
You have two options when you create your maps:
◼ Online: you will have a web based mind map software which you can access from anywhere by logging in to your account.
◼ Offline: using the mind map mobile app or the Desktop version of the mind mapping software. You can use these versions without creating an account.
However, you can benefit from both alternatives. Save precious time when you work remotely or you don't have an internet connection. Build your maps offline and synchronize everything with the online account afterward. You can sync everything with one click.
Create stunning presentations
Present your amazing ideas to your friends or colleagues by showing them your mind map as a real presentation. Once your mind map is done you can transform it into a presentation in the same app. You save precious time by not using a different app where you have to start from scratch.
Just like you don't need a separate tool to create an outline (for example Microsoft Word), or a Gantt chart, you can directly turn your mind maps into outlines, Gantt charts, or a presentation. 
With Mindomo you can choose the slides and select as many topics as you want in it.
Moreover, the flow of your thoughts will be emphasized and all the keywords of your ideas will be accentuated.
Most importantly, a good presentation has only essential ideas written on the slides, not huge blocks of text. Rule 4 by 5 says you should have a maximum of 4 bullet points (or topics in our case) by 5 words each.
Another well known rule is to have a maximum of 33 words per slide. Using your mind map to create the presentation helps you a lot to stick to those tips. This way, your presentation will be the perfect visual support that will illustrate the central idea. You can detail each point verbally and explain it to your audience.
Mindomo Integrations
Have everything in one place. Mindomo is a mind map software that offers a big variety of integrations for your favorite apps.
✓ File hosting services: import files directly from Google Drive, Dropbox, or OneDrive;
✓ Learning management systems: Mindomo developed several integrations with the most popular LMS: Canvas, Moodle, Desire2Learn, itslearning, Moodle, Schoology, Google Classroom and more;
✓ Apps: work more efficiently thanks to the integrations with Office365, Microsoft Teams, and Evernote;
✓ Sign up easy and fast using the identity provider of your choice: Google, Yahoo, Facebook, Windows Live, Office365, etc.
How to customize your mind maps?
One of the most important aspects of a mind map maker is the customization set of features. Mindomo offers a wide range of features that help you design aesthetic diagrams.
TEMPLATES
Pick one of the hundreds of templates available and customize your mind maps. Create brainstorming sessions, marketing strategy, travel plan, to-to list, SWOT analysis, master a subject, prepare for an interview and more… and modify it as you wish.
THEMES
Style your mind maps with predefined themes or create your own personalized ones. Set font, sizes, shapes, colors, background, boundary types, color for every level of your maps. Save it and apply it whenever you want on future maps.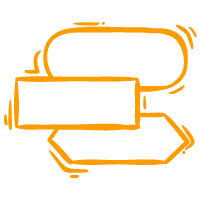 SHAPES
Creating mind maps that look the same may be boring. Personalize your map by changing the topic shapes: rectangle, circle, oval, line, capsule, parallelogram, hexagon, rounded hexagon, diamond, left arrow, right arrow, trapeze, etc.
FONTS
Your mind mapping experience with Mindomo offers you 100% flexibility and customization. Pick the font and the style of the text: bold, italic, underline, strikethrough). Differentiate the levels of your map by changing the text style and font.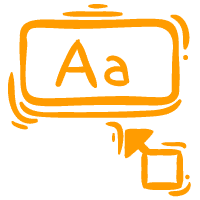 SIZES
Make your maps easy to understand and great looking. Change the size of the topics, texts, or even the lines. Make your main map levels different to easily distinguish them. Tip: make the central topic the biggest, and then the second level a bit smaller, the third level even smaller and so on.
LINE TYPES
Make your maps original and unique. Customize the type of lines by choosing one of the following: straight, arc, rough, curve, elbow, rounded elbow, angle, angle elbow, or no line. Adapt the lines to the style of the topic shapes and create unique designs.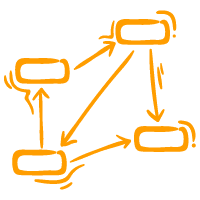 CONCEPT MAP LAYOUT
Turn your mind map into a concept map by changing its layout in seconds. Add multiple relationships between topics and write a short explanatory text on the connecting line. Identify and create more relationships between existing topics.
TOPIC BOUNDARIES
Sort the topics arranging them and highlight a group or category using a boundary. There are various shapes available: straight line, rounded line, rectangle, rounded rectangle, wavy, etc. The boundaries are also fully customizable.
COLORS
Give life to your maps. Creating mind maps can be a very creative activity. Set colors for topics, lines, or the font. There is also a rainbow scheme that makes your map multi-colored automatically. Mind mapping and brainstorming (especially) are creative processes. Don't forget to let your creativity flow.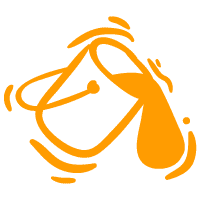 BACKGROUND COLOR
Personalize the background of your mind map by changing its color, adding a texture (square, diagonal lines, horizontal lines, black cross, and more) or an image from your computer. You can modify the opacity of the image or add a blurry effect.
Add elements to your mind maps
One of the important reasons why you are using mind mapping software and not a simple pen and paper is that you have the possibility to add multimedia files, links, attachments, or audio files to your diagrams.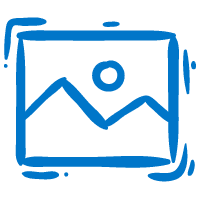 IMAGES AND ICONS
Being visual representations, the maps can be more suggestive when they have images and icons. Add them from your computer, browse our gallery or search them online directly from Mindomo. Besides the visual benefit, you can use icons to search and filter topics.
VIDEOS
Search videos on Vimeo and YouTube directly from Mindomo, or upload videos from your PC. Attach them to your maps for more information and more content on your diagram.
AUDIO FILES
Import audio files from your computer, paste a URL or record your audio file using Mindomo. Have your speech right there on your map to keep everything in one place.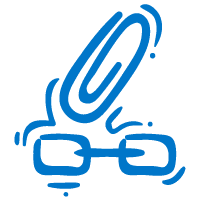 LINKS AND ATTACHMENTS
Add hyperlinks to your mind map with additional information and access it with one click whenever you want. Add attachments with a simple drag and drop from your computer or choose from previously uploaded Mindomo files.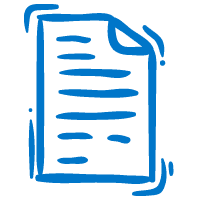 NOTES
For large bodies of text, create a note and keep the simple and spacious aspect of your mind map. This way you have a lot of information and a beautiful aspect at the same time.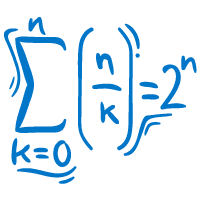 MATH FORMULAS
Use LaTeX to write down math formulas in your notes. Use all the symbols that you need to have the complete information.
Mindomo mind map free account types
Mindomo has three types of accounts you can sign up for free. You can create a new account as a teacher, student, or for work & personal use.
Depending on the type of account you're choosing the user interface will look the same but you will find dedicated mind map templates in the Minodmo library.  For example, the teacher account has special templates for assignments, a curriculum planner, and more.
Start using one of those free accounts and explore Mindomo while creating amazing maps!