Collaborate with your team in real time
Teamwork makes the dream work, they said.
Therefore, plan your Gantt chart along with your team. Share it with your collaborators and see the updates instantly.
Use the comments section to discuss, attach documents, links, images, and videos, and vote for the ideas that you prefer. You can also email an important comment to one of your collaborators. 
Mindomo also offers a live chat where you can discuss with your team members.
It's not all the time that you have easy projects to deal with. When you have complex projects, the critical path method enables you to work on multiple apps at the same time. Especially if you communicate only by email and lose time synchronizing the work and the updates.
With Mindomo, you support the critical path, and even the most elaborate projects become easy projects.
All your team members can see the changes in real time, which is one of the biggest leverages. Thus, all your collaborators will see the updates instantly.
TASK ASSIGNMENT
After you schedule tasks, designate one or more of your team members to accomplish it. Assign tasks by simply double-clicking the "assigned" cell and select the person that you want to make responsible for that task. Keep it simple and organized. to one or more team members. They will be notified via email.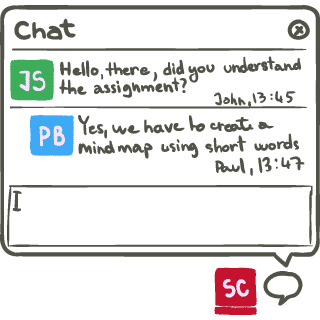 INSTANT CHAT
Mindomo has a chat box built in the Gantt chart software to support better team collaboration. Here you can send messages and everyone working on your project will be able to see and write back. Therefore, you don't need a third-party app to communicate.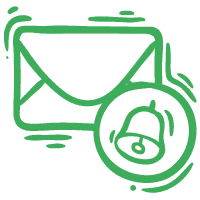 EMAIL NOTIFICATIONS
When one of your team members is assigned to a task, he or she will be notified with an email. Similarly, when new comments, files or other changes appear on their tasks, assignees will be notified. Also, whenever a task is completed, the owner will be informed via email.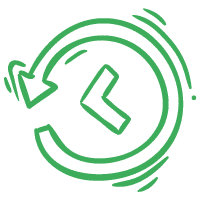 HISTORY OF PROJECTS CHANGES
You can see a full list of changes. It will show who and when modified something on your Gantt chart. Project management is easier when you have a management solution for any misunderstandings. Click on the "file list menu", select "tools" and click on "Timeline of map changes".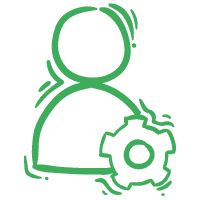 SET PRIORITIES
For better task management, set a priority level for all your project tasks. Not all the Gantt chart tools allow you to do it. However, this element shows how important the task is. This way your Gantt project will highlight the priorities and the members of the team will accomplish the tasks in the right order.
COMMENTS
Add comments to tasks that help the other members of your team. You can write plain text or import files for support. Opposite to a regular chart tool or spreadsheet tool, a specialized Gantt chart software like Mindomo offers this feature for more efficient project management.
One of the best Gantt chart features offered by Mindomo is the fact that everything you change can be shared with your team instantly.
This way it is easier for all the people who work on that project to collaborate and be more productive. They can see all the changes in real time.
When a new user joins the chart, a message will notify you. You will see it in the bottom right corner of the screen. Next to it, will appear an icon for a chat box where you can communicate.