Mind mapping software for your Desktop with online synchronization and collaboration
Mindomo Desktop is your mind mapping software that uniquely combines working offline with editing and collaborating online.
An easy-to-use, stand-alone mind mapping software.
Mindomo has a user-friendly interface to make your mind mapping experience as pleasant as possible. New ideas cross your mind all the time. To make the most out of them, you can access Mindomo from anywhere using a mobile phone, tablet, PC or laptop. The possibilities are limitless and so is your imagination. Organize and structure your thoughts with Mindomo. Unleash your creativity and generate new ideas using all the functionalities available!
Beautiful Layouts
Personalize the mind map and transform it into concept maps or outlines if the layout suits it better. Arrange it the way you imagine in your brain with one click and some dragging and dropping.
Your favorite mind mapping software with ready-made themes
Express yourself through mind maps by customizing everything or by choosing from our diverse map themes and topic styles.
Customize the diagrams exactly how you want them to be. Choose the colors, shapes, sizes, fonts that you like. Mindomo offers a big variety of these tools because they are very important when it comes to visual representations. They help you to see clearly, to differentiate the levels and to structure more efficiently. This way it's easier to remember and to understand the information.
Cross-platform mind mapping solution
Mindomo runs on all available operating systems and is equipped with a range of features to boost your thinking skills.
Flexibility is an important leverage. This is why Mindomo isn't limited to only one platform. On the contrary, you have the option to choose your favorite platform to work in an accessible way.
Whether you use Mac, Windows or Linux, Mindomo works perfectly. Moreover, the Desktop version is not the only one. You have the possibility to create the best mind maps from your phone, tablet or even cloud version. You have your mind map gallery with you anywhere you go.
Platform-independent solution
Install Mindomo effortlessly on all operating systems: Windows, Mac OS X, and Linux.
Greater reach
The more platforms Mindomo can run on, the more people it can reach.
Uniform look and feel
Maintain consistency in appearance and function across different devices.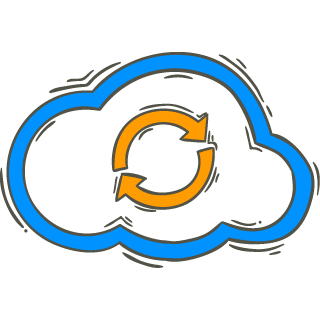 Easy maintenance
App updates are synced immediately across all platforms and devices.
Features that make Mindomo a reliable mind mapping software (for creating and sharing mind maps)
High-fidelity PDF export functionality that converts your maps to PDF files with the highest degree of precision.

Importing maps from other mind mapping tools: MindManager, Freemind, Mindmeister, XMind, and Bubbl.us.

Importing TXT, OPML, XLSX and XLS files from your computer and turning them into mind maps.

Exporting mind maps in various formats: Freemind, MindManager, PDF, DOCX, PPTX, TXT, OPML, XML, ZIP, PNG, and XLSX

Printing mind maps as PDFs in the following sizes: A2, A3, A4, Tabloid, Letter, and Original.

Presenter mode allows you to create a presentation without using a third party app, making it as efficient as possible.

Adding notes, links, icons, multimedia files (images, video files, audio files) from your computer, your cloud storage app or by searching directly online.

Finding any word or phrase across all mind maps using the full text search functionality.

Using multiple instances to work simultaneously on your maps in different Mindomo instances.
See all features ➜
Offline-online syncing and sharing local files
With Mindomo you are able to work offline when you don't have internet connection or when you work remotely. All the changes will be saved and with one click you can sync everything afterward!
'Sync & Save Online' functionality saves your local maps and all their attached files in the cloud. While syncing, local files are uploaded to the Mindomo server, and the files attached online are downloaded and saved locally.
'Pack Map' functionality compresses your mind map and all its attached files into a single .pmom file which you can easily share with your collaborators so they can access the map with its resources from their own computers.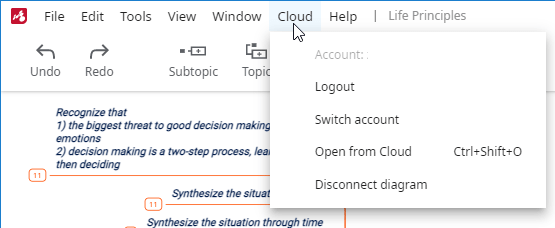 "I was fortunate to be introduced to Mindomo mind mapping and have really surprised myself how easy and powerful it has been to use."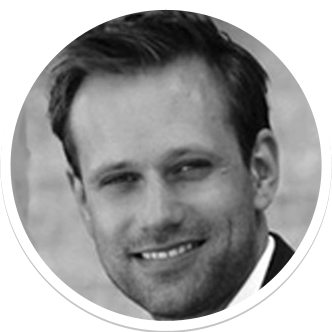 "Mindomo is an excellent and versatile tool. We use it for everything from planning to brainstorming, from simple charts to important strategic documents. Highly recommended!"
"I've tested every popular mind mapping tool available, and found Mindomo to be the easiest, most feature rich and affordable of them all."
Digital Marketing Consultant
Download Mindomo Desktop
Available in: English, Français, Deutsch, Italiano, Español, Português, Suomi, Dansk, Norsk, Nederlands, Svenska, 日本語, 中文, Русский.