Mind mapping software with online synchronization and collaboration
Mindomo is your mind mapping software that uniquely combines working offline with editing and collaborating online.
An easy-to-use, stand-alone mind mapping software.
Mindomo has a user-friendly interface to make your mind mapping experience as pleasant as possible. New ideas cross your mind all the time. To make the most out of them, you can access Mindomo from anywhere using a mobile phone, tablet, PC or laptop. The possibilities are limitless and so is your imagination. Organize and structure your thoughts with Mindomo. Unleash your creativity and generate new ideas using all the functionalities available!
Take your offline experience to the next level using the online cloud-based benefits
Enjoy the same user-friendly interface of the offline version of Mindomo with additional benefits. Sign up and explore the online additional advantages: multiple integrations with your favorite apps, real-time collaboration with your team, cloud storage for your diagrams and more. Take advantage of the flexibility and choose your favorite platform. Work on your diagrams anywhere, anytime!
Beautiful Layouts
Personalize the mind map and transform it into concept maps or outlines if the layout suits it better. Arrange it the way you imagine in your brain with one click and some dragging and dropping.
Your favorite mind mapping software with ready-made themes
Express yourself through mind maps by customizing everything or by choosing from our diverse diagram themes and topic styles.
Customize the diagrams exactly how you want them to be. Choose the colors, shapes, sizes, fonts that you like. Mindomo offers a big variety of these tools because they are very important when it comes to visual representations. They help you to see clearly, to differentiate the levels and to structure more efficiently. This way it's easier to remember and to understand the information.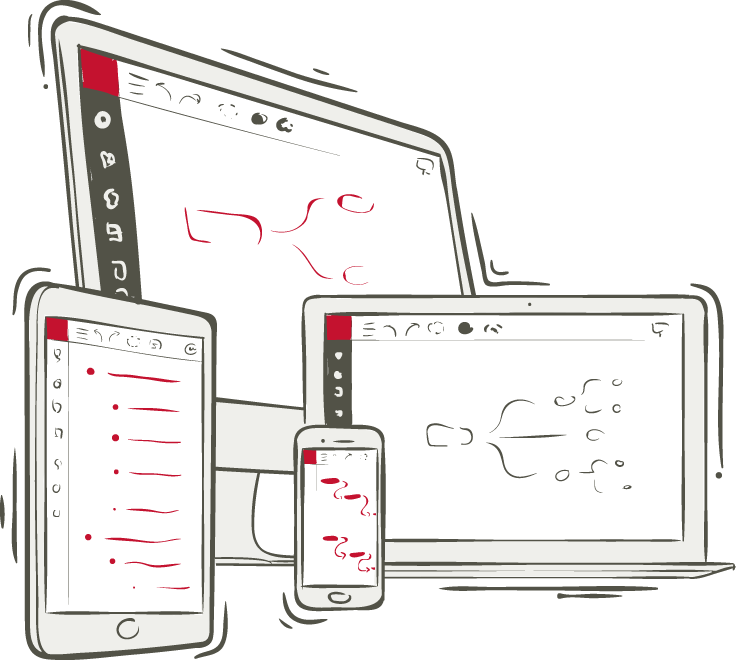 Cross-platform mind mapping solution
Mindomo runs on all available operating systems and is equipped with a range of features to boost your thinking skills.
Flexibility is an important leverage. This is why Mindomo isn't limited to only one platform. On the contrary, you have the option to choose your favorite platform to work in an accessible way: web-based mind mapping software/ Desktop version/ mobile app.
Whether you use Mac, Windows or Linux, Mindomo works perfectly. Moreover, the Desktop version is not the only one. You have the possibility to create the best mind maps from your phone, tablet or even cloud version. You have your mind map gallery with you anywhere you go.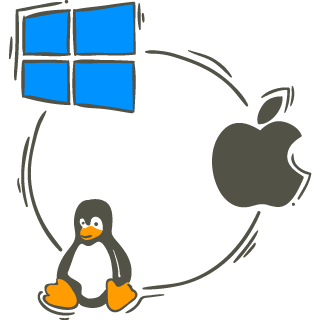 Platform-independent solution
Install Mindomo effortlessly on all operating systems: Windows, Mac OS X, and Linux.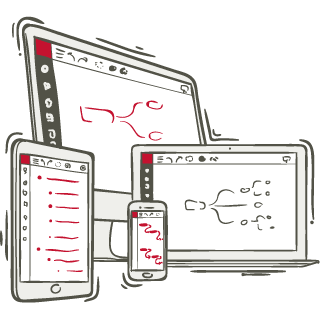 Greater reach
The more platforms Mindomo can run on, the more people it can reach.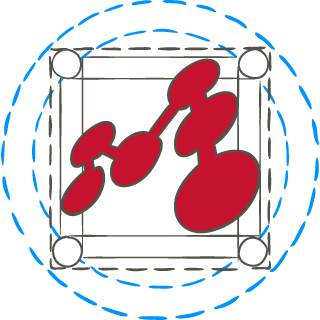 Uniform look and feel
Maintain consistency in appearance and function across different devices.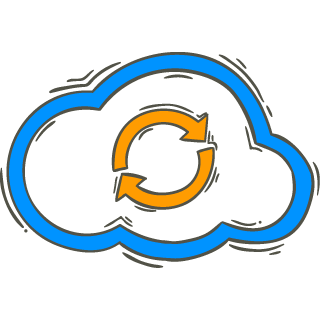 Easy maintenance
App updates are synced immediately across all platforms and devices.
Features that make Mindomo a reliable mind mapping software (for creating and sharing mind maps)
High-fidelity PDF export functionality that converts your maps to PDF files with the highest degree of precision.

Importing maps from other mind mapping tools: MindManager, Freemind, Mindmeister, XMind, and Bubbl.us.

Importing TXT, OPML, XLSX, and XLS files from your computer and turning them into mind maps.

Exporting mind maps in various formats: Freemind, MindManager, PDF, DOCX, PPTX, TXT, OPML, XML, ZIP, PNG, and XLSX

Printing mind maps as PDFs in the following sizes: A2, A3, A4, Tabloid, Letter, and Original.

Presenter mode allows you to create a presentation without using a third-party app, making it as efficient as possible.

Adding notes, links, icons, multimedia files (images, video files, audio files) from your computer, your cloud storage app or by searching directly online.

Finding any word or phrase across all mind maps using the full-text search functionality.

Using multiple instances to work simultaneously on your diagrams in different Mindomo instances.
See all features ➜
Offline-online syncing and sharing local files
With Mindomo you can work offline when you don't have an internet connection or you work remotely. Once you have access to the internet, all diagram changes can be saved and synced with just a click!
'Sync & Save Online' functionality saves your local diagrams and all their attached files in the cloud. While syncing, local files are uploaded to the Mindomo server, and the files attached online are downloaded and saved locally.
'Pack Map' functionality compresses your mind map and all its attached files into a single .pmom file which you can easily share with your collaborators so they can access the diagram with its resources from their own computers.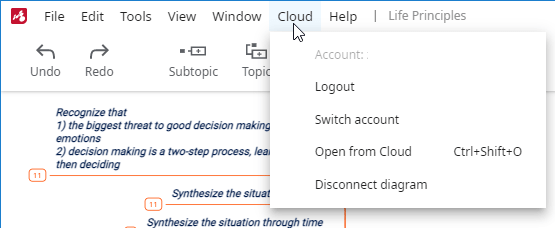 Integrations
One of the most important features of the best mind mapping software is represented by the integrations available. Either you work, learn or simply use the tool for personal growth, there are some apps, cloud storage services or learning management systems you frequently use.
Import/Export
Customize your diagrams by uploading files from your favorite cloud storage service (Google Drive, Dropbox, OneDrive). You can import images, videos, audio files, etc. You can also export your diagram in multiple formats such as Microsoft Office (Word, PowerPoint, Excel), Microsoft Project, etc.
LMS
With Mindomo you can use mind mapping for education easily, especially when you integrate it with learning management systems. You can integrate it with Moodle, Blackboard, Canvas, Desire2Learn, itslearning, and more. Moreover, there is a custom sign up mechanism for school licenses. In other words, people who sign up to Mindomo using the school domain emails will be automatically added to that license. They will also receive premium accounts without manually entering their information.
Sign Up
Create a Mindomo account immediately using an identity provider of your choice. For example, you can sign up with Google, Facebook, Yahoo, Office 365, Windows Live, and more. Easy and fast.
Apps
G Suite, Office 365, Microsoft Teams or Evernote can be integrated with Mindomo and simplify your work. By doing so, you can easily create a mind map and have your favorite apps connected.

Collaborative editor
"More minds are better than one", they said. Generate and organize ideas along with your team using a real-time collaborative software.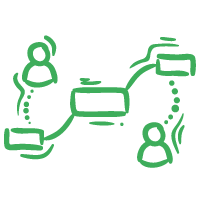 Real-time collaboration
See all the changes instantly and work simultaneously on your mind map. Online mind mapping allows you to connect with all your team. The distance is not a problem anymore, you can edit the diagrams anywhere you are.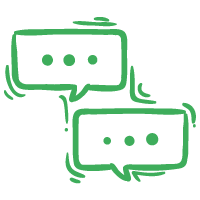 Live chat
Every mind map has a chat visible for all the people who are editing it. Thanks to instant messaging, you can communicate easily and fast. In addition, you save precious time by not using a third party messaging app or communicate via emails. Moreover it is more convenient.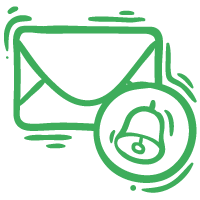 Email notifications
You can opt for receiving notifications or task reminders on your email address. For example you can choose to be notified when tasks are assigned, due, overdue or completed, there are new tasks comments or updates, due dates are set, etc.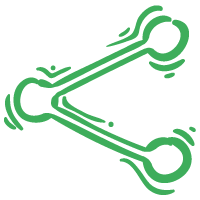 Share
You can keep your mind map private or share it with other people instantly. Choose the action that you allow the other person to do: edit, view only or view and copy. They can receive an email notification or you can send them a link to access it. In addition, for more security you can set a password to access the diagram. Moreover, you can share your diagrams on social media instantly.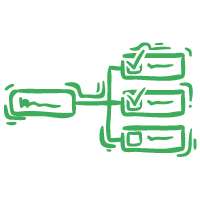 Task assignment
For a better task management and overview of the teamwork you can assign the task. You can see who has to take care of each task and they can be notified when they receive a new one. You can also be notified on the progress if you want.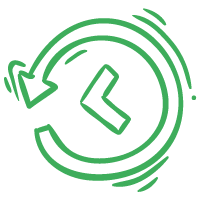 Full history of changes
When there are multiple users which edit and visually organize the information it can be confusing. However, thanks to this feature it's not at all. The full history of changes helps you to see each member's contribution.
Big variety of Templates
Creating mind maps from scratch is a great way to do it, especially when you brainstorm ideas, but using a template is better. It helps a lot, especially when you don't know how to start or you need a little inspiration or guidance.
Browse through Mindomo's gallery of templates and customize the one that you need. You will find a big variety, starting from project management to decision making, travel plans or preparing for an interview. Here are some of the most popular templates:
You can access the templates online from the web-based version and also offline from your mobile device or Desktop.
Moreover, once it's done, use the presentation mode to turn your diagram into a presentation in minutes. Be more organized and have the main message always in view. Showing it in this layout, your audience will see where you are headed or where you have been. This way you have a full presentation starting from a template.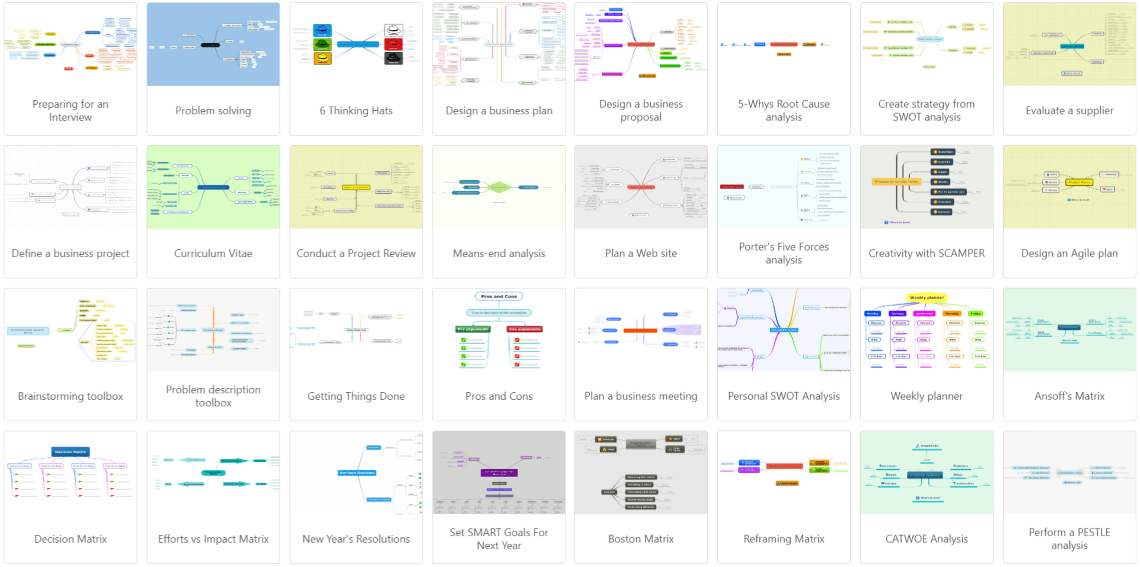 Free account
Mindomo has 3 categories of accounts to suit your needs: Student, Teacher, Work/ Personal. Each of them has specially designed templates to help you get the most out of the tool.
When you are looking for the best mind mapping software you may imagine it is expensive. However, this is not true. You have the option to create a completely free account and start your free mind mapping journey. Usually the diagramming tools offer a trial (for 30 days), but Mindomo allows you to use your free account for as much as you wish. Get started:
You can start as a single user or with a team license that has a minimum of 5 accounts.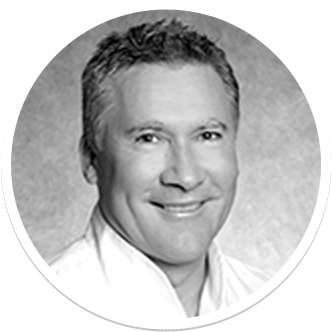 "I was fortunate to be introduced to Mindomo mind mapping and have really surprised myself how easy and powerful it has been to use."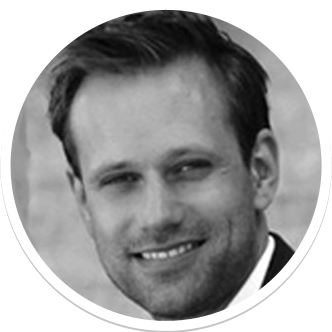 "Mindomo is an excellent and versatile tool. We use it for everything from planning to brainstorming, from simple charts to important strategic documents. Highly recommended!"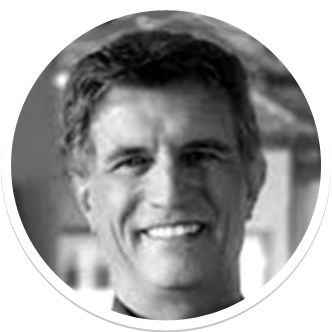 "I've tested every popular mind mapping tool available, and found Mindomo to be the easiest, most feature rich and affordable of them all."
Digital Marketing Consultant
Download Mindomo Desktop
Available in: English, Français, Deutsch, Italiano, Español, Português, Suomi, Dansk, Norsk, Nederlands, Svenska, 日本語, 中文, Русский.
Mindomo for Windows
Mindomo for Mac
Get the most out of Mindomo watching our tutorials. Find more videos like this on our YouTube channel: