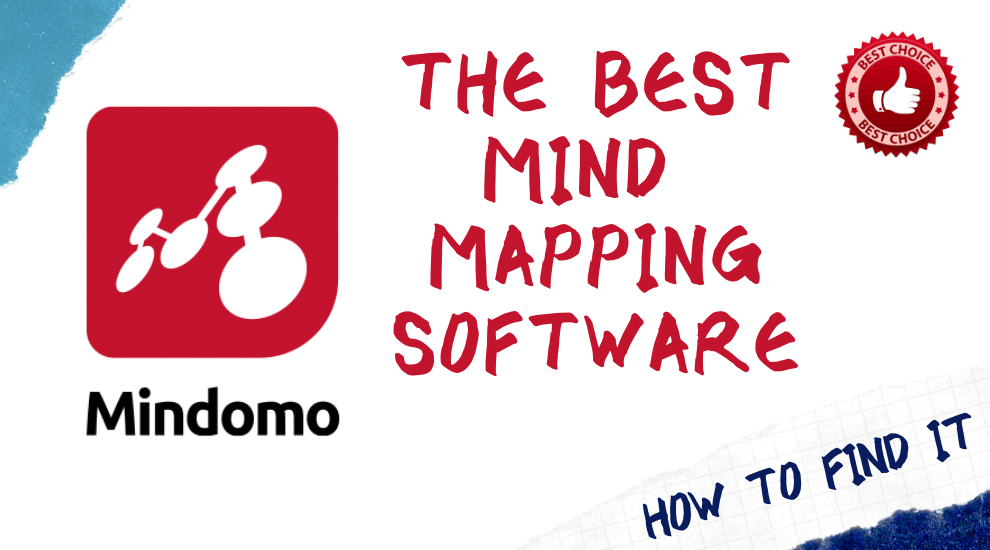 How to find the best mind mapping software?
A human being thinks between 60,000 to 80,000 thoughts every single day. Those thoughts are the seeds of your new ideas. Our brain could be overwhelmed and those ideas will be lost, due to agglomeration and disorder.
You have the option to write concepts on paper to remember them, but sometimes it is not enough. When you visualize those ideas structured into a mind map, you can create connections and you can organize your thoughts. This way, you can present them to others.
Consequently, mind mapping tools can be a perfect solution!
What is mind mapping software?
Mind mapping software is a tool used to create diagrams of relationships between concepts, ideas, or any data. The purpose of structuring information is to ensure it is easily learned and understood. This type of software is designed to generate ideas, inspire creativity and bring more efficiency to the users.
A mind map app is useful for work, but also for personal life. You can use it for problem-solving, studying, note-taking, presentations, book summaries, brainstorming ideas, organizing project plans, and more.
There are many tools available in multi-platforms: web-based, desktop versions, or mobile apps.
Let's see which one is the best software!
How to choose the best mind mapping tool?
Firstly, you have to think about the most important criteria for you.
For what purpose are you going to use the software: personal or work? What kind of maps are you going to use? Do you need to work on them along with your team members? Do you prefer to use the tool from your phone, tablet, or your laptop?
Secondly, you can compare the available software after you become aware of what they are capable of. You can try the free trials to convince yourself that you enjoy using the tool.
Let's start with the evaluation criteria to find the answers to the above questions.
When we talk about the best software for mind mapping we should consider the following benchmarks:
Design
Since mind mapping is a visual activity, the mind map app must look good. The aspect of the interface is an important element. If it is nice, it makes you work with pleasure and it attracts you to create mind maps more often.
This is a great way to increase productivity and efficiency. When you do something with joy, you want to do it over and over again, right?
As a result, the design can be a factor that helps you create a new productive habit.
Ease of usage
The best software for mind mapping is easy to use. It is user-friendly, simple, and intuitive. Consequently, you won't be disrupted by constantly consulting the user's manual or help page of the website.
One of the most common reasons why people tend to give up on something is the complexity. Who likes complicated software? Just think about how annoying it is to disrupt the flow of creativity… every 2 minutes having to find out how to use the tool.
Integrations
Mind mapping can be done anywhere, anytime, unless the files you need don't sync across devices or platforms. It's a big advantage to have integrations with cloud storage services, education applications or platforms, and learning management systems. It's important to have integrations with other tools that you are using like Microsoft Office, Google Drive, Dropbox, OneDrive, etc.
Cross-platform syncing is very useful and you should make sure that the mind mapping app you choose has it.
Data portability (Import/Export)
A good mind mapping software allows you to import a big range of file formats from your computer/cloud. It's important to be able to do it easily. For instance, if you are able to drag and drop a file, you also save a lot of time.
This way, you can create a basic mind map from your existing documents.
Likewise, exporting your maps in many format options is very important. This way, you won't need a third-party app to convert your mind map to a specific format. You should be able to download your mind maps to PDF, Microsoft Office files, images, text files, HTML, OPML, etc.
Price of the best mind mapping software
There are some mind mapping tools that offer free trials or even free accounts. However, these charge you for the premium version that offers more features.
Therefore, you should take into consideration all the features of a software, to evaluate if it is worth the price.
Multi-platform availability
Think about your lifestyle. Are you the type of person who uses the laptop, tablet or phone more?
For example, some tools have mobile applications available. In case you are used to working on your mobile device, you could really benefit from it. On the other hand, many people prefer web based mind mapping. They are not bothered by the lack of the mobile version. For them, the online mind map tool or the desktop version is enough. Mindomo can be accessed from any web browser.
The desktop form is also important because it allows the user to work offline. For instance, when a user has a problem with the internet connection or has to work remotely, this can be very handy.
Templates variety
Mind maps start with an idea. However, sometimes a template can inspire you and guide your brain to find more ideas.
For example, think about organizing a business trip. The purpose of creating a mind map is to organize all the information regarding the trip. But also not forgetting anything is mandatory. Having a template with all the main elements can really help you.
Functionalities
Playback of the mind map history
Mind mapping can be a very handy procedure for educational purposes. This technique can improve learning and studying efficiency by up to 15% over conventional note-taking.
A very important functionality for teachers and students is the playback of the mind map history. In other words, a teacher can give assignments for the students to create a mind map along with a team. This way, the teacher can evaluate the students easier by overviewing all the map changes. It shows the contribution of each user.
Collaboration – Live
If you are going to work in teams on your mind maps, make sure that the tool offers real time collaboration. Therefore, you can work together easier and efficiently. The "at-a-distance" meetings won't be a problem anymore. All you need to have is a good internet connection, no matter the user's location.

Besides that, in some mind mapping tools, you are able to share your mind maps with external collaborators. They are turned into guest users. Namely, the guests will get premium editing rights regardless if they already have free accounts or are not registered.

You don't have to search for open source software, but you should rather look for this functionality when you choose the tool.
Shared team folder
Working with your team can be simplified if you pick a mind mapping software that has this feature available. At the moment, there is only one tool that has it and it's very useful.

There are team subscriptions that offer a folder that is automatically shared with the team. Here, the users can create a mind map that is instantly shared with all the team members.

This way, it's not necessary to lose time sharing the mind map manually with every team member. All the mind maps created and moved there are instantly accessible and editable for the entire team.
Easy account creation
How easy it is to create an account? You should analyze this aspect. Some software programs offer easy account creation.

For instance, teachers and students can benefit from the automatic account creation from learning management systems (if this functionality is available). Many schools/universities are using a learning management system. The students already have accounts there.

With this functionality, the students can access the mind mapping software using the same account. Consequently, the advantage is the simplicity and time saving!
Task lists
With a mind map, you can be organized and keep everything in one place. Objectives, due dates, or schedules can be found on your maps. To make the most out of your efficiency, choose software that supports task management by creating checkable tasks.

To-do lists help you avoid procrastination and you should take advantage of this function in order to be more productive.
Presenter mode
When you have to share your ideas with others, making them understand your point is easier with visual support. Very useful functionality is the presentation mode of mind mapping software.

What does it mean? You can transform your mind map diagram directly into a mind map presentation. You don't need to make a presentation from scratch in a different application losing precious time.

There are tools that offer the presenter mode even in the free mind mapping software version. How cool is it to have that in the free version?
Inserting multimedia
Because mind mapping and concept mapping are visual activities, it's mandatory to have multimedia insertion available in your tool. Images and videos are common in the majority of mind map tools programs.

However, inserting audio and recording is not available in many tools.
You can create a great mind map with all of these multimedia available.

Usually, it is not possible to use this functionality in the free version.
Transform your mind map into an outline or a Gantt chart
If you use mind mapping for business purposes, this functionality can be very advantageous, especially for a project manager.

Above all, you can do it both ways. If you want to start a project by creating a mind map, you can turn it after into an outline. Similarly, you can start from Gantt charts or outlines and transform them with only one click into mind maps.

There are not many software programs that allow you to do it. Therefore, check out this aspect if you want to find the best software!
Full text search
Imagine you have to find specific content within a complex mind map. A search bar that is looking through the whole text of a map is really important. Otherwise, you would have to lose time reading everything.
Mindomo – the mind map tool that has all the criteria
Now that we looked over all the important criteria, you probably ask yourself which is the best software available. There are many alternative mind mapping tools on the market. Which one has all of the above?
Mindomo is a tool that can be the one that you are looking for!
Mindomo's features include all the above criteria and many more.
Convince yourself by creating a free mind map using this tool. See how easy it is to create mind maps, concept maps, Gantt charts, and outlines in a collaborative mind mapping software. Try Mindomo now!
Keep it smart, simple, and creative!
The Mindomo Team