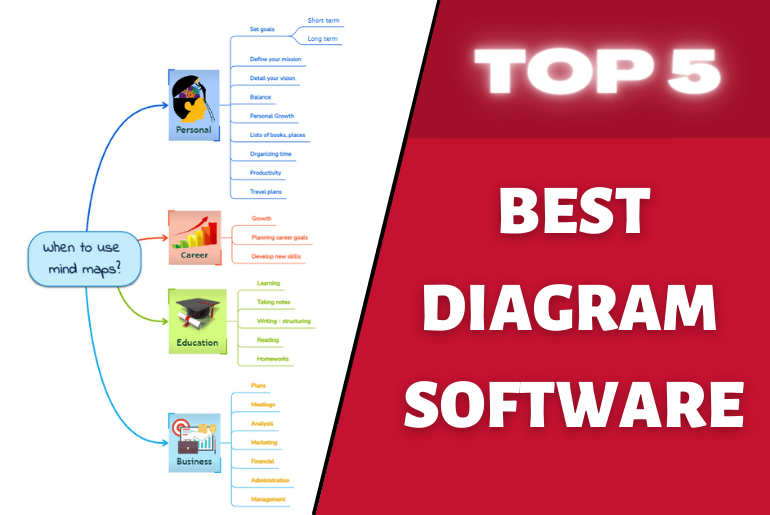 They say a picture is worth a thousand words. But what's worth even more? Mind maps.
By using diagram software, you can combine pictures with words to create something even greater. Study after study has shown that mind maps offer a host of valuable benefits. They help with information retention and learning. They improve productivity. And there's no restriction on how you can use them.
From org charts to project management, mind maps offer a better way to collect and understand all kinds of information. Mind maps can also be used as a phenomenal tool for online note taking and more.
So, whether you're in school or business, you can benefit from a diagram tool. The only question is, which will you use?
Fortunately, there are a lot of options out there if you're looking for an online diagramming solution. In fact, there are so many possibilities that it can be hard to choose just one. That's why we've put this list together. With it in hand, you'll discover the top 5 diagram tools for creating all kinds of mind maps.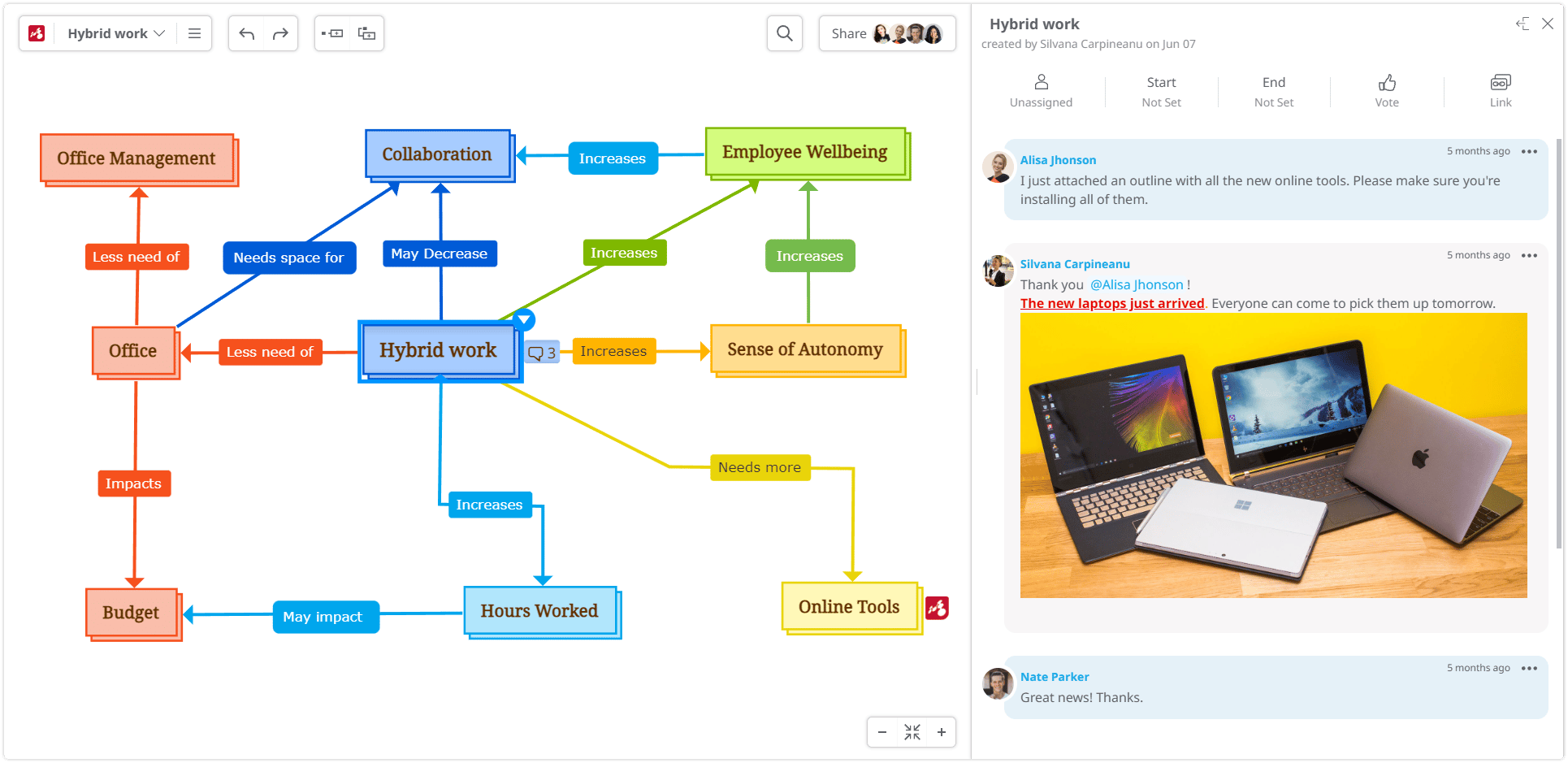 If you're looking for an online diagramming tool that does it all, look no further than Mindomo. It takes advantage of a drag and drop interface that makes creating simple and complex mind maps a snap.
Mindomo doesn't just offer the ability to create traditional mind maps though. You'll also have the ability to develop concept maps, complex org charts, timelines, flowcharts, network diagrams, outlines, and Gantt charts that explain businesses' processes, and more. And since Mindomo includes a host of free diagram templates, you'll be able to get up and running in no time. It even includes templates for multiple use cases, such as project management, planning, education, personal development, goal setting, etc.
With Mindomo, the customization options are nearly limitless. You can edit the color, shape, and size of every node and line, ensuring it looks exactly how you picture it. In addition, you can add hyperlinks, notes, icons, comments, images, and even videos and audio files.
When you're finished creating the perfect mind map, Mindomo gives you the ability to share it however you want. You automatically upload it to your Dropbox, OneDrive, or Google Drive account thanks to its native integration with Google Workspace. You can share it via e-mail, Facebook, Twitter, or Pinterest. Or you can download it into 20 export formats directly to your hard drive.
Mindomo makes creating and using mind maps as easy as possible thanks to its mind map website, Desktop, and mobile app. It offers real time collaboration and automatic synchronization between the platforms, offering the advantage of editing diagrams anytime, anywhere, and syncing changes with one click.
Since you can create a free account, there's no reason not to give it a try. And at only $5.50 per month for a premium subscription, it's one of the most affordable diagram tools out there offering a huge amount of features.
2. MindManager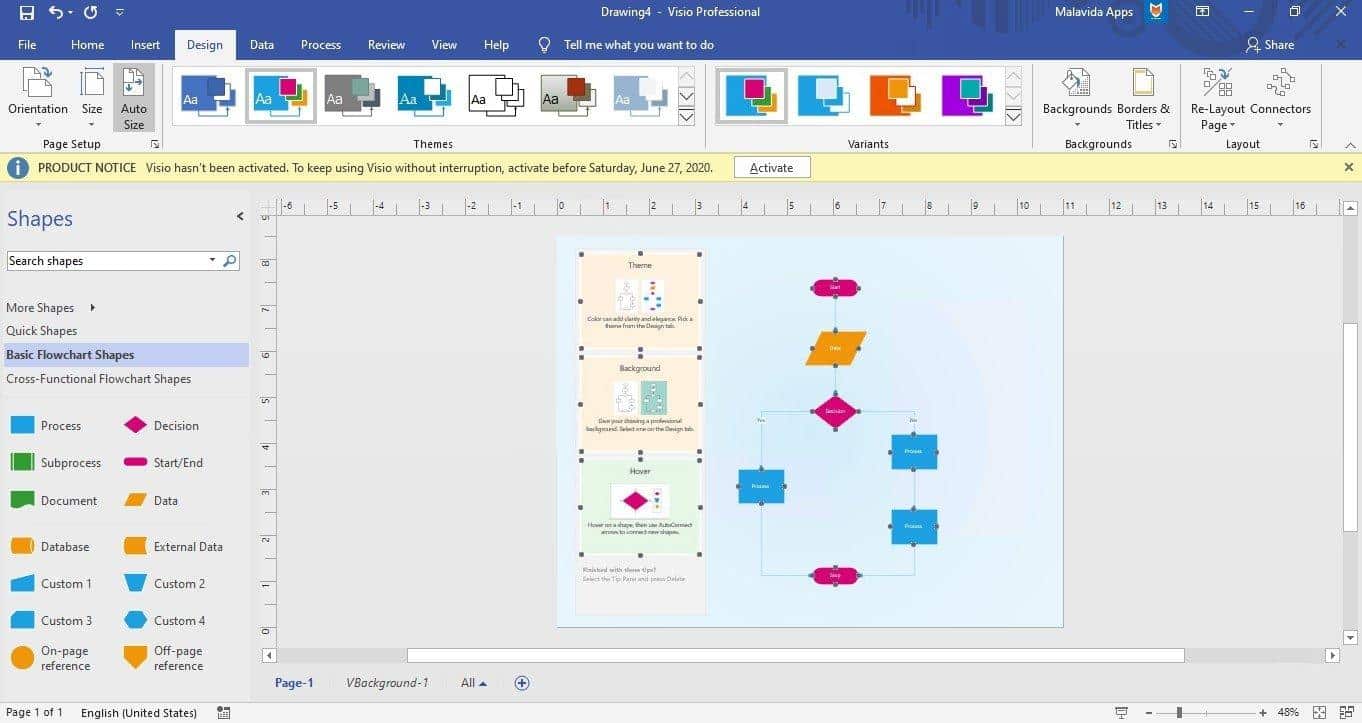 MindManager is a full-featured brainstorming and mind map diagram tool. It gives you everything you need to begin creating any kind of mind map you can imagine. And since it seamlessly integrates with Outlook and Slack, it's one of the good options for project management and other business processes.
MindManager doesn't just give you the ability to create colorful network diagrams, Gantt charts, and org charts though. It offers advanced, intelligent diagramming capabilities. With MindManager, you can use conditional 'smart rules' to create mind maps that adapt in real time.
MindManager is available as a downloadable app for Mac or Windows. Unfortunately, the Mac version lacks the ability to auto-sync to the Windows ecosystem like the Windows version. Also, the desktop versions offer access to many features, but the online version has just a few features. If you plan to use the tool online, you should search for an alternative to MindManager.
If you want to try MindManager, you can register for a free account and give it a whirl. That will give you thirty days of unrestricted access to see if it suits you. Once you've made your decision, you've got a few options. You can go with the web version which costs $99 or $169 per year, depending on the included features. Or you can buy the app outright for $349.
3. Miro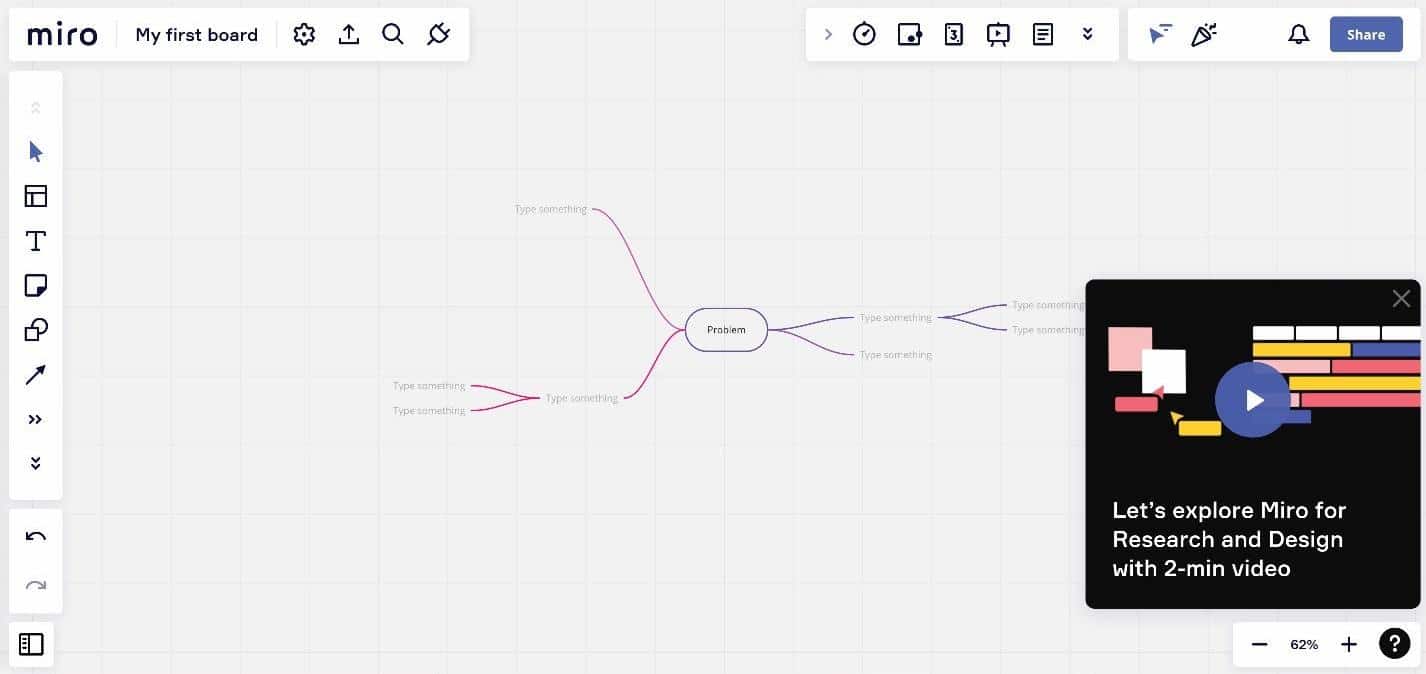 Miro is a robust intelligent diagramming solution that makes collaboration easy. You and your team can work on a variety of mind maps in real time, regardless of your geographical location. In addition, Miro features built-in video and audio calling as well as screen sharing.
You can access Miro's many features via an online diagramming tool or a downloadable app. You'll have the ability to choose from dozens of diagram templates. And everything is completely customizable thanks to its drag and drop interface. So, creating your org chart, flowchart diagrams, or network diagrams will be as easy as possible.
Once your mind maps are finished, you can share them or use the in-app presentation capabilities. If you're looking to create a mind map with others, Miro is a great option. It will let you collaborate better than most other options. And you can present your creations without opening another app.
Plus, the free trial means trying it is a no brainer.
4. Microsoft Visio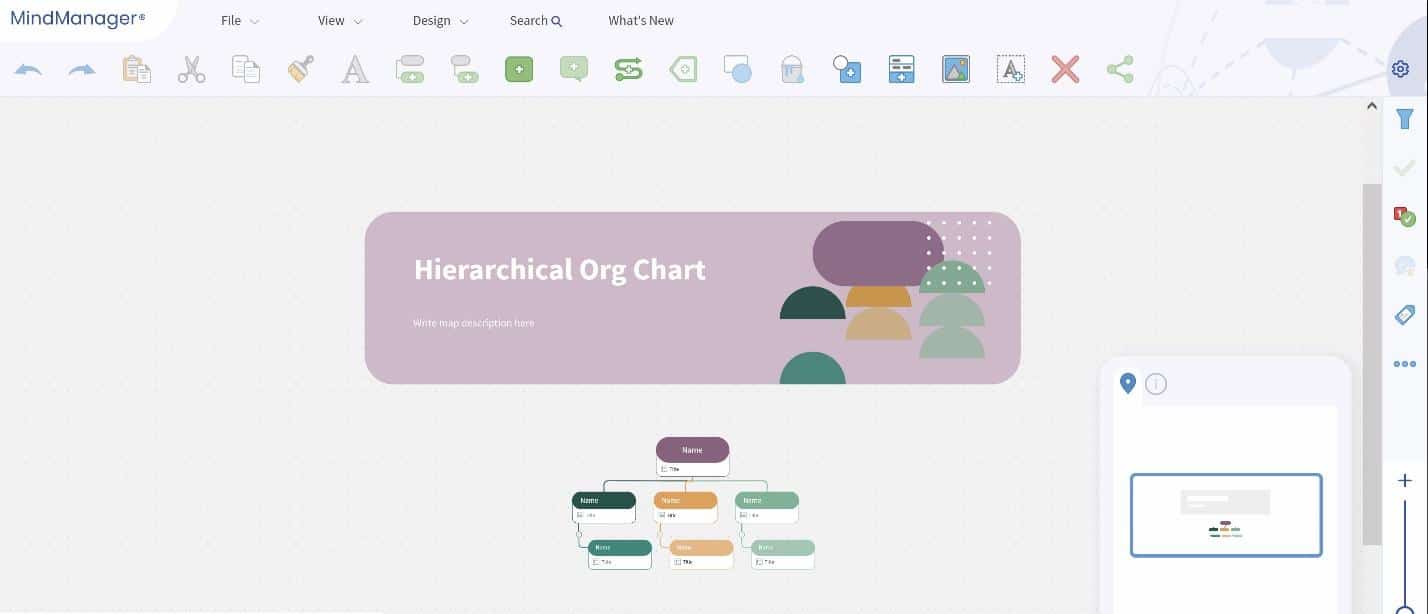 For fans of Microsoft and its ecosystem, Microsoft Visio is a popular choice for creating flowcharts and diagrams. Unfortunately, it can't be purchased or subscribed to alone. Instead, it comes with an Office 365 subscription. And since it's tied to Microsoft Office, it can't be used on a Mac or Linux system. But if you're already a Microsoft user, Visio is a powerful tool.
It can help you create a wide variety of mind maps and other visuals, including floor plans, flowchart diagrams, and much more. Visio features dozens of customization options and more. It's a mind mappers dream.
If you want robust diagramming and flowcharting software and you're already part of the Microsoft family, try Visio.
5. Lucidchart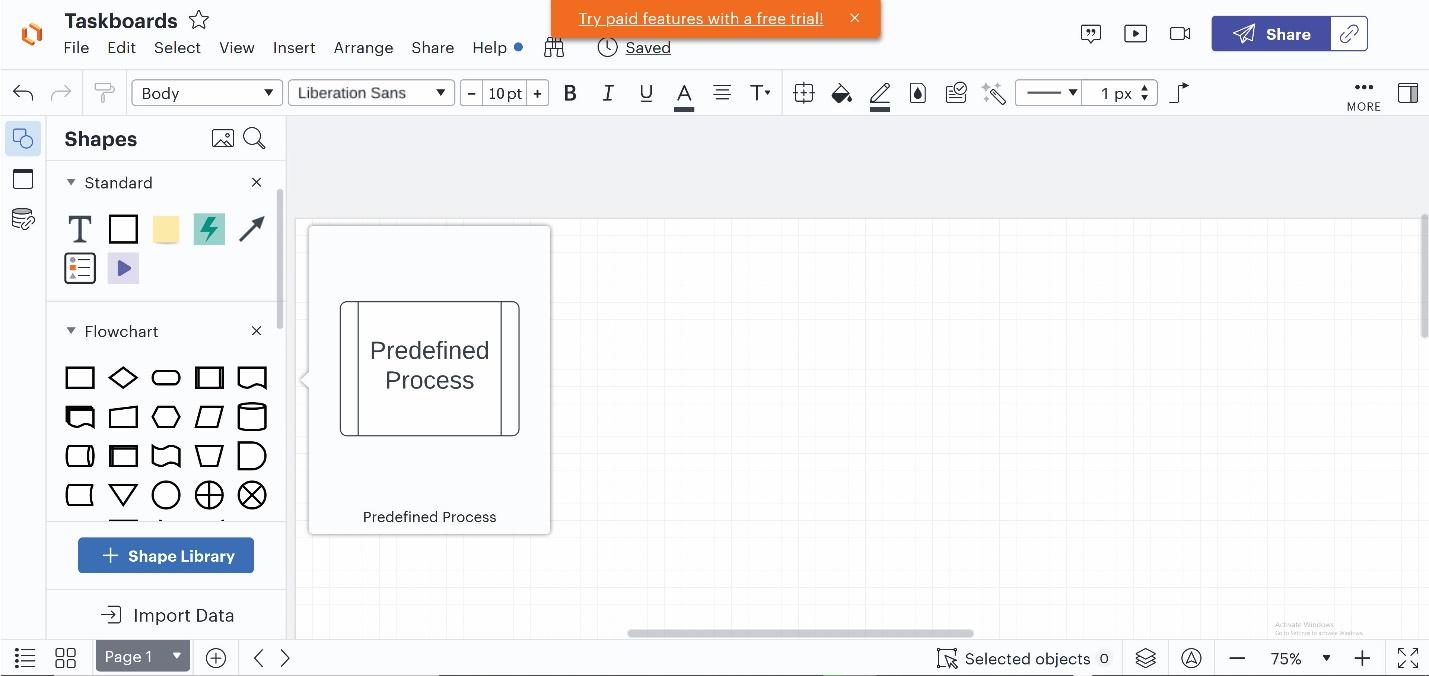 Like Miro, Lucidchart has been designed with collaboration in mind. It's flowcharting software that allows you and your team to create mind maps together and in real time. It's an easy to learn option that offers enough options to keep you busy for days. And since it integrates with services like Salesforce, it's a great option for overseeing business processes.
Lucidchart offers capabilities that go beyond that of a simple mind map online editor or brainstorming tool. You can create floor plans and much more complicated designs as well. Lucidchart makes creating flowcharts easier than ever.
You can test Lucidchart out for yourself by taking advantage of its free trial. Or you can subscribe to its individual plan for as low as $7.95 per month. Its team plan will run you as low as $9 per month. Both options are incredibly affordable for a relatively powerful diagram tool.
Reading about each tool's features may help you find the right one for you. There are other alternatives like XMind, Coggle, or MindMeister alternatives but these are the top 5 tools for 2022.
Leave a comment below if you want to make a longer top for the next year with an in-depth analysis of the software.