WELCOME TO MY THESIS
ILEARNING JOURNAL CENTER
40 SLIDE 15 MENIT
UNIVERSITAS RAHARJA - LV413
2 OKTOBER 2019
______________________________
Permenristekdikti
Nomor 20 Tahun 2017
Dipersyaratkan publikasi ilmiah
di Jurnal Terakreditasi
Surat Edaran Ristekdikti
Nomor 101/E5.2/SE/2018
ARJUNA -> Jurnal Elekronik/Online
Target Jurnal Terakreditasi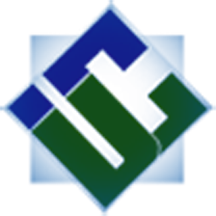 8 Tahap CPPBT
30 April 2019
#5 Pendampingan CPPBT
Alhabet Incubator
8 - 10 April 2019
#4 CPPBT BOOTCAMP
115/509 Proposal di Indonesia
Coach Alex Zulkarnain dan Hikmat Kurnia
13 Februari 2019
#3 Workshop Rencana Output, Rencana Kegiatan dan RAB CPPBT
16 Desember 2018
SK Kemenristekdikti Nomor
0862/F4/TU/2018
#2 Seleksi Presentasi CPPBT PT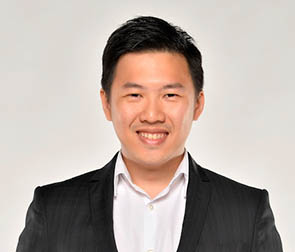 Ferdynando D. Savio
CEO Smartplus Accelerator
11 Oktober 2018
#1 Submit & Seleksi Proposal CPPBT PT
#6 Monev I CPPBT iJC
9 Agustus 2019
Four Points Hotel Jakarta
NEXT ON
3-6 Oktober 2019
#7 Pameran Inovasi I3XPO 2019
JCC Kemayoran
NEXT ON
4-5 Oktober 2019
#8 Monev II
Hotel Sultan Jakarta
Luaran Penelitian
LoA INTERNATIONAL PROCEEDINGS INDEXED SCOPUS CIVIL ENGINEERING FACULTY, UNIVERSITAS NAROTAMA SURABAYA, INDONESIA
Rank 7 SINTA UR
LUARAN CPPBT
Metode Penelitian
#1 vasTmind
vasTmind bukan hanya sekedar mind mapping namun juga menjadi virtualisasi dari otak
Nurlaila, A. P. (2013). The use of mind mapping technique in writing descriptive text. Journal of English and Education, 1(2), 9-15.
Holland, B., Holland, L., & Davies, J. (2004). An investigation into the concept of mind mapping and the use of mind mapping software to support and improve student academic performance. University of Wolverhampton.
Davies, M. (2011). Concept mapping, mind mapping and argument mapping: what are the differences and do they matter?. Higher education, 62(3), 279-301.
Adodo, S. O. (2013). Effect of mind-mapping as a self-regulated learning strategy on students' achievement in basic science and technology. Mediterranean Journal of Social Sciences, 4(6), 163.
Mento, A. J., Martinelli, P., & Jones, R. M. (1999). Mind mapping in executive education: applications and outcomes. Journal of Management Development, 18(4), 390-416.
#2 Bisnis Model Canvas
Spesialisasi model bisnis untuk penawaran layanan internet dan memperkenalkan kerangka kerja baru untuk mendukung pembuatan alternatif model bisnis
Weiner, N., & Weisbecker, A. (2011, March). A business model framework for the design and evaluation of business models in the internet of services. In 2011 Annual SRII Global Conference (pp. 21-33). IEEE.
Aagaard, A., Presser, M., Beliatis, M., Mansour, H., & Nagy, S. (2018, December). A Tool for Internet of Things Digital Business Model Innovation. In 2018 IEEE Globecom Workshops (GC Wkshps) (pp. 1-6). IEEE.
Ide, M., Amagai, Y., Aoyama, M., & Kikushima, Y. (2015, August). A lean design methodology for business models and its application to IoT business model development. In 2015 Agile Conference (pp. 107-111). IEEE.
Remane, G., Hanelt, A., Nickerson, R. C., & Kolbe, L. M. (2017). Discovering digital business models in traditional industries. Journal of Business Strategy, 38(2), 41-51.
Shao, M., Ding, J., Ding, M., & Liu, X. (2012, October). Research on business model innovation method based on TRIZ and CBR. In 2012 Second International Conference on Business Computing and Global Informatization (pp. 895-898). IEEE.
Osterwalder, A., & Pigneur, Y. (2010). Business model generation: a handbook for visionaries, game changers, and challengers. John Wiley & Sons.
#3 Tingkat Kesiapanterapan Teknologi (TKT)
Peraturan Menteri Riset, Teknologi, dan Pendidikan Tinggi Republik Indonesia Nomor 42 Tahun 2016 Tentang Pengukuran dan Penetapan Tingkat.
No, U. U. (3). tahun 2014 tentang Perindustrian. Pengaturan mengenai merek terkait juga dengan UU, (3).
Elmatsani, H. M. (2017). Pengembangan Aplikasi Pengukuran TKT Online. Jurnal Rekayasa Elektrika, 13(3), 185-190.
Straub, J. (2015). In search of technology readiness level (TRL) 10. Aerospace Science and Technology, 46, 312-320.
Bakke, K. (2017). Technology readiness levels use and understanding (Master's thesis, University College South-East Norway).
Héder, M. (2017). From NASA to EU: The evolution of the TRL scale in Public Sector Innovation. The Innovation Journal, 22(2), 1-23.
Jesus, G. T., & Chagas Jr, M. F. Integration Readiness levels Evaluation and Systems Architecture: A Literature Review. International Journal of Advanced Engineering Research and Science, 5(4).
@Alphabet.Incubator
@Campus_Raharja
@Nindalutfiani


#SidangTesisNin
Ninda Lutfiani
1712599297
Magister Teknik Informatika (MTI)
Business Intelligence
Proposal Tesis 5 Maret 2019
Skor 286/300
Skema Ke-2 CPPBT
Buku Pedoman Skripsi dan Tesis Versi 3.0
Dr. Ir. Untung Rahardja, M.T.I., MM
Dr. Ir. Sudaryono, S.Pd. M.Pd
Terimakasih, Arigatou, Xie-xie Promotorku
Dr. Ir. H. M Budi Djatmiko, M.Si., MEI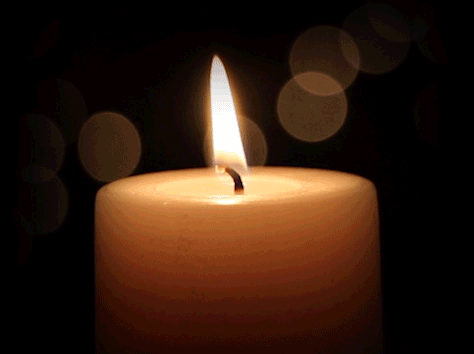 Don't try to cover up the darkness, but be a candle that always gives light. Always doing Catur Dharma to Devote Indonesia to the light of success.
You've finished your presentation
en