Beggining of World War II
Poland divided among Germany, the Soviet Union
Lithuania and Slovakia
Free City of Danzig anexed to Germany
Germany+Slovakia+Sovjet Union: 59,000
Britain and France declared war on Germany
Britain and France had sworn to defend Poland. Honoring these obligations, the two countries sent ultimatums to Hitler demanding his withdrawal from Poland. Hitler declined to respond. On September 3, Prime Minister Chamberlain went to the airwaves to announce to the British people that a state of war existed between their country and Germany. Unfortunately Chamberlain's action was little help to the Poles. German troops advanced steadily. On September 17 Soviet forces under terms of a secret agreement with Germany marched into Poland from the East. Warsaw surrendered on September 27. By October 6, it was all over. Poland had ceased to exist as a country.
Hitler invaded Denmark, Norway
Holland and Belgium
defence and evacuation of British and allied forces in Europe from 26 May – 4 June 1940
11,000 dead
40,000 captured
50,000 vehicles (including tanks)
9 destroyers
200 marine vessels
177 aircraft
20,000–30,000 dead and wounded
100 tanks
240 aircraft
The French government was forced to
relocate to Bordeaux on 10 June
Paris was declared open city
27,000 dead,
111,000 wounded
18,000 missing
92,000 dead
more than 200,000 wounded
544 aircrew (RAF Fighter Command),
718 (RAF Bomber Command),
280 (RAF Coastal Command) killed
422 aircrew wounded
1,663 aircraft destroyed
2,585 aircrew killed,
925 captured,
735 wounded
638 missing bodies
1,977 aircraft destroyed
or Tripartite Pact was a defensive military alliance
between Germany, Italy and Japan
Hungary (20 November 1940),
Romania (23 November 1940),
Bulgaria (1 March 1941) and
Yugoslavia (25 March 1941),
Slovakia (24 November 1940)
Croatia (15 June 1941)
Results in allied victory:
Fall of the Italian Empire
Axis forces in North Africa retreat to Italy
Commencement of the Allied invasion of Sicily and Italy
42,281 killed
470,000 captured
3,400 missing
238,715 killed
8,978 wounded
6,528 missing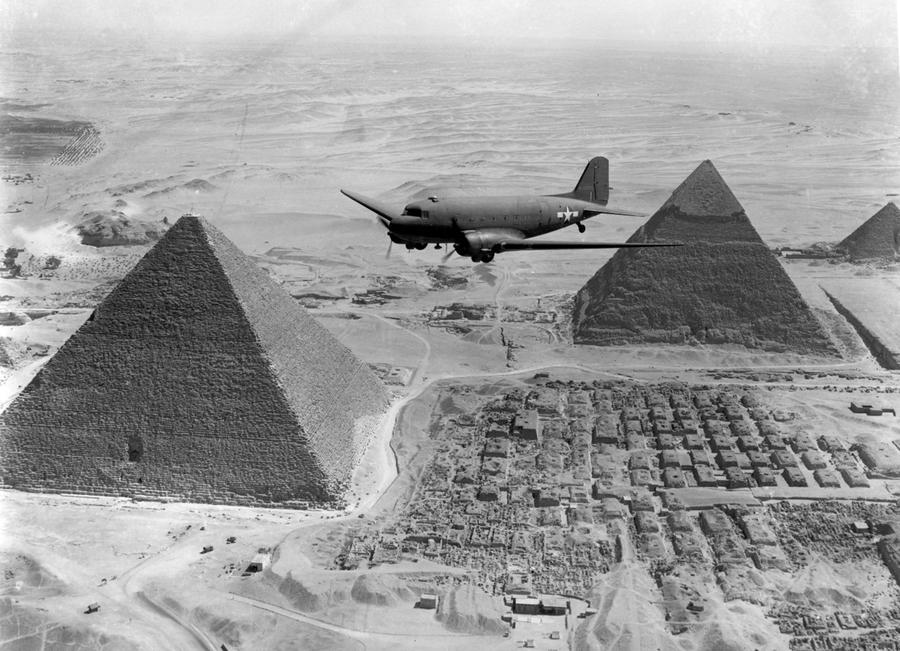 Belorussia
Ukraine
Lithuania
Estonia
Western Russia
Latvia
They occupied significant territory
Caused significant losses to the Red Army
But failed to defeat the Soviet Union
250,000 dead
25,000 missing
500,000 wounded
2,093 aircraft
2,758 tanks
802.191 dead (at least)
3,000,000 wounded
3,300,000 POW
21,200 aircraft
20,500 battle tanks
Japanese attacked Pearl Harbor
Japanese major tactical victory
United States declares war on Japan
Germany and Italy declare war on the U.S.
U.S. declares war on Germany and on Italy
2 battleships totally lost 2 sunk and recovered
3 battleships damaged 1 grounded
2 other ships sunk
3 cruisers damaged
3 destroyers damaged
3 other ships damaged
188 aircraft destroyed
159 aircraft damaged
2,403 killed
1,178 wounded
4 midget submarines sunk
1 midget submarine grounded
29 aircraft destroyed
64 killed
1 sailor captured
Britain and US declared war on Japan
Japan's allies, Germany and Italy, declared war on the US, bringing the US fully into World War II
Decisive American victory
1 carrier sunk
1 destroyer sunk
~150 aircraft destroyed
307 killed
4 carriers sunk
1 heavy cruiser sunk
1 heavy cruiser damaged
248 aircraft destroyed
3,057 killed
37 captured
Battle of Stalingrad began
A major battle on the Eastern Front of World War II in which Nazi Germany and its allies (Romania, Hungary, Croatia, Italy) fought the Soviet Union for control of the city of Stalingrad in Southern Russia.
Destruction of the German 6th Army
Axis powers lose strategic initiative on the Eastern Front
1,143,000 soldiers
16.728 artillery
4.431 tank
2,769 aircraft
740 000 killed or wounded,
110 000 POWs
13,560 men (4,810 killed or missing, 8,950 wounded)
332–c. 500 tanks
111 guns
77 British and 20 American aircraft
36,939 to 59,000 men (9,000 killed or missing, 15,000 wounded, 35,000 prisoners)
c. 500 tanks
254 guns
64 German and 20 Italian aircraft
Axis forces surrended
North Africa
Nazi Germany Germany:
~25,000 casualties (4,325 killed, 4,583 missing, 13,500 wounded and 5,532 captured
Kingdom of Italy :
189,578 casualties (4,678 killed, 36,072 missing, 32,500 wounded and 116,681 captured)
24,850 casualties (5,837 killed or missing,
15,683 wounded, 3,330 captured)
Gen. Dwight Eisenhower publicly announces the surrender of Italy to the Allies. Germany reacted with Operation Axis, the Allies with Operation Avalanche.
Allies held Tehran Conference
Soviet embassy, Tehran. Iran
The Big Three
Joseph Stalin (Premier: Soviet Union)
Franklin D. Roosevelt (President: United States)
Winston Churchill (Prime Minister: United Kingdom)
Agreement to open a second front
against Nazi Germany by 1 May 1944
Operation Overlord
(cod name for Battle of Normandy)
Code name for Battle of Normandy
Started with the Normandy landings (known as D-Day)
A 1,200-plane airborne assault preceded an amphibious assault involving more than 5,000 vessels. Nearly 160,000 troops crossed the English Channel on 6 June, and more than two million Allied troops were in France by the end of August.
"If the El-Alamein
battle was the end
of begginning,
then certainly the
D-day was t
he beginning of
the end."-
Winston Churchill
225,606 to 226,386 casualties
4,101 planes
~4,000 tanks
400,000 casualties to 530,000+ killed or captured
2,127 planes
~2,200–2,400 tanks and assault guns lost
11,000–19,000 killed in pre-invasion bombing
13,632–19,890 killed during invasion
Total: 25,000–39,000 killed
Capture and liberation of Paris
Paris made capital of the re-established French Republic
3,200 dead
12,800 prisoners
It was a surprize German attack which caught the Allied forces off guard. United States forces bore the highest casualties ever during the war.
The Ardennes: Belgium, Luxembourg
Allied victory, German operational failure
90,908 killed, wounded,captured or missing
700-800+ tanks, tank destroyers, and assault guns destroyed
647 aircraft lost
67,459– 125,000 killed, wounded, missing, captured
600-800+ tanks and assault guns destroyed
~800 aircraft lost
Mussolini captured and executed
Dictator Benito Mussolini attempted to escape by hiding in a German convoy headed toward the Alps. Partisans stopped and searched the convoy at Dongo. They found and took him prisoner and he was executed on April 29, 1945.
Hitler committed suicide and left Karl Dönitz to carry out the surrender of the Nazis which occured in spring of 1945, when the Soviets were approaching the German capital of Berlin from the east and the Western Allies were approaching it from the west. World War 2 ended on 8 May 1945 with the unconditional surrender of the Axis powers.
Atomic bombs dropped on
Hiroshima and Nagasaki
The US, with the consent of the United Kingdom as laid down in the Quebec Agreement, dropped nuclear weapons on the Japanese cities of Hiroshima and Nagasaki in August 1945, during the final stage of World War II.
Hiroshima:
20,000+ soldiers killed
70,000–146,000 civilians killed

Nagasaki:
39,000–80,000 killed
Japan announced the surrender on August 15, and formally signed on September 2. This ended World War II. The Japanese navy and air force were destroyed.
photo credit
https://upload.wikimedia.org/wikipedia/commons/d/d8/Tehran_Conference%2C_1943.jpghttps://upload.wikimedia.org/wikipedia/commons/thumb/1/11/German_instrument_of_surrender2.jpg/1280px-German_instrument_of_surrender2.jpghttps://upload.wikimedia.org/wikipedia/commons/1/18/Japanese_surrender_(AWM_019296).jpghttps://i.ytimg.com/vi/Ay8BShXXEBE/maxresdefault.jpghttp://ic.pics.livejournal.com/vp19/11600353/814135/814135_320.jpghttps://upload.wikimedia.org/wikipedia/commons/c/cf/Battle_of_Poland.pnghttp://spitfiresite.com/wp-content/uploads/2010/05/UK-NWE-Flanders-7.jpghttp://www.nam.ac.uk/images/online/north-africa-1940-43/images/83470.jpghttps://cdn.theatlantic.com/assets/media/img/photo/2011/09/world-war-ii-the-north-african-campaign/w45_01010528/main_900.jpg?1420519641http://whitehistory12.weebly.com/uploads/2/3/5/4/23542100/6057707_orig.jpghttp://i1.wp.com/listverse.com/wp-content/uploads/2012/09/tumblr_llgqtduk4c1qzz4n6o1_500.jpg?resize=550%2C364http://ciml.250x.com/gallery/sowjetunion/patrioticwar/stalingrad90.jpghttps://upload.wikimedia.org/wikipedia/commons/b/b3/SC180476.jpghttps://frenchhistory.files.wordpress.com/2014/08/picture3.jpghttp://www.discoverwalks.com/blog/wp-content/uploads/2014/09/soldier_kiss.jpghttp://www.crimemuseum.org/wp-content/uploads/2014/06/hitler.jpeg
Date:
1 Sept '39-
2 Sept '45
Location: Europe
Pacific,Atlantic,
S-E Asia,
Mediterranian,
North Africa,
China, Middle East
Involved 100
million people
from over 30
countries, no
distinction
between civilian
and military
resources.
Marked by mass
deaths of civilians:
All together an
estimated 50 to 85
million deaths.
Is the deadliest
conflict in human
history.
Strategic
bombing
of industrial
centres
1 million
You've finished your presentation
en