We are back with a series of upgrades to our tool, one of which is reorganizing our Multimedia panel from the left toolbar. Our existing Multimedia panel has been split into three specialized panels: one for images, one for videos and one for audio files.

Use them to quickly add multimedia resources to your topics, without the hassle of navigating through a complex menu.

The new design even comes with a bonus: you can now add an audio file on the same topic where you already have an image/video. You can find the audio file under the "play" icon. The videos and images added to a topic are still interchangeable (the video replaces the image previously added to your topic and vice-versa).
Image panel

Attach images to your mind map in a variety of ways:

Add a URL that redirects you to the image's location on the web
Upload images from your computer/Google Drive/Dropbox (Drag & Drop or Browse)
Search for images on the web
List of images previously uploaded to your Mindomo account (it only shows images, the uploaded video/audio files are now located on their own panels)
Select an image from our gallery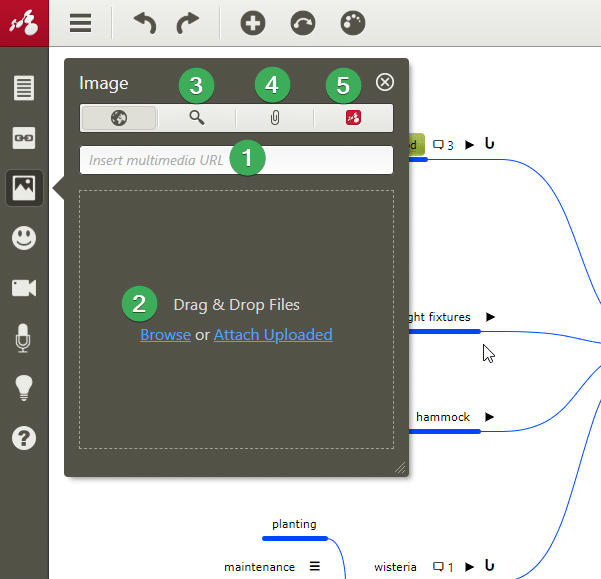 This panel also comes with something new: progressive loading of the images previously uploaded to your account.

Your uploaded images can be found under the Attach Uploaded tab. If you have many uploaded images, they will become visible gradually, as you scroll down the list. Click on any image to add it to your topic.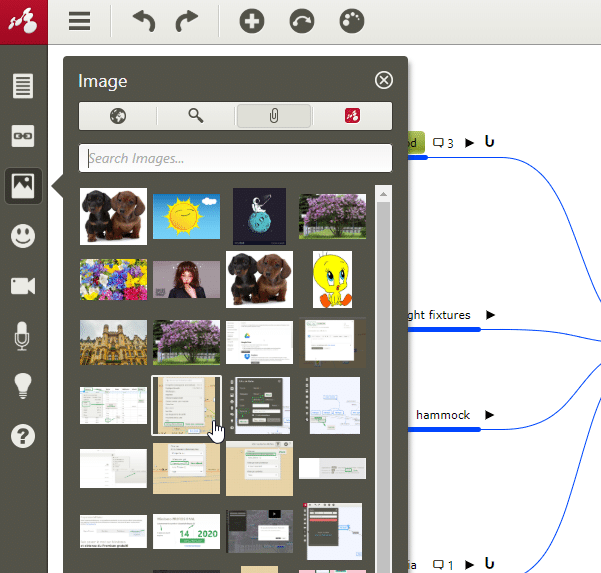 Video and audio panels
You can add video links to your topics, attach videos from your computer/Google Drive/Dropbox, add them from YouTube/Vimeo or from the list of videos already uploaded to your account: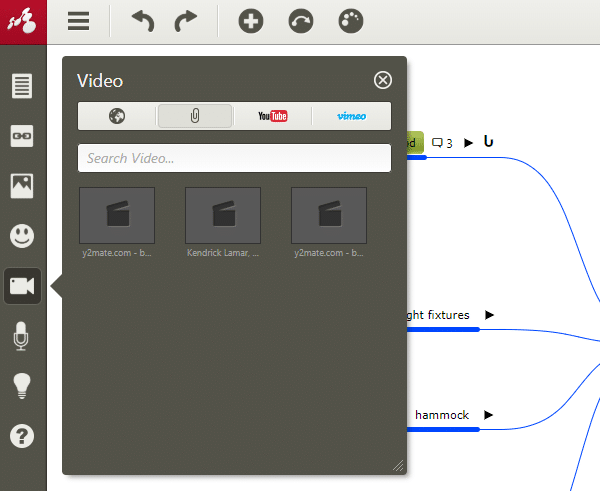 Besides adding audio links to your topics, attaching audio files from your computer/Google Drive/Dropbox or browsing through the list of previously uploaded audio files, you can also use our Sound Recorder button to add your own audio notes to the mind map.
Click on the icon, give permission to the browser to access your microphone and then click on Record. You can then stop the recording, play it or change its name.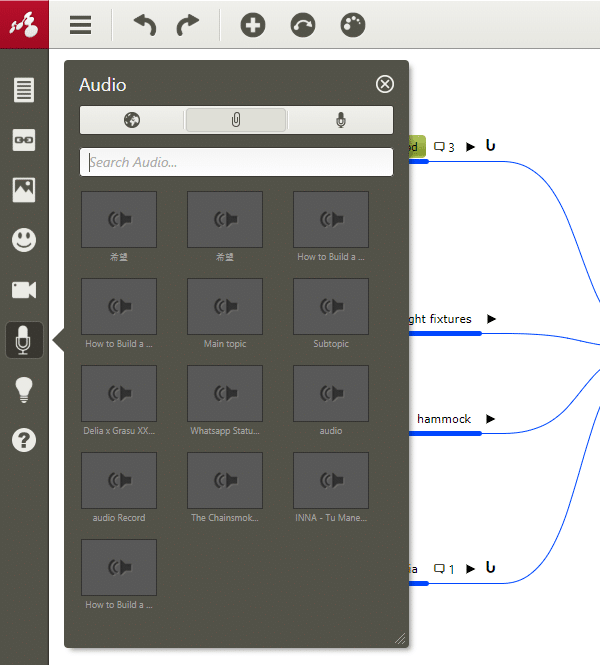 Comments panel redesigned
The Comments panel has a new structure and it was moved under the context menu of your topics: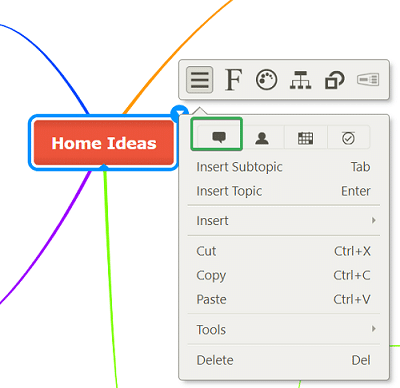 Here you can vote the topic (replacing the Like/Dislike buttons), assign it to someone, set its due date or add multiple files (images, documents, videos, audio files or URLs) from your computer/Google Drive/Dropbox to it.

Another novelty is being able to notify someone by email about your newly added comment. Choose People from the drop-down menu.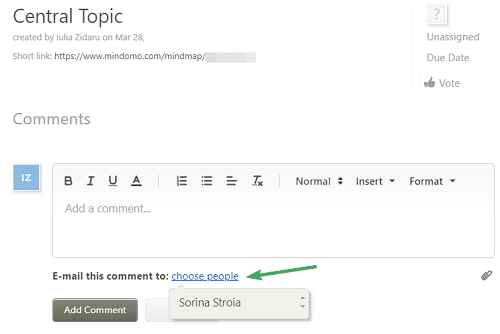 Any file attached through the comments panel will appear as a resource to your topic. Click on the Attachments icon to see a preview of all the files belonging to the topic. Click on each file to open it in full-size view.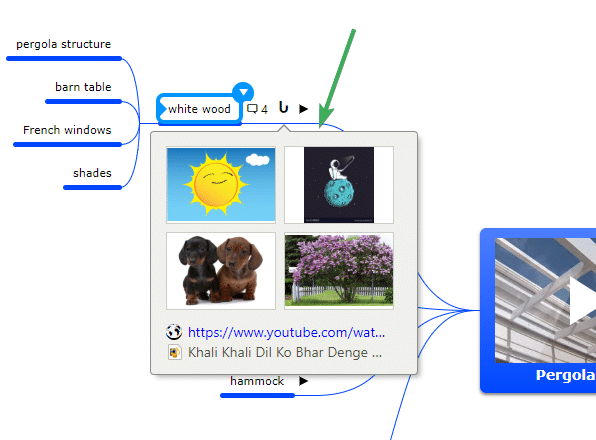 The Task Info panel was also added to the context menu of your topics, as a result of having recently merged the task functionality into mind maps. But this is something we will soon give you more details about.
Please give these features a try and let us know what you think in the Comments section below.
Keep it smart, simple and creative!
The Mindomo Team