For quite some time now, we received multiple requests from you regarding our search functionality. So, we've put ourselves to work and made some major improvements, try the new Search from the upper right side of your Dashboard.
What's new?
1. The search goes through all mind maps, both private and public, and their content. For example, you want to access a map where you put down this week's to-do list but you can't remember the title. However, you know that 'grocery shopping' was in the mind map. All you have to do is type in 'grocery' in the Search bar. First, we will display all your private mind maps that match the keyword in terms of map title, content in topics, notes, comments, and even in the Task Info section.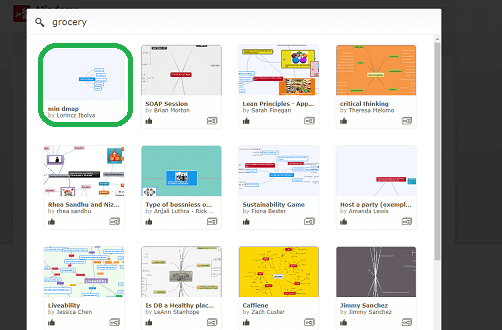 2. You might be interested in other people's ideas on the topic you are searching for, so right after your private maps, we will also display other users' public mind maps. This way you can get inspired directly from Mindomo. The public mind maps will open in the View mode in a new tab: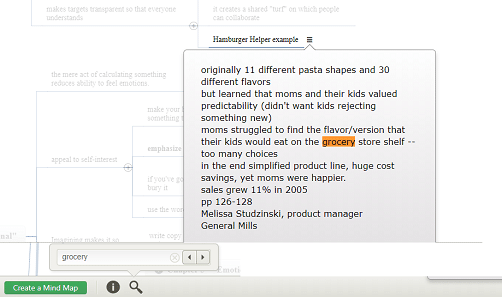 3. Once you find your mind map and access it, it will always open in a new tab. To make your search results more obvious, we will highlight the keyword everywhere it appears. If the keyword is in the notes, comments, Task Info, and multimedia panels, we will automatically expand the panel.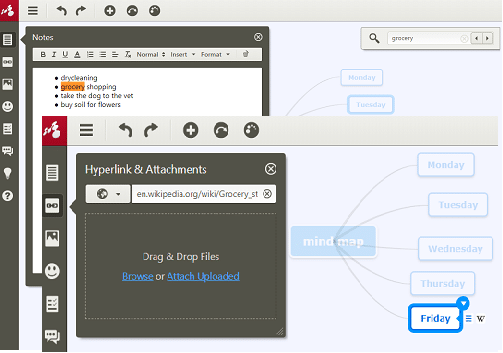 Please give this new functionality a try and let us know what you think in the Comments section below.
Keep it smart, simple and creative!
The Mindomo Team