Normally, when you copy a branch, Mindomo copies the plain text outline format of the branch.
If you want to fully copy a branch with all its links, images, notes and other resources, follow these steps:
1. Click on the branch you wish to copy
2. Press CTRL+C
3. In the lower left side, you will see a popup panel with tips. Select 'Click here'.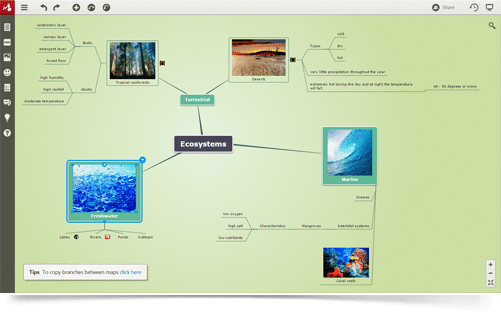 4. Press CTRL+C again
5. Go to other map, and select the branch where you want to paste the content.
6. Press CTRL+V
There you go! Easy like a Sunday morning! 😀
Keep it smart, simple and creative!
The Mindomo Team