We recently updated our Microsoft Word (DOCX) export. Please see below how it works.
1. The central topic becomes the title of the exported document and will appear at the top with a bigger font size. Your main topics and subtopics will be listed in a headings hierarchy up until the 4th level. After the 4th level, all the subtopics will be listed as normal text with indentation.
Notes are exported exactly as they are in the mind map (keeping their stylings such as bulleting, numbering, font size, and color).
2. Comments will appear on the right side of the document, in a column, each comment connected to its topic with a dotted line. The comments will also display the initials of the person who added it and the date it was added.
Task Mind Maps will have their task specifications (start date/end date, priority, duration and assignee) exported as a table right under the task's title: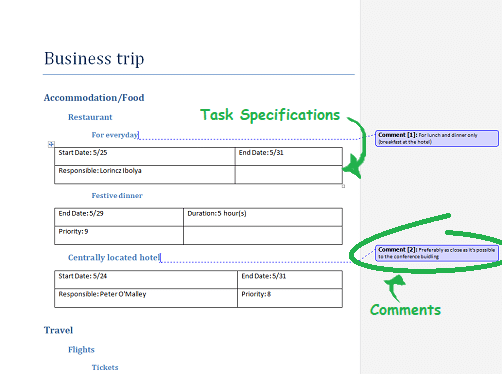 3. The new export will enable you to create a table of contents. This is very useful if you are writing an essay, article or book, and you want yourself and/or your readers to be able to navigate easily through the document. You can read more here on how to create such a table of contents.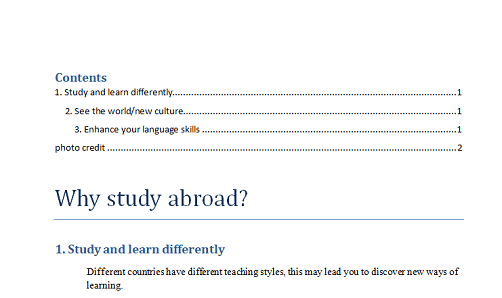 Please give this new functionality a try and let us know what you think in the comments section below.
Keep it smart, simple and creative!
The Mindomo Team