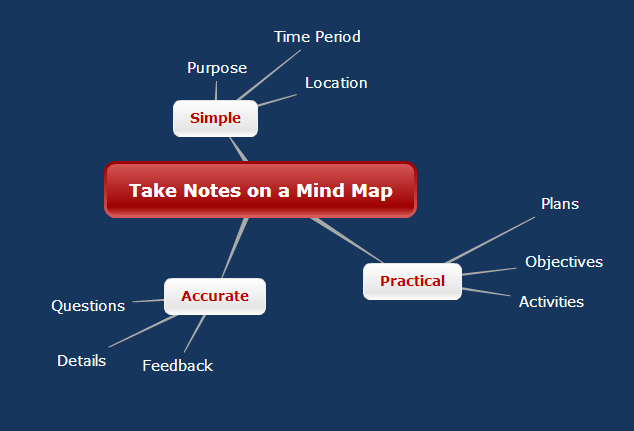 If you are eager to get the most out of your at-a-distance collaborations or Skype meetings, make sure you have a good grasp on the information that is delivered to you and clear understanding of the communicated terms and conditions by taking notes on a mind map.
Real time collaboration is about making sure that communication is transparent, fluent and accurate. Therefore, the following steps should come in handy as you lead or are involved in an online meeting with a potential collaborator or business partner:
1. Name your collaboration session in the central topic
the title of your mind map will be representative of your collaboration session
2. Create the draft of your meeting by adding new branches
You are the best person to decide on your note taking structure. Depending on the topic you are addressing with your collaborator you have the possibility to choose the right mind map layout in order to visually emphasize the main points of your discussion.
Since the main topic dictates the focus of your online meeting and collaboration, try to either have it set up before the meeting or very early after the meeting has started.
If this is just the first meeting focus on general information as presented in the mind map below:
3. Write within the mind map topics your collaborator's main ideas
Since the sketch of your main ideas is already set in place on the mind map, all you have to do is add in your collaborator's ideas as he presents them to you. If your collaborator chooses to address an issue you are not prepared to discuss, you can easily create a new subtopic, which he can further elaborate and develop, at a later time.
4. Invite your collaborators to provide feedback and add other details
Once your collaborator has shared his ideas on a possible project or partnership, invite him to quickly revise your notes on the mind map. This will bring you the benefit of:
making corrections

having on the fly content curation

clarifying any misunderstandings

encouraging transparent communication
5. Edit the final appearance of your notes
apply or customize the theme of your mind map to make it appealing next time you access your notes

choose the right text format and bold the text to focus on the main points

use colors or icons to emphasize certain parts of the text
6. Share your notes with your team members, team leader or boss.
Once you agreed upon the last version of your notes, you can make the most out of your collaboration by sharing the summary of your meeting with your colleagues who are involved in the decision making process.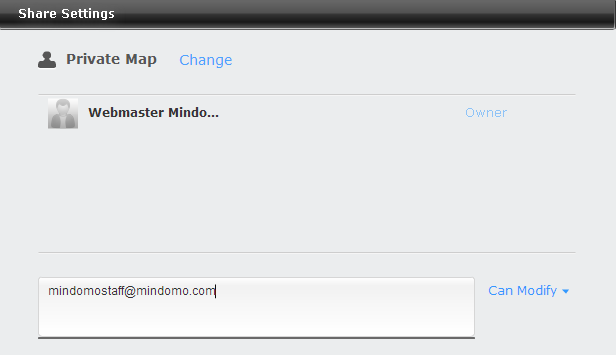 What is your strategy for accurate note taking and record keeping of the main points for a first meeting? How do you manage a load of information acquired on the spot, which you have to present and share with other people at a later time?
Looking forward to your ideas,
Naomi Mihut
Client Relations Manager