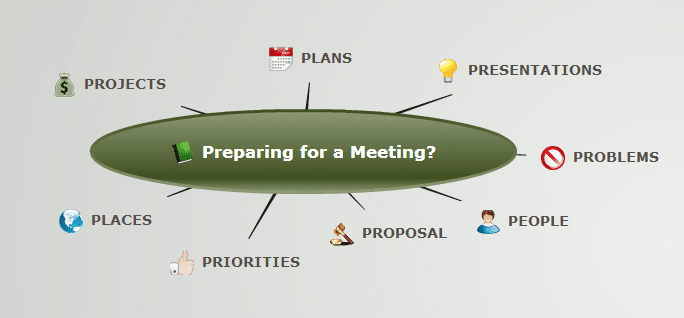 Did you know you can add video and audio files to your mind map as you summon your resources online?
Next time you're planning a meeting and want to add more resources to the already sketched out meeting draft, make sure to include video and audio files within the mind map topics.
This is how it works if you want to include multimedia resources in your mind map:
To add a local video or audio file to your mind map
open the mind map
select a topic or subtopic, where you intend to have the video or audio file
click on the multimedia icon on the left toolbar and select the Upload button to add your video or audio file
To add an online video to your mind map
reopen the Video and Audio panel from the left side Multimedia icon
select either the Youtube or Vimeo category
type in the topic of the video you want to add as resource and press the Search button
select a video and double click on it to add it to the previously chosen subtopic
How to record your own notes and add them to a topic or subtopic?
 When you want to record your own thoughts on a specific topic which is relevant for your meeting
select the topic where you want to add the recording
reopen the multimedia panel from the left side toolbar
press the Record button and start recording the main points you want to address
In order for the recording to appear in the selected topic, make sure you save it after you're done recording your thoughts and ideas.  This feature is also great for facilitating the contribution of other colleagues who cannot participate to the meeting but still want to provide their feedback at a distance.
We hope that your next meeting as well as its planning will be a great success for you and your colleagues as you start using the Mindomo multimedia resources and features.
Please send us your thoughts on your experience 🙂
Looking forward to hearing from you,
The Mindomo Team