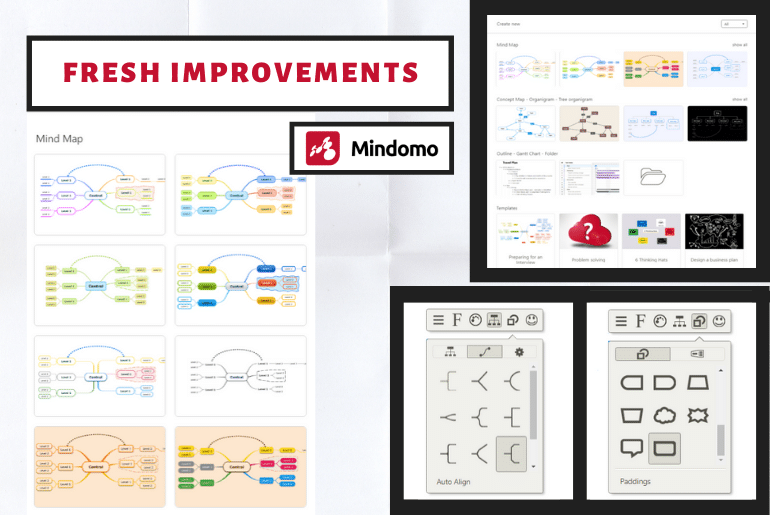 We are back with a series of upgrades to our mind map tool. We always want our users to have a great experience using Mindomo. Therefore, we are happy to announce the fresh improvements that we recently made, taking into account your suggestions as well.
Starting this month, brand new colorful themes, style enhancements, and outline upgrades are available. Let's start with the most awaited ones:

Brand new vibrant themes
Now there is a big variety of colorful themes added to our library. Be more creative and customize your mind maps with these fresh looks. We created different types of themes, from very colorful and vibrant to simple and suggestive ones.
We played with the fill and border colors to create original and modern designs. This way, you can benefit from a mixture of new styles.
Explore and apply them to your mind maps, concept maps, and organigrams.
Fresh design for creating new maps
You can start your maps directly by choosing one of the new themes. Now, when you click on the "Create" button from your dashboard, you'll see the updated dialog for creating new blank maps.
There are some theme options for the blank mind map, concept map, and organigram. To see the full collection of themes for each category, click "show all" on the top-right corner.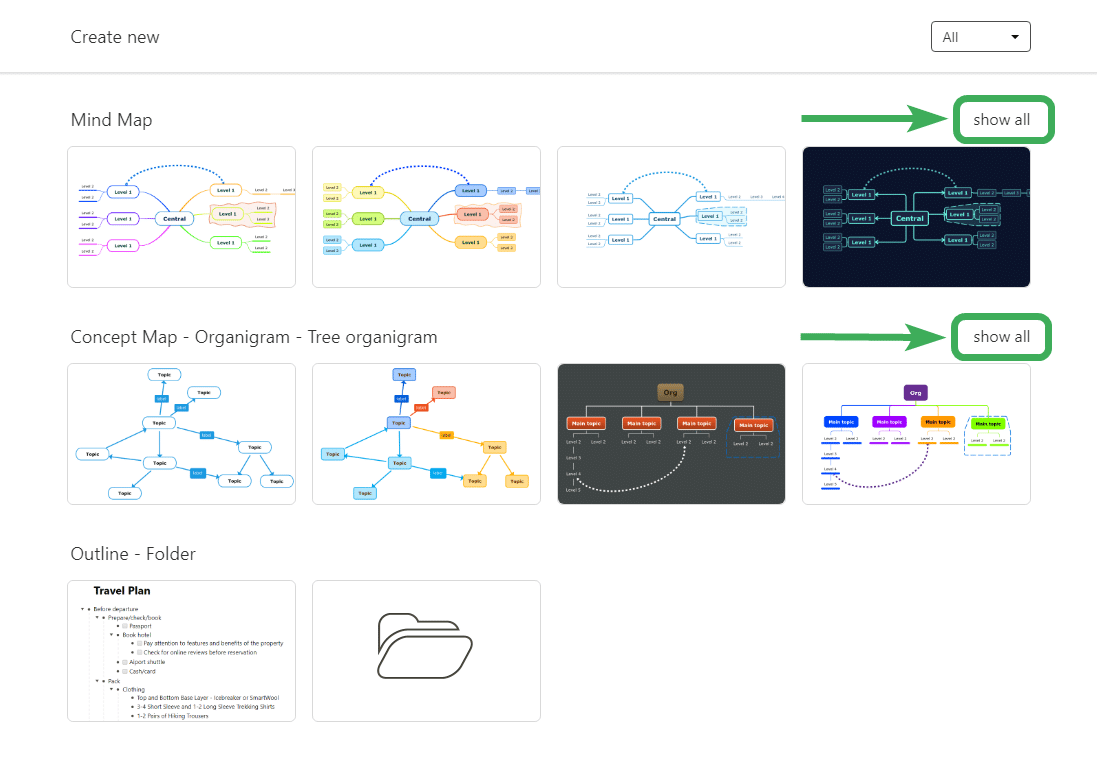 New connection style
We added a new connection style for you to customize the connection lines of your maps. It is called Angle Elbow. It is a combination of straight lines with rounded corners.

You can find it by clicking on the context menu (white triangle on the top-right corner of the topic you want to customize). After that, click on the connecting lines panel (4th icon) and you will find it there.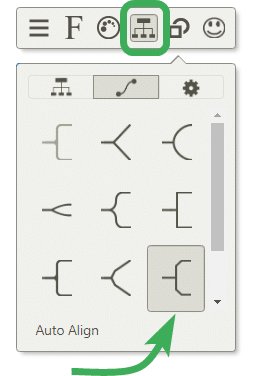 New topic shape
Another new element is a topic shape, called "Drop". Apply it to your topics and subtopics to give them 3 rounded corners and a sharp one.

Similar to the other style elements, click on the context menu to find it. After that, click on the topic shape icon (the 5th one). Scroll down to the bottom and you'll see it at the end of the list.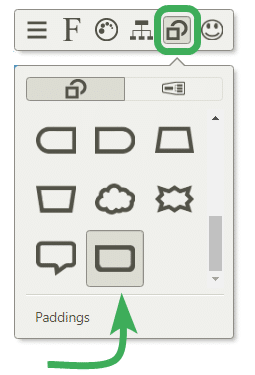 Line format options
Take the customizing experience to a new level by changing your line format. You can pick one of the 7 options: Default, Tapered, Solid, Dotted, Dashed, Triple, or Arrow.
Default refers to the option that is set on the current theme applied on your map.
Similarly to the new connection line style, find these options by clicking on the context menu, and selecting the connecting lines panel. Now click on the last icon (settings). Above the "Auto Align" option you'll find the line formats.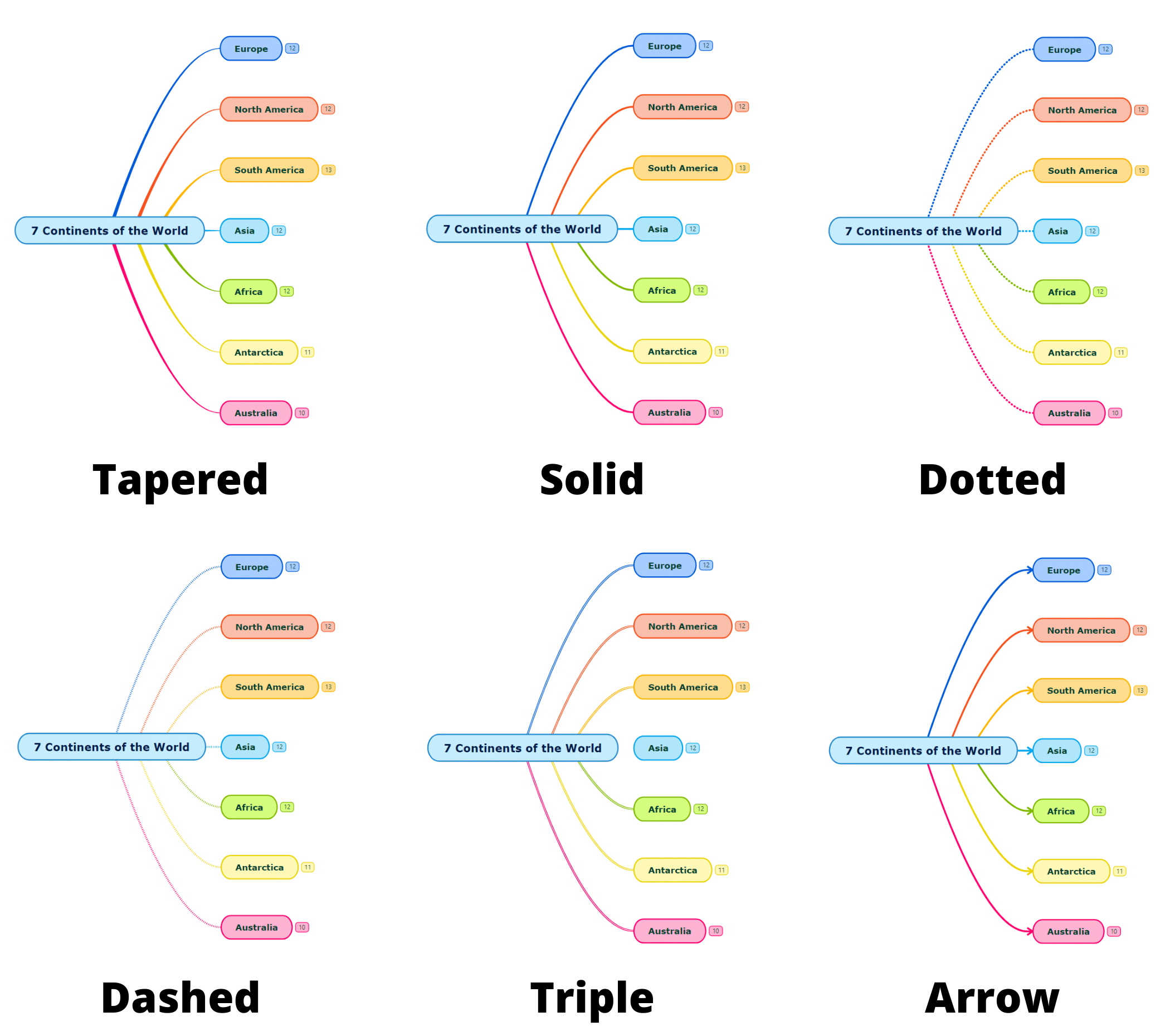 New options for the Theme Editor
You have a more flexible theme editor now, thanks to the new options for cloning and ordering your own themes. Open the editor: on the upper bar, you have the "Theme" button. Click on it and select "Theme Editor".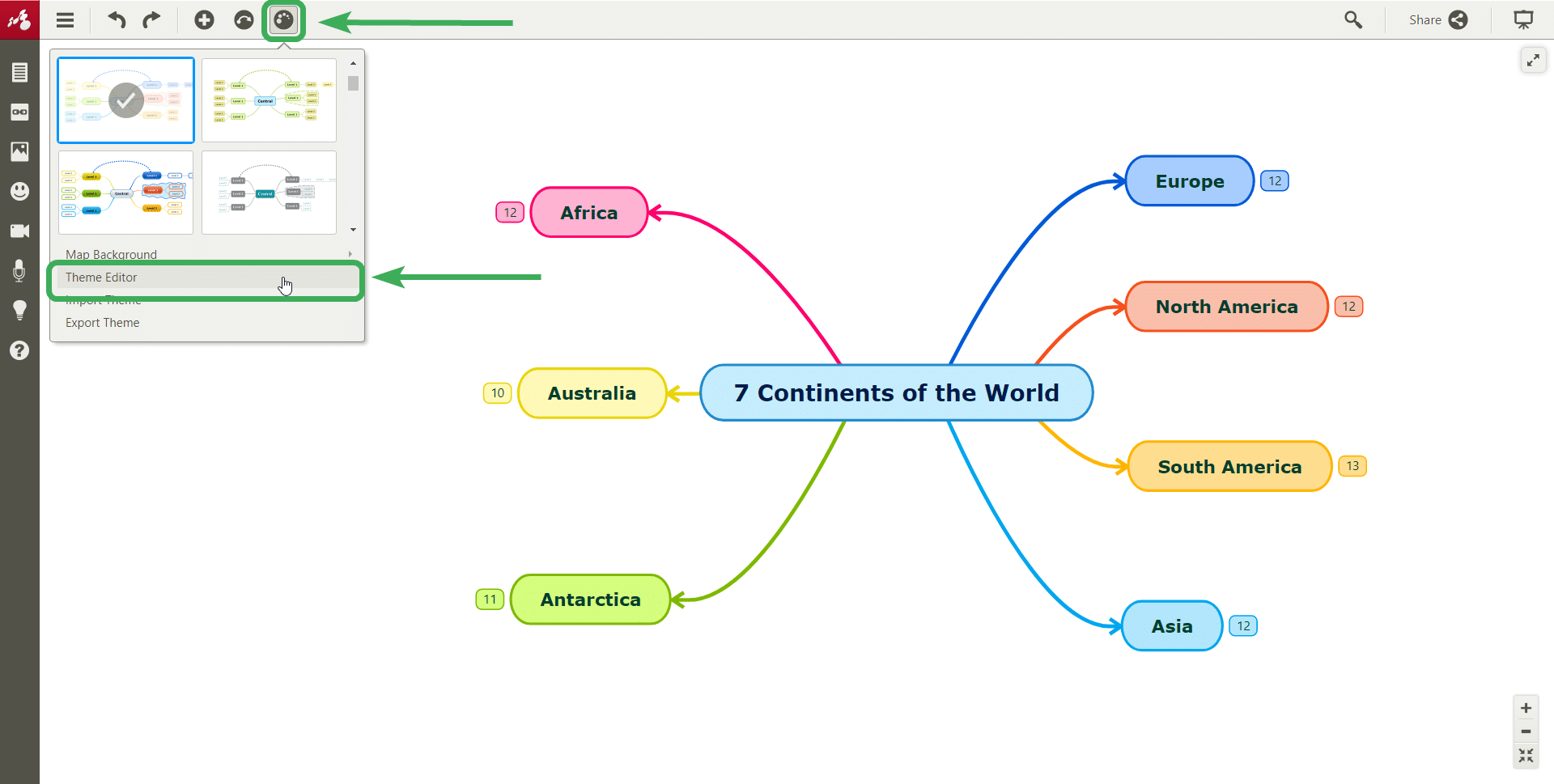 Here is the place where you can create your own themes. You can duplicate one if you want to edit a copy of it. All you have to do is to click on the theme that you want to duplicate. After that, click on the white triangle on the top right corner (1) and select "Clone theme" (2).

On the other hand, if you want to move it above or below on your list choose one of the options: "Move to Top" (3), "Move Up" (4), or "Move Down" (5).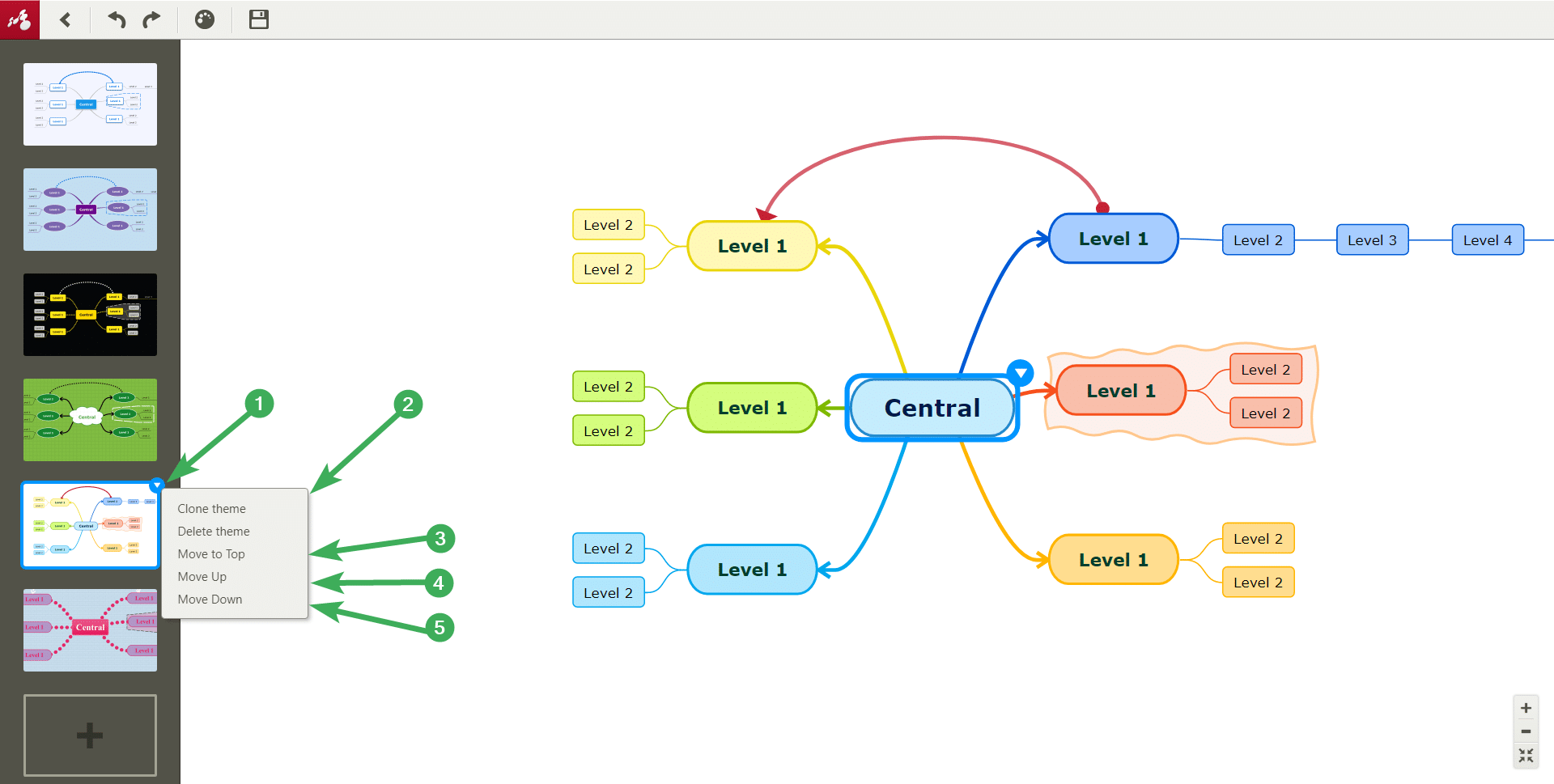 Updated and increased the size of icons
Every time when you add a note, hyperlink, comment, vote, etc. an icon appears next to that topic. This way you know it is added there. Now all of these icons are updated and bigger to be easier for you to identify them.
Redesigned outline
The outline has a fresh look. It has a pure white background on the whole screen. Moreover, the collapse and expansion of the topics buttons have changed from "+" and" -" to triangles.
In addition, there are now lines that help you to distinguish the levels of the hierarchy, and the number of the collapsed topics is written next to the parent topic.
Zoom in and out on your outline
In addition, another update is that you can now zoom in and out on your outline using the "+" and "-" buttons from the bottom-right corner of your screen.
Enjoy the new updates of Mindomo and continue to create amazing mind maps, concept maps, organigrams, and outlines using these improvements.
Keep it smart, simple, and creative!
The Mindomo Team