Valuable classroom time is wasted with student enrollment in online applications. We tried removing the common barriers of time and accessibility in the new Mindomo Assignments. Student registration is now simplified plus teachers have the means to grade students' performance.
How does this work?
Quick enrollment for students
Students will get instant access to Mindomo by using an access code and their names. Temporary accounts will be created for them with exclusive access to the shared assignment. Joining with an access code also works for students which already have Mindomo accounts.
Grading functionality
Teachers can revise all individual editings that a student has made on an assignment and grade him accordingly. The Grades Overview, that comes with a downloadable report, helps teachers keep track of all the grades. Letter and number grading are both available.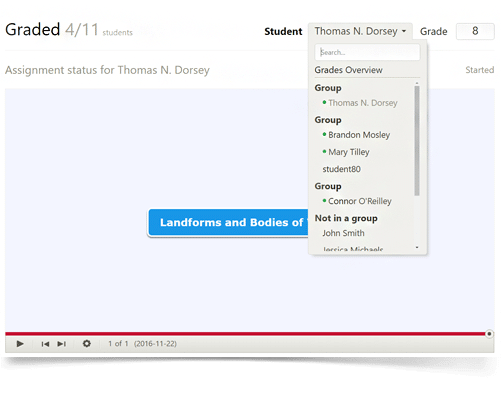 Premium functionality for 75 students
To fit larger classes, we extended the assignment's capacity to up to 75 students. All of them will be using premium functionality, even if they are free users or don't have Mindomo accounts at all.
Maps attached to assignments
Students will no longer have to browse their dashboards for assignment maps. These maps will be accessible exclusively from the assignments.
You don't want students to be limited in any way when exploring ideas and making lively connections. Nor do we. The new access code registration and fully premium accounts will let students get creative right away. When they're done, you can start a proper evaluation of their work.
Interested in using our improved Assignments with your class? Send us an e-mail at support@mindomo.com and one of our colleagues will contact you to set up a private training session.
If you have any feedback or suggestions, feel free to share it in the comments section below.
Keep it smart, simple, and creative!
The Mindomo Team