This Autumn comes with exciting news for all the Mindomo users. Our team is constantly working to improve this tool, release new features, and deliver an overall great experience for our users. Therefore, let's share the exciting news.
Brand new "Create" menu
The "Create" button from your dashboard turns into a more organized library of templates. Because organization is one of the most important aspects that characterize mind mapping, now you can easily find the template you need. After you click on it, on the left side of your screen you can see a menu.
There is a button called "All" and here you can find the menu you were used to. On top, there is a search bar where you can easily find a specific template. Above it, there are two categories:
Blank Diagrams: you can create a diagram from scratch and you can choose the theme you prefer for a new mind map, concept map, or organigram. Moreover, you can also create a folder, an outline, or a Gantt chart from scratch.
Templates: you can scroll through all the templates available on your account.
On the left side menu, you can find the "My Templates" button. Here you can create your library of personal templates. Click on "Add" and select one of your mind maps, click on "Add as Template" and it will be added to your collection of templates. You can view or directly use it with only one click.
Under these two buttons, you have the "USE CASES". These are categories of templates, classified by their purpose, to be easier and faster for you to browse throughout our full collection.
The templates available on the Education accounts are different from the ones you can find if you have a Business or Personal account. They are specially designed for the type of account you choose. In addition, on the Education account, you can also find Assignment templates.
You can find inspiration and ideas for mind maps that may be useful for you.
Recent diagrams
This is another new functionality on Mindomo that helps you be more organized and also saves you some time. When you edit a diagram, click on its title which is on the top left corner.
A small list with all the recently opened will appear. You can open any diagram on the list by just clicking on it. Now you don't have to go to your dashboard to access other diagrams.
Shortcuts panel
Mindomo is an organizing tool that helps you maximize your time and supports productivity. The shortcuts are meant to let you be more efficient while creating your diagrams. Find all shortcuts in the File List menu (top left corner, next to the diagram's title).
We added a search bar on top of this list to help you filter and find the shortcut you need faster. This panel is also updated with new shortcuts and a fresh design.
Presenter
There are some improvements on the presenter too. Besides a fresh and minimalist design, the new presenter is more focused on the presentation itself. When you pick the slides, there is a new option available that helps you duplicate the slide. Click on the arrow next to the slide number, and the menu will display this new option as well.
New features on the context menu
From your feedback, we know how much you like to customize your diagrams. Therefore, there are some improvements on the context menu too:
You can apply various topic styles. In other words, there are a lot of predefined styles with different shapes, colors, sizes, or fonts. You can browse and apply them with one click.
Many of them are from previous diagrams, templates, and the styles you already used on this mind map.
2. In addition, you can customize multiple topics at once with these styles by choosing one of the 5 options:
Apply style to the selected topic's siblings;
Apply style to the selected topic's children;
Apply style to all the selected topic's descendants;
Apply style to existing and new topics on selected diagram level;
Apply style to existing and new topics on selected diagram levels and sublevels.
3. The Text Style menu is improved. When you customize your font, you can preview each font type before applying it to your topics.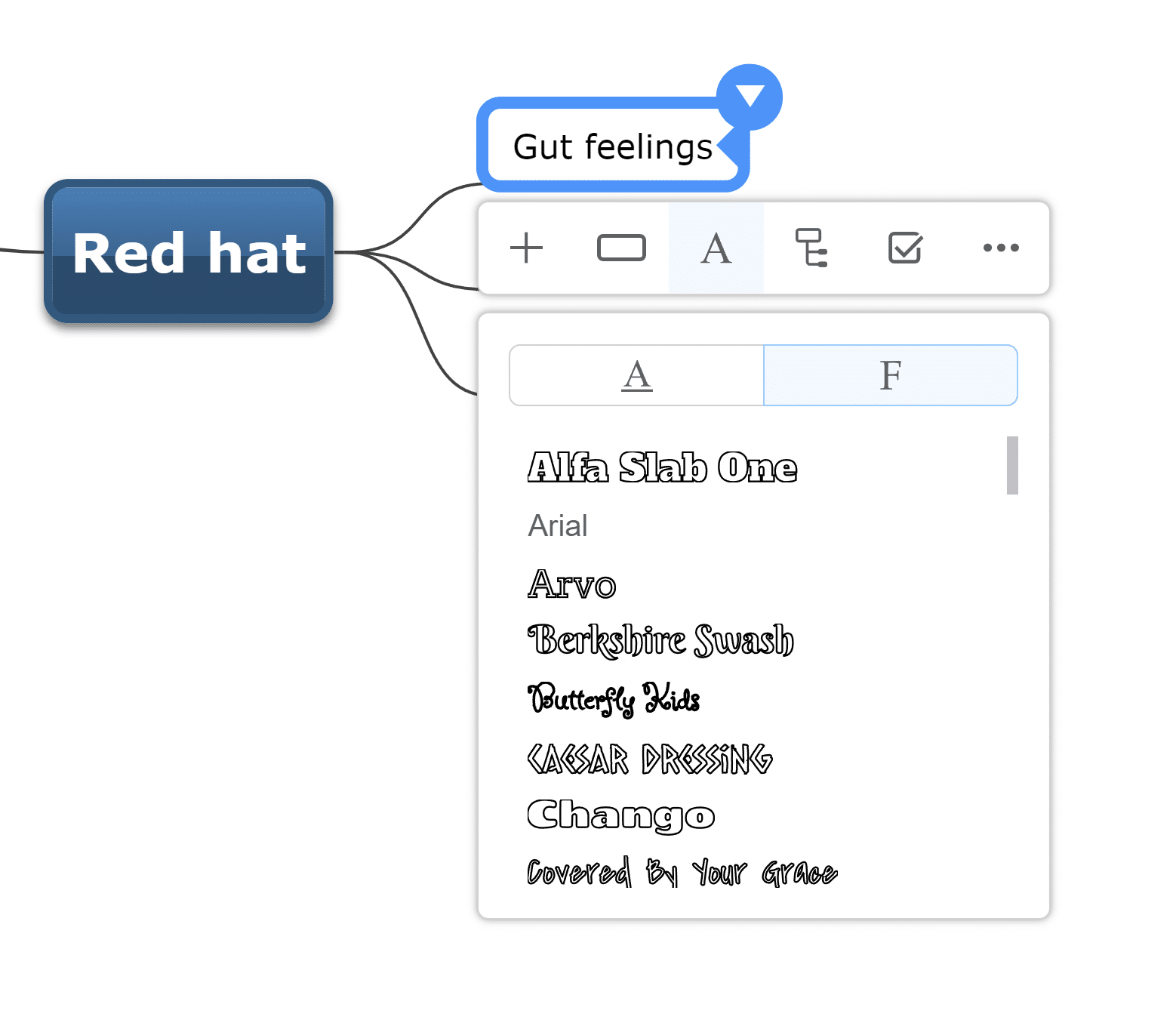 Improved comments panel
Mindomo supports collaborative work, which is why we want you to get the most out of this tool. The comments panel comes with two improvements:
You can insert mentions in the comments section and email the comment to the mentioned person. You can also choose to send an email notification to other people if it's relevant to them. Receiving email reminders about tasks will make it easier for them to be kept in the loop with the project.
When you open the comments section, you can see the top the title of the topic. From now on, you can edit the topic's title from the comments panel without returning to the diagram to edit it.
Add images into your notes
Not only the comments panel has improvements, but the notes ones too. To help you add more relevant information in your diagrams, you can now add images from your computer, or your favorite cloud storage service provider (Google Drive, OneDrive, or Dropbox).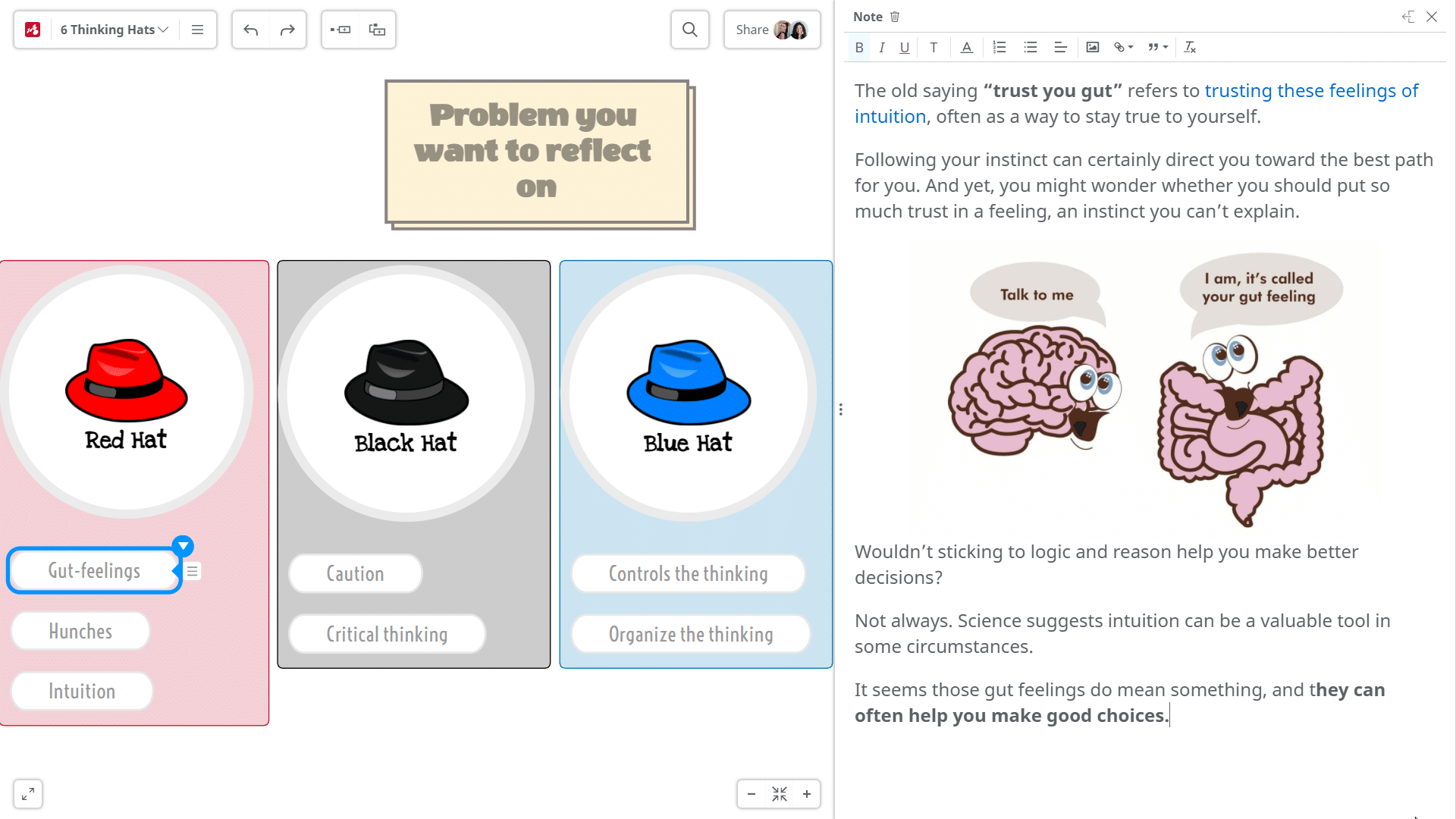 New templates available
Mindomo templates library is in continuous growth. Our team always creates useful templates for all account types: Education, Work, and Personal. This Autumn our collection was enriched with many templates:
New Business Templates:
New Education Templates:
New default theme for imported file formats
On Mindomo you can create diagrams directly online or on mobile, and you also have the option to import files. There are many supported import formats: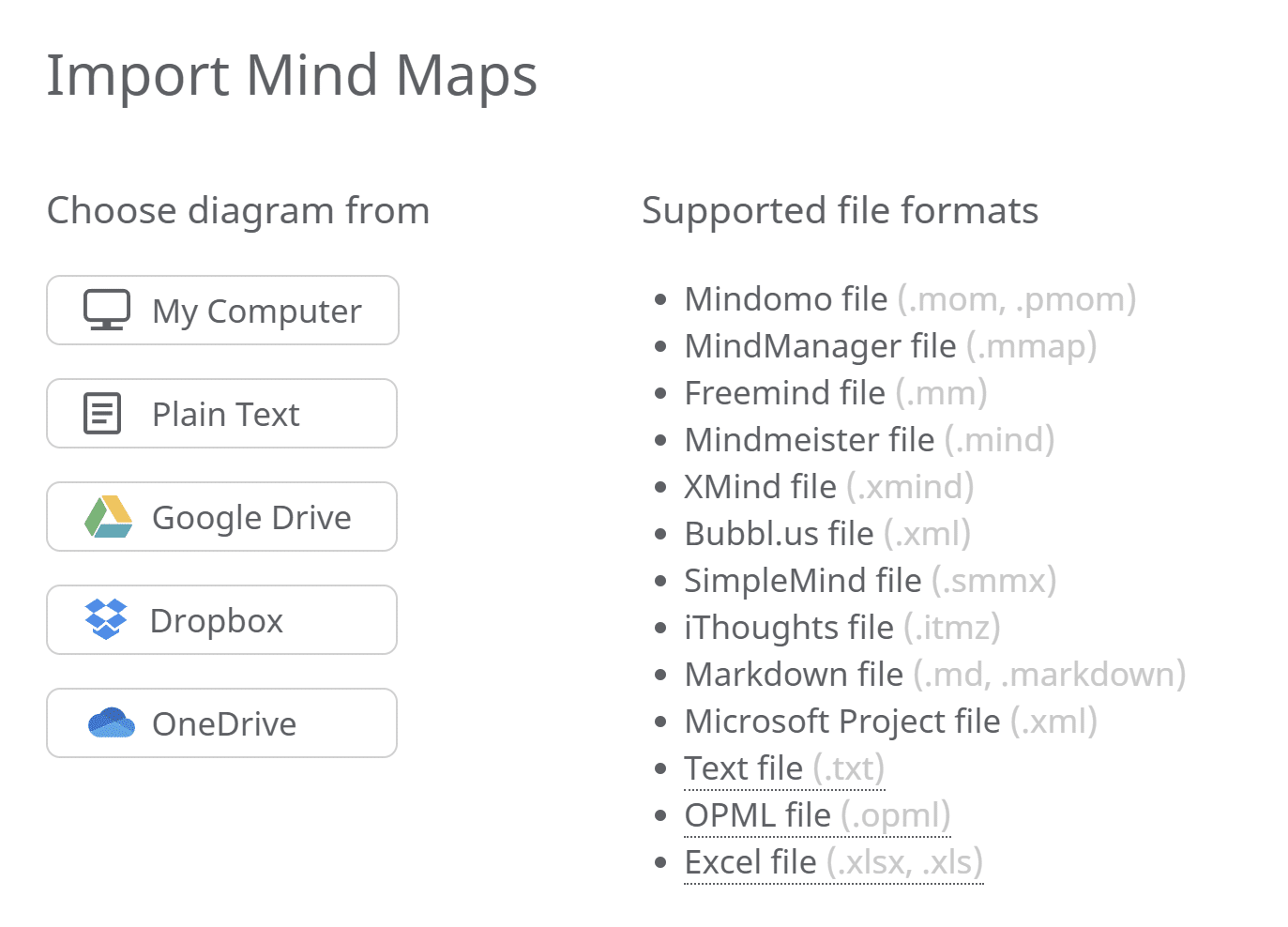 After you import, for example, plain text, Mindomo will turn it into a mind map. The default theme for these imported files has a new design:
Gantt chart improvements
For a seamless experience, the Gantt chart software will load faster than before. In addition to this improvement, we also added the options to add tasks above and below existing ones.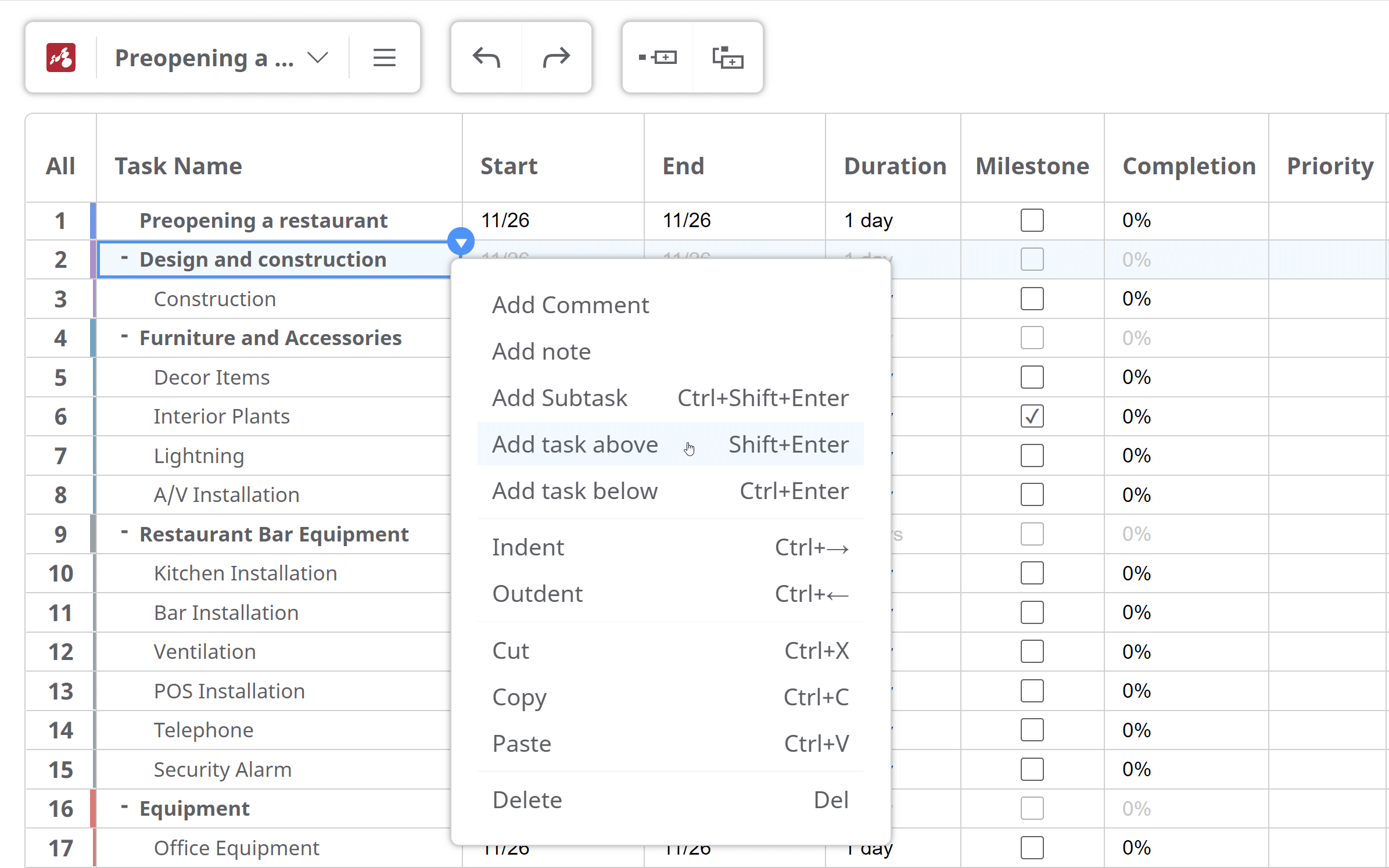 JWT cloud authentication
For a better experience while you mind map online, we improved the "Remember me" functionality and switched to JSON Web Tokens. In other words, we ensure that you remain authenticated until you manually log out. This way, you won't be automatically logged out unless you want to.
We hope you'll enjoy these new updates and benefit from them in your diagrams. As usual, we appreciate your feedback and suggestions for any future improvements. Do let us know how you feel in the Comments section below.
Keep it smart, simple, and creative!
The Mindomo Team