We continue the series of improvements and bring you three new playful topic shapes, which you will find in the context menu of each topic.
The cloud shape, useful when you feel inspired and want to mark down a great idea.
The speech bubble shape, if you feel like giving a voice to your thoughts.
The speech bubble outline shape – for whenever you have a brilliant view that needs to be shared.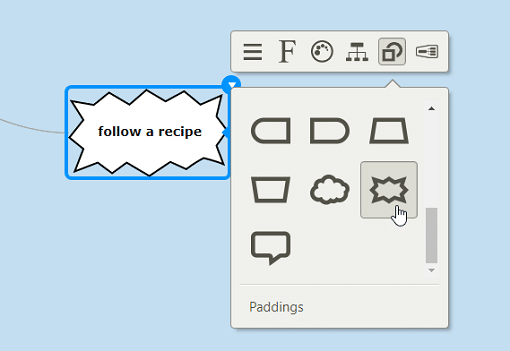 We hope you will find the new shapes entertaining and you will create enjoyable mind maps. Please give the new features a try and let us know what you think in the Comments section below.
Keep it smart, simple and creative!
The Mindomo Team