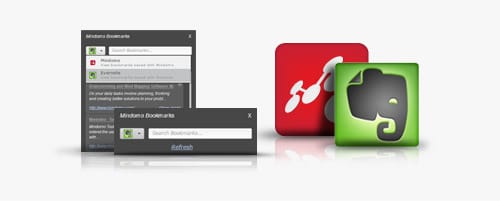 We are happy to announce you that we have successfully integrated Evernote into Mindomo!
As you may know, Evernote is one of best tools out there that you can use to remember and save webpages, images or even text.
So from now on, your clips from Evernote will be available to include in your Mindomo mind maps. This integration means time saving for users of both platforms.
Everything is prepared so you can have the best environment for brainstorming.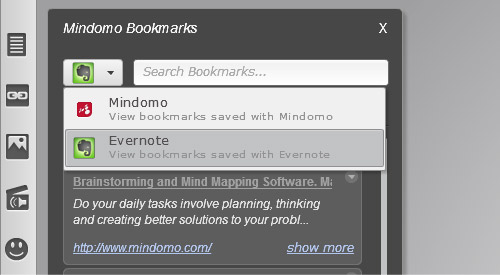 And for those that are not users of Evernote, we have just released Idea Grabber!
Idea Grabber is a simple desktop text input app which gives you the ability to send and store ideas in Mindomo.
Compatible with Windows XP, Windows 7 or Mac OSX, you can download it from our Tools section here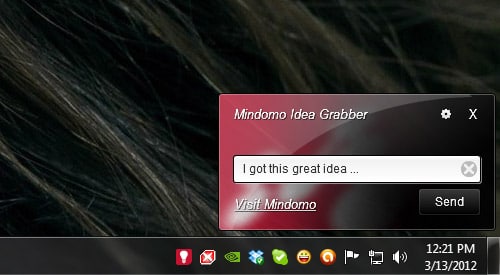 Also, we have added and improved several other features.
New features are:
– Import/Export OPML
– Export to Freemind (Freemind is a popular free application for mind mapping)
– Import from text file
– Added shortcut for inserting relationships (CTRL + R)
– To enter Edit Mode for topics you can use CTRL + E or Command + E on Mac
Improved:
– Freemind import – relationships and colors are now included into the import process.
– And other small bug fixes.