For quite some time now, we've been working extensively to improve our online and Desktop versions. You might have read about or tested some of the features, but here's a full recap of what to try, from the most recent functionality up to the earliest:
Microsoft Teams integration
Available online. Create and collaborate on mind maps, concept maps, task mind maps, Gantt charts, and outlines directly from your Microsoft Teams account.
Advanced formatting features
Variety of topic shapes: rectangle, rounded rectangle, elliptic rectangle, circle, oval, line, capsule, parallelogram, hexagon, rounded hexagon, diamond, left arrow, right arrow, and trapeze
Rainbow color scheme that makes the map connections appear in rainbow shades
Option to add an image from the Mindomo gallery or personal computer as the map's background
New connection types: straight, arc, rough, curve, elbow, rounded elbow, angle, no line
Option to customize the spacing between branches or between topics and their own borders
Option to create themes for concept maps and organigrams (custom font sizes, colors, shapes, and background colors)
Multi-branch color scheme to color the map's 

branch lines in a certain palette

Customizable connection lines (thickness, color, anchor points)
Variety of border shapes (straight line, rounded line, rectangle, rounded rectangle, wavy, etc.)
Customizable topic borders (color, thickness)
Option for the connection line color to determine the topic color
Display of the number of collapsed topics
Search across all maps
Available online. Search through all Mindomo maps, both your own and public maps created by others, to look for specific content or inspiration.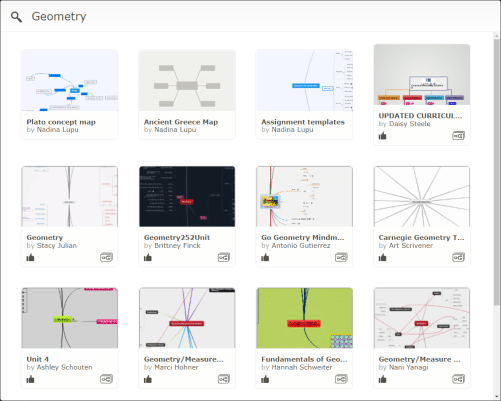 DOCX export format. Available both online and in the Desktop. Headings hierarchy up until the 4th level, notes that keep their styling, task specifications exported as tables, possibility to create a table of contents, and many more. Read more about it here.
Gantt Chart functionality. Available both online and in the Desktop. See tasks' start and due dates, how they depend on one another, and which milestones are coming up.
Spell checker available in the Desktop. Works in the following languages: English, German, Spanish, French, Italian, Russian, Norwegian, Danish, Swedish, Dutch and Portuguese. Read more about it here.
Working in multiple instances in the Desktop. Work simultaneously on multiple maps by opening them in different instances from the File List menu. See more here.
Search functionality available in the outline view for normal mind maps. Available both online and in the Desktop.
Functionality to export comments from Task Maps. Available both online and in the Desktop, see how this works here.
Theme Editor available in the Desktop. With a premium Desktop license, you can create your own map themes with custom font sizes, colors, shapes, background colors, and relationships. Read more here.
In PPTX format, new outline view is available for each presentation slide.
New Assignment templates. Available online, read more here.
.XLSX, .XLS import formats. Available both online and in the Desktop. Transfer the information from your Excel spreadsheets and turn it into mind maps, read more here.
Microsoft Project export in XML format. Available both online and in the Desktop.

Pack Map functionality & syncing of file attachments. Available in the Desktop.  See how to compress a mind map and all its attached files into a single .pmom file for further sharing. Save your local maps and all their attached files in the cloud. Read more about both functionalities here.
Please give these features a try and let us know what you think in the Comments section below.
Keep it smart, simple and, creative!
The Mindomo Team