Improving writing skills doesn't have to stop once you've earned your college or university degree.  However, college may be the best time to learn and develop your writing skills.  There are still many writing tasks and jobs within the professional world, where good writing skills are in high demand and this should be a good motivator for you to get started.  Keep in mind that writing is a creative tool, so before you start, you need to identify your writing task:
writing an essay

creating a project

analyzing a novel

creating an outline for a debate
If your writing task is to create an essay, then the following steps will be a good starting point to help you better structure your essay writing:
1. Brainstorm possible topics for your essay.  These can be simple, random ideas, you don't have to be extremely organized in your thought process.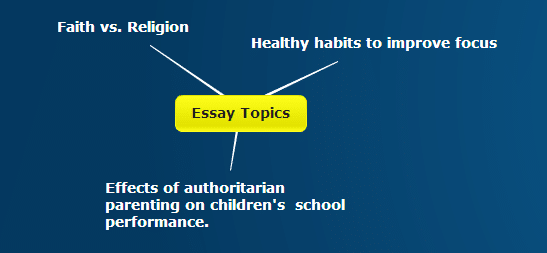 2. Create different subtopics to emphasize the main points.
Once you've chosen your essay topic, create the essay structure by adding new branches, on which you can further develop your essay ideas.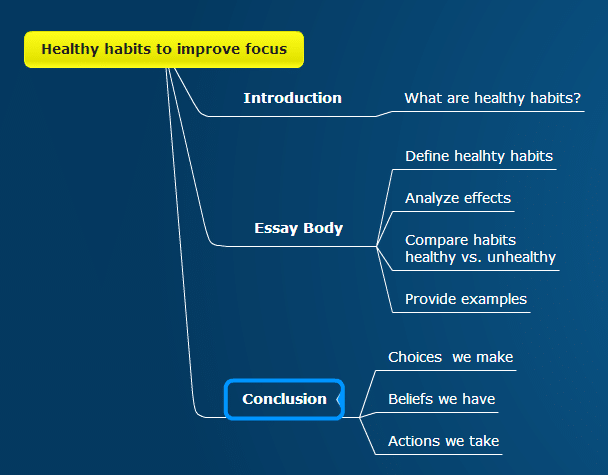 3. Rearrange ideas without losing or changing the content.
A mind map offers you the benefit of analyzing a large variety of possibilities which don't have to follow a linear model.  So, if you need to, you can play around with your ideas and rearrange the map branches until you reach the desired essay structure without changing any of the written information.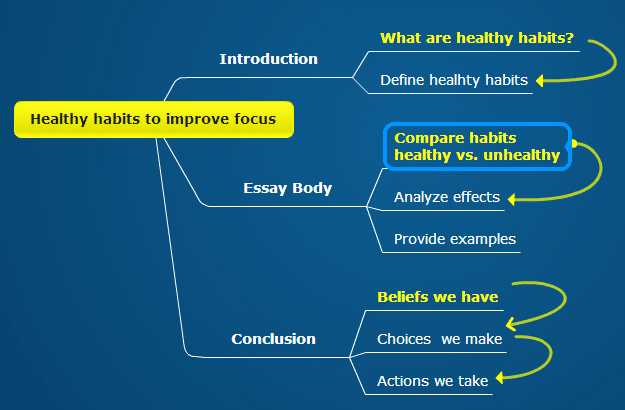 4. Gather inspiring resources to develop your essay.  Your resources can be added on the mind map as links, videos or audio recordings.  You can use those online resources as guidelines and then start working on your own so that your essay will reflect your own thinking, values and point of view.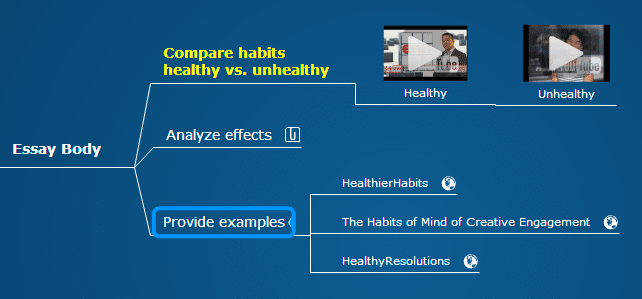 5.  Ask for feedback from other writing collaborators.
Receiving feedback on your writing can help you develop better ideas and gain a more complex perspective on the issue you are addressing. A second opinion is always better than none.

6. Add visual icons to mark the progress you've made on your essay, or let your instructor do the marking.
You may be really content with some of your essay ideas, however, you may have moments when you are not as inspired.  You can stop and come back to your idea anytime, just make sure you mark down the sections that still need improvement.  

Having the possibility to provide various alternatives for your essay ideas  on a mind map and to explore a concept to the right and to the left without being restricted by space limits represents a great writing resource and context for any writer.
A good essay structure will also ensure a great audience.  And if your essay ideas are catchy enough, both at the beginning and the end of your essay, people will be thrilled to read the details within the body of your essay message.
Stay tuned and we will share more tips on how to develop your writing skills and how to give life to your thoughts with mind mapping.
Sharing good thoughts in writing,
The Mindomo Team