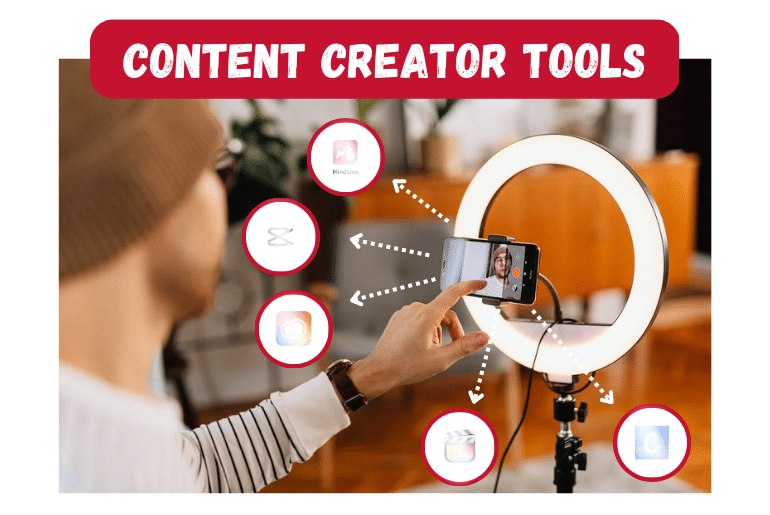 Nowadays, a content creator can cover so many types of content: here, we can talk about written content, video, audio, and visual type of content. If you're looking for a one-size-fits-all content creator tool, it doesn't exist. There are specific types of content creation tools based on your needs. However, there are also a few tools all creators need, for instance, the ones that help you organize your work, ideas, or research. Typically all these tools have free and paid versions, so you can try them out beforehand.
Always try the free version first with multiple content creation tools. There are no best content creation tools either; it's really how you use them. There are numerous visual content creation tools and digital content creation tools as well. Free content creation tools also exist, and they can be quite powerful.
Yet it also depends on the type of content creation you're going to produce, whether it's visual content or writing. A content creator typically handles a mix of visual content, video content, and copywriting. They may choose to focus on certain aspects, such as content creation on specific social media channels.
This is done via social media posts or live video content to share with the followers of the content creator. The type of content creation varies based on what type of social media channel or platform is being used.
That means a committed content creator will use several content creation tools for their role. Remember, this is different from social media managers, who handle other aspects beyond the content itself. They work to provide content ideas, do content research, and develop a content strategy.
This content research can be done via content research tools such as a search listening tool. They can also use a great tool, Google Trends, which tracks what web users are searching for. Google Trends is also a free tool and should be part of your content creation tools.
1. The best organizing and planning tools for content creators
Brainstorming and organizing ideas
Before you record your first video content or refine your audio editing skills, you'll want to have a content strategy. You need a content creation tool to help you generate ideas in one location and organize them. Such a tool is Mindomo which helps to bring your ideas into its mind-mapping software.
Mind mapping is a way to generate ideas and show relationships. It will help with the content creation journey and enable creators to get organized. Mastering mind mapping skills gives you a powerful tool and a competitive advantage. You will see your content creation process improve and have better social media results.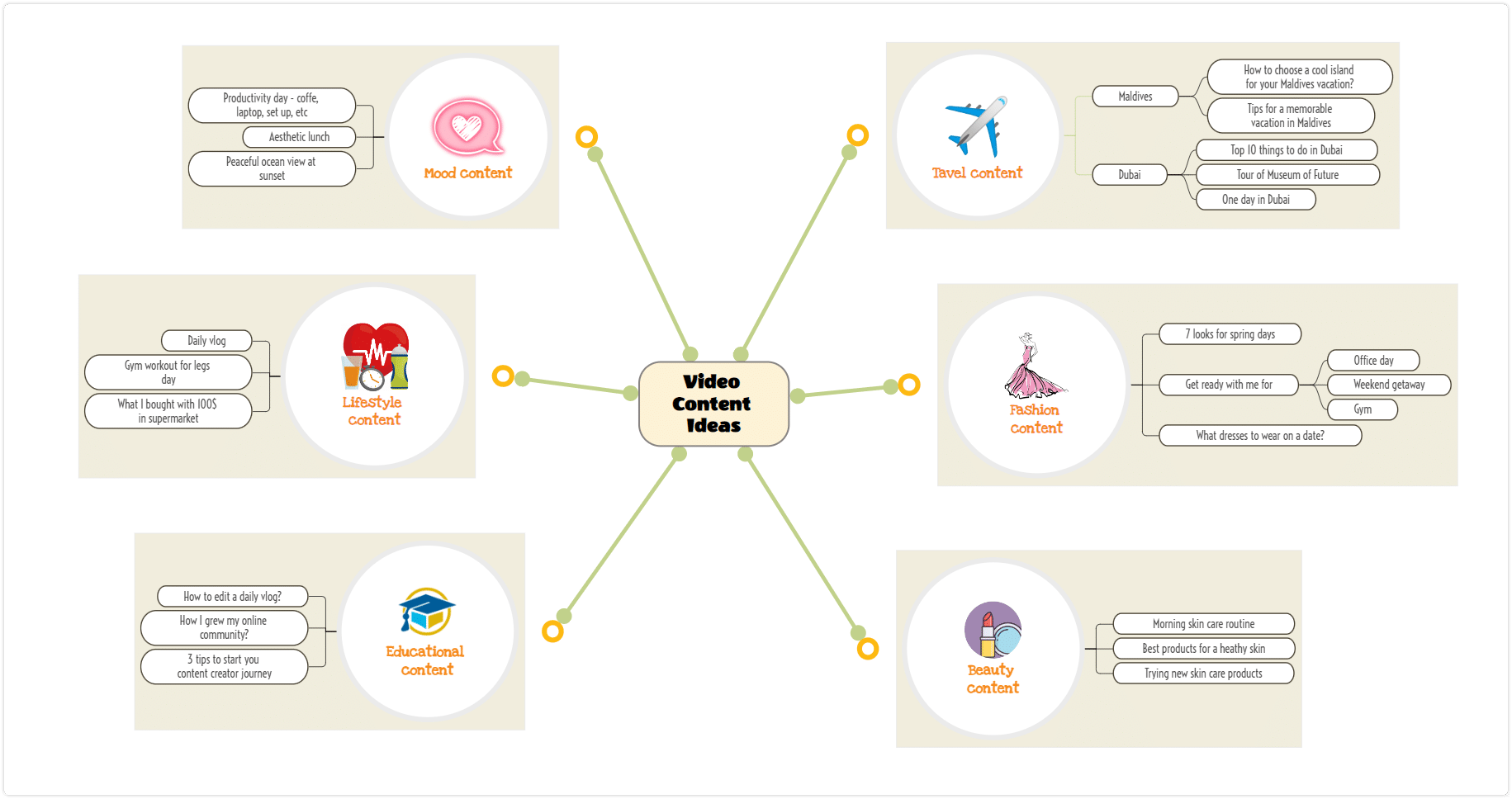 It's one of the best mind-mapping software options out there simply due to how robust it is. You can start using it as a free tool or check out one of the paid plans. Either way, it's an excellent place to start developing content. The free version itself is full of features.
Keeping yourself on track
Beyond brainstorming new ideas for content, you can use this tool on the free version to create to-do lists. You can set up each content creation task and have checkable items to know when you're truly done. Whether it's getting written content done or having the right content formats, it's all trackable.

You can even create diagrams and flow chart diagrams of what your video content should look like. This helps you gain insights into if you're capturing the content in the right way or if your process is optimized.
Instead of using a mind map task list for your scheduling needs, you can use the Instagram Feed planner template. This is a rich template to help you plan and schedule your social media posts. You can repurpose it for your overall distribution tactics when you create content. In essence, you'll be able to create a complete editorial calendar.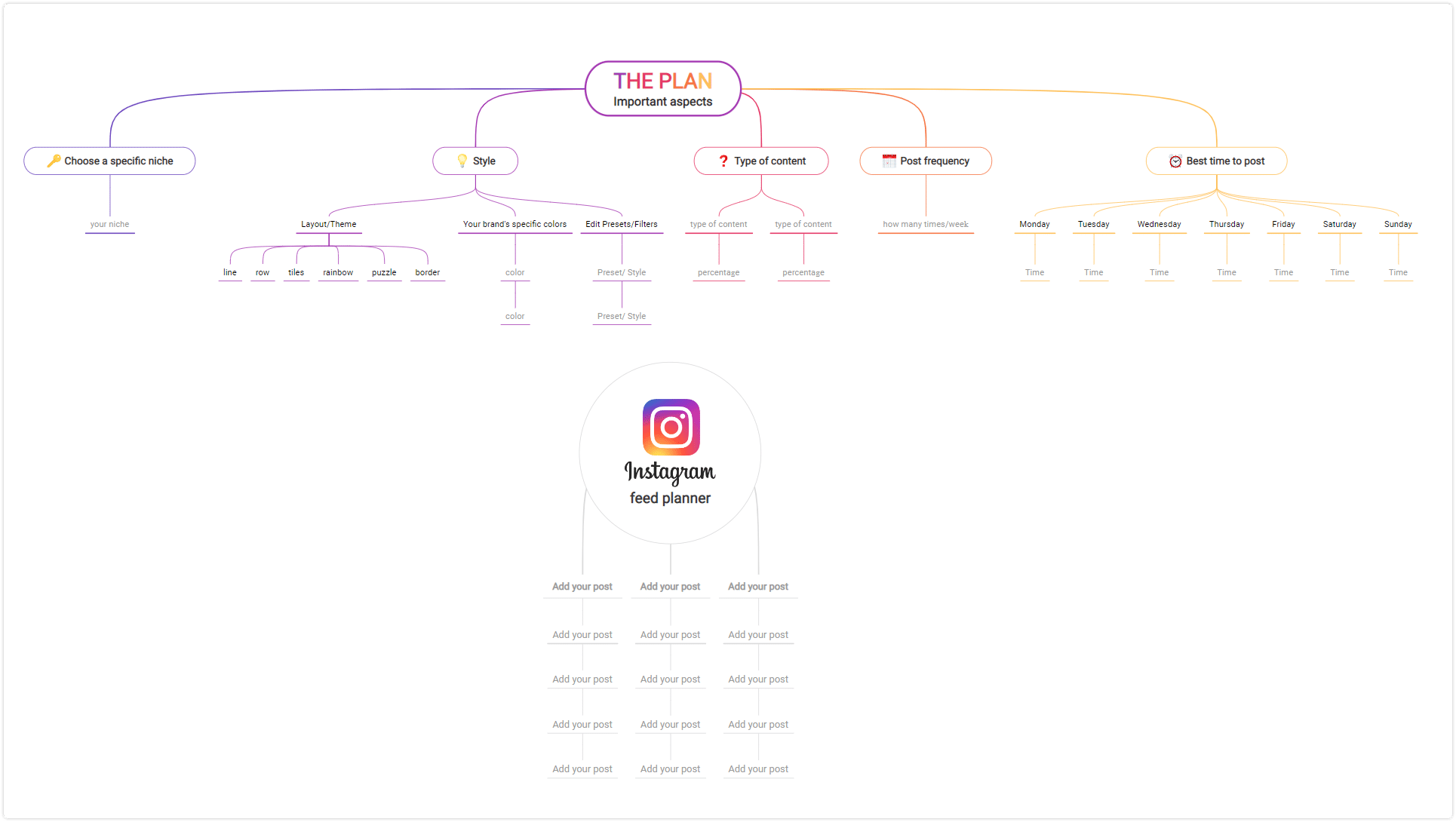 Research the competition
Creating content is not everything a creator must do. Before creating is the brainstorming part that can be included somehow in the creation process, but before that, there is another important step: the research.
Another great way of using Mindomo is to research and analyze the competition. The creator economy can be tough, so you want to see what you can do to have better-performing content. You can list and post successful content from competitors and see how to tailor your digital content, and also get some inspiration. Make sure to check competitors' social media platforms and also make keyword research and work on SEO.
How should you use the tool for that? Simply create a diagram to make the research you need before you develop content: you can write notes about other competitors, keep statistics of their growth, etc.
2. Video content creation tools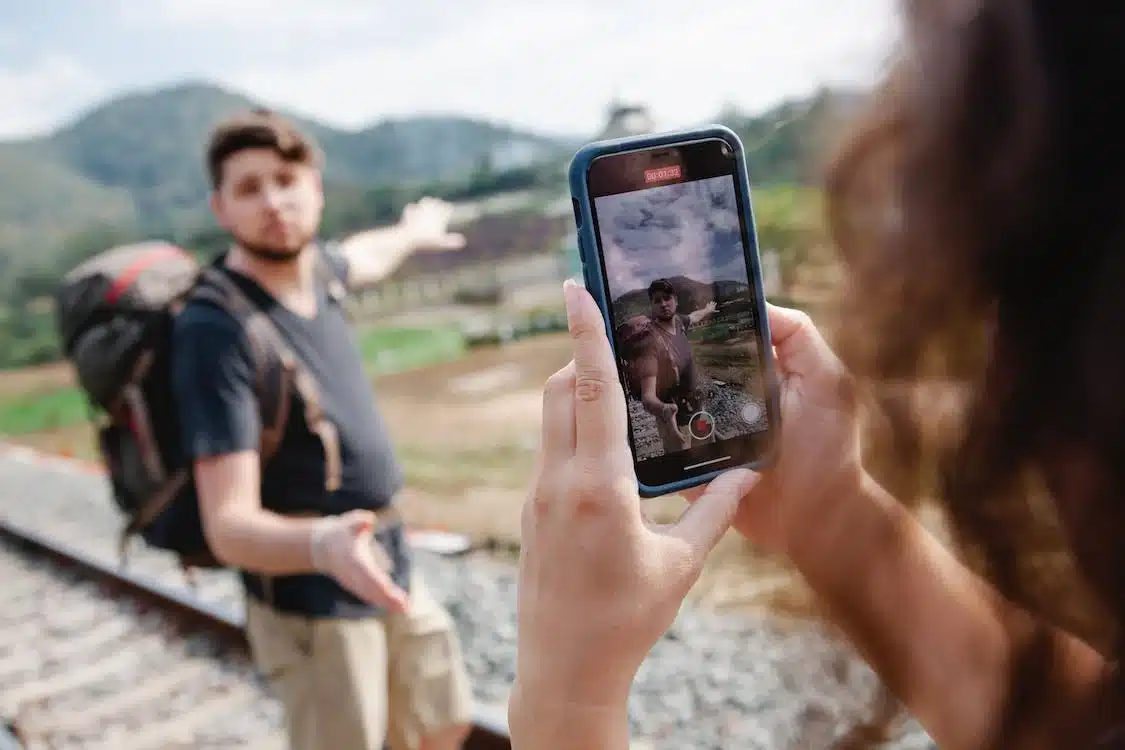 Content marketing continues to shift more toward video creation. While written content and long-form content helps with being found by web users, video content keeps them there. Many high-end smartphones are excellent places to start capturing video, but you'll want professional video editing tools. Smartphone editing software may have limited features, hindering your visual content creation.
Mobile option (best for starting out on social media)
You can start with editing on your smartphone, such as using tools like CapCut. Eventually, you'll want to move on to higher-end software. Again remember that free content creation tools are the best place to start.
Professional option
One of the leading brands in video editing software is Adobe, which comes with a suite of tools to help you. These tools have a basic plan to get you started. As you get more advanced, you can go all the way up to enterprise pricing as you need it.
A good place to start is Adobe Premiere which helps with the actual editing of the video and audio. After that, you'll want to look at using Adobe After Effects to help give your video creation that extra push.
Another excellent option is using Final Cut Pro for all those Apple / Mac users. This is one of the industry standards for video editing. It comes with a slew of features and can export to a wide variety of video formats.
3. Content creator tools for photo editing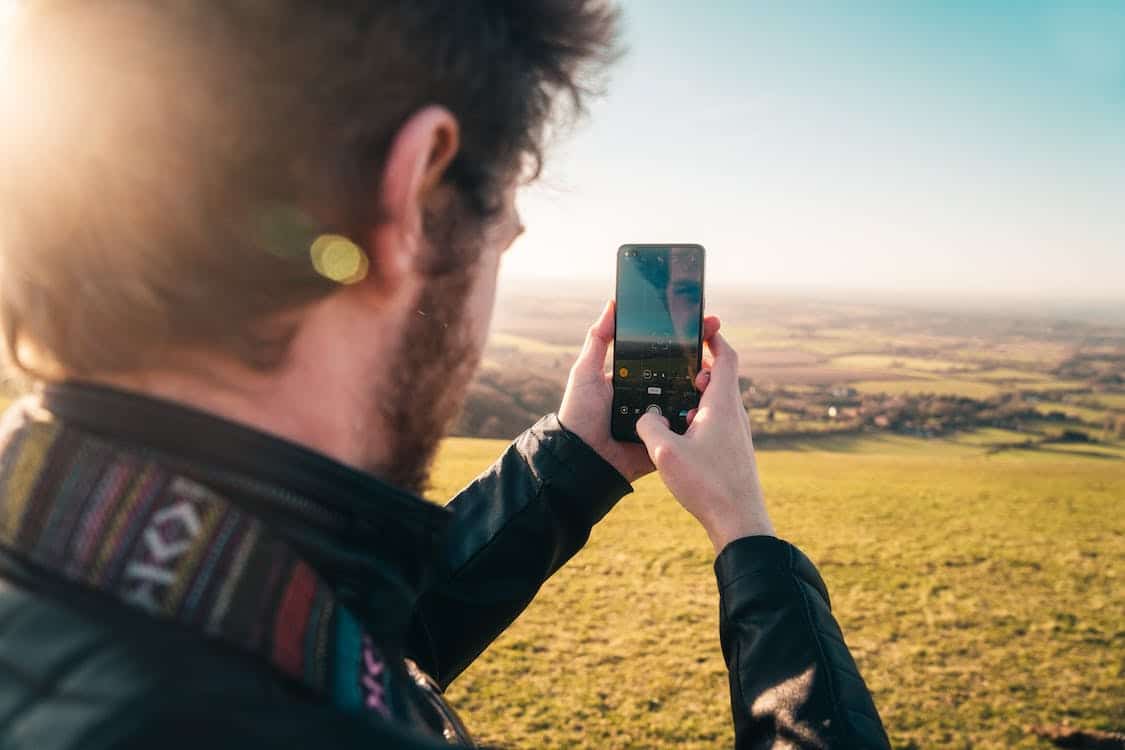 The first step in creating visual content is to take high quality images. The second step refferes to the editing process. Going beyond adding a simple filter after you take a photo, you'll want to research some graphic design tools. Adobe comes into the room again with its Photoshop tool, which can be combined with its other Adobe products. It is the premier option in the visual editing world.
Other alternatives that can be used are Lightroom and Snapseed, which may be easier for beginners. You may want to start with simple tools initially to not feel overwhelmed. You want to feel comfortable with any content creation tool, as you'll often use it for social media.
Yet it also may be best to work with a professional designer regarding photo editing software. They can work expediently and generate the necessary content for you when you need it. This will free up time for you to learn other content creation tools or work on the overall content strategy. Also, a professional will let you know when it's time to move away from the free version of content creation tools.
Work in collaboration
What makes these tools work so well is how easy the collaboration is, especially with Mindomo. The blend of tools above will be your content creation toolkit. Collaboration helps with getting the work done in an organized fashion and easily shares it with key users. Eventually, you'll find your mix of favorite content creation tools for social media and other channels.
Keep it smart, simple, and creative!
The Mindomo Team