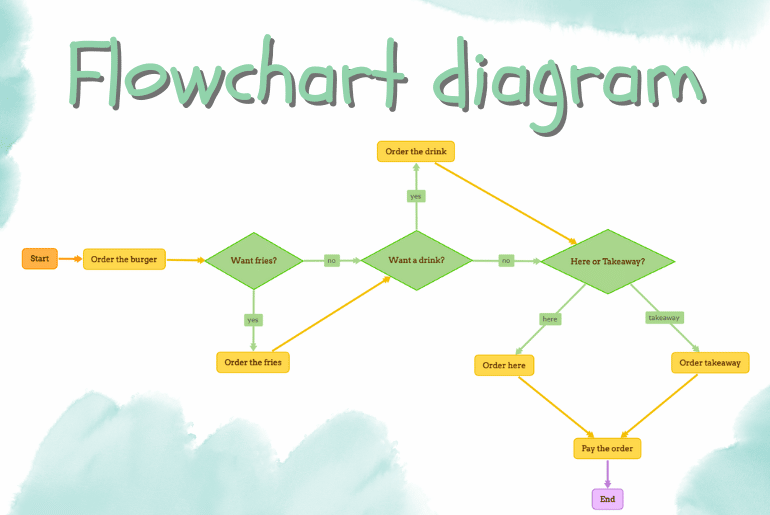 There are many types of process map tools and strategies out there. A Flowchart diagram (also called logic chart)is one of the best visual ways out there. Yet why does it seem that people are often stumped when it comes to creating flowcharts?
Maybe it appears too difficult at first glance, and the flowchart maker isn't intuitive enough. It can also be a lack of understanding of the types of flowcharts that are out there. You may think that a process flow diagram or creating flowcharts is not necessary for your department.
Yet we are here to say that many departments and persons can benefit from flow charts. It just takes a degree of understanding and practice but eventually will help to map any steps in a process.
What is a flowchart all about?
We can thank Frank and Lillian Gilbreth for building out the foundations of project management. They also helped with understanding the necessity of a flow in business processes and operations. The best part, this started over a hundred years ago! They helped with the foundation of what a modern-day flow process chart would look like.
First, let's take a quick look at a process flowchart and what it entails. Using flow charts as a visual representation of a process or project helps paint a clearer picture. Showing where the inputting and outputting need to go will help to organize your thoughts in the process. It will help to build a complete business mind map, and you will quickly see where the process issues are.
If you can't articulate the business process in a process flowchart visually, then that process needs improvement. Any visualizing tool should easily show all the steps in a process clearly, and that's why using a tool is important.
Keep in mind that there is a type of diagram for any situation, and it's best to just start designing.
Flowcharts for existing operational business processes
It begins with a starting point for a business process. Then you visually build out the actions, decisions, and follow-up actions. After every scenario for a business process is completed, that's known as a process map.
Using the correct type of diagram tool that can combine different departments and cross-department flows is critical. This flow process chart helps decision management areas to aid in navigating operational efficiencies.
Example of the product shipping process

Flowchart Diagram software for use in new tech initiatives
Process flow diagram software is excellent for those that need to do project management or product development. Project management has so many moving pieces, from timelines to budgets to the project itself. Mapping out the flow of the project, as well as the initiative, shows clear indications of what success looks like.
New computer programs and app development benefit greatly from diagram tools such as a flowchart maker. Moreover, there are tools that allow you to create multiple types of diagrams, from mind maps, and concept maps to timelines, outlines, or Gantt charts. This helps to map out the user experience with all the inputting and outputting that the program is supposed to do. Designing it in diagram software helps save costs down the line, which we'll talk about later.
The following is an example of how you can manage an entire project from a diagramming tool (using a mind map for the general organization of the project, and then creating specific flowcharts for specific procedures):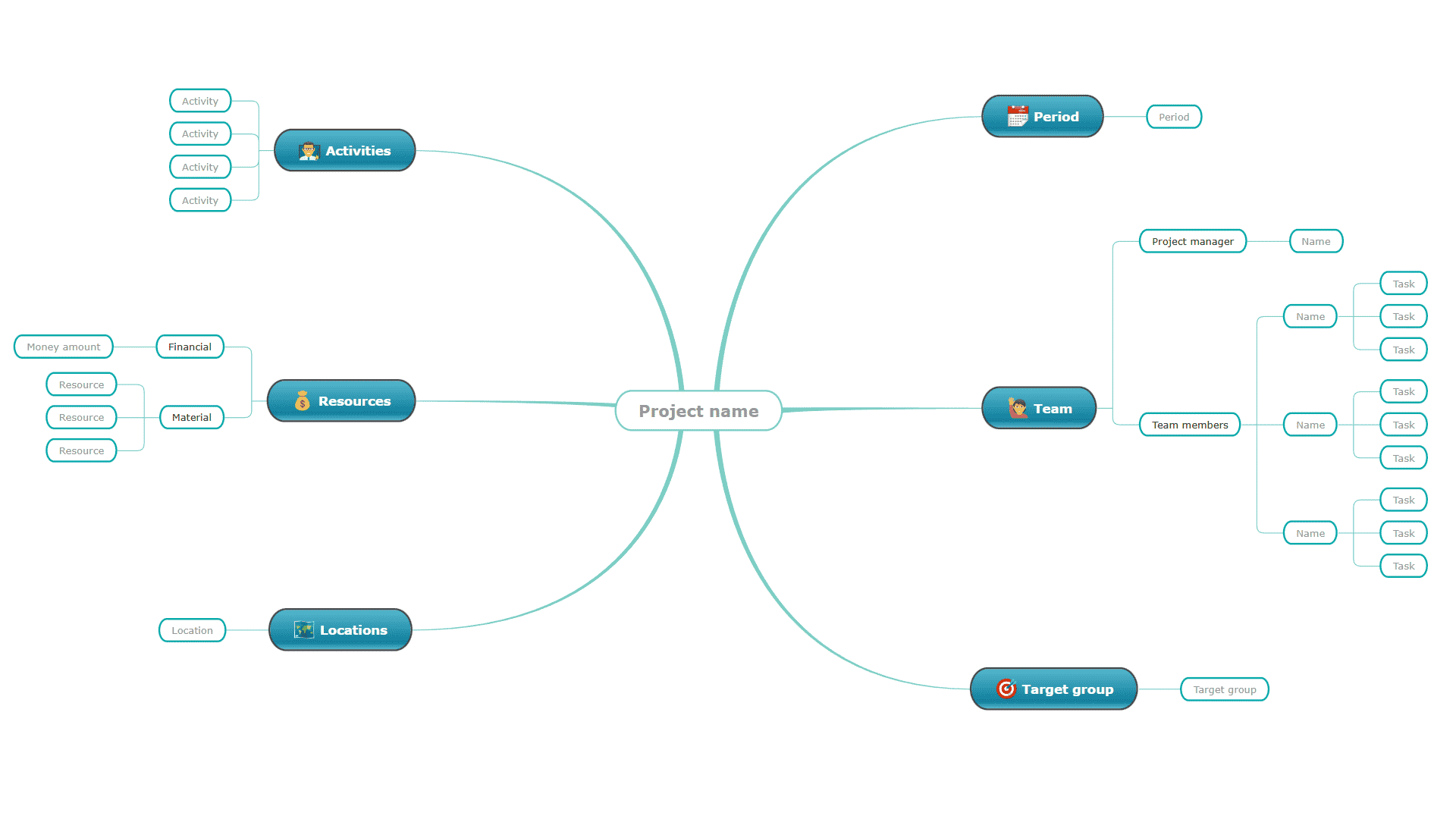 Industrial engineers can really use a flowchart diagram
Process flows work especially well in an industrial setting. Where a mistake in the steps in a process can lead to accidents and costs, a diagram tool can help. Industrial engineers can map out their production flows and show where critical pain points are.
You can also use common flow charts and diagram software in this situation. It's all about finding the right flowchart template that's relevant to the industrial process flow.
Flowcharts for startups
Startups need to take the time to think through their flows due to deadlines and minimal resources. A diagram tool can map out priorities and processes like a checklist. Then it can be reviewed periodically to see if there have been any major pivots or choke points to eliminate.
Either way, visual representations of business processes and product roadmaps will help provide a competitive edge. In fact, a startup may even benefit the most due to the need to brainstorm and adapt constantly.
Isn't flowchart diagram software expensive?
In reality, a flowchart maker saves money in many cases. There are even options with many providers, such as ourselves that are free to start. A process flow diagram and flow charts are all part of the design phase of any initiative. The more time that's spent in the design phase, the more effective resources are.
Any project management professional will spend ample time in this phase to ensure that all stakeholders are on the right page. It's easy to switch the steps in a process when you're still writing them down. However, it requires resource expenditure mid-project or mid-development to switch out the process and also more time.
There are one-time payment options or subscription options that are available to meet your company's demands. The free features provided will help with the essential visual representation you're looking for with it. It will also help to learn how best to use diagram software for uninitiated users.
The process software isn't difficult to learn
Any diagram tool day one may look daunting. Yet it's really a great way to get that cluttered mind and process operation down right the first time. Unfortunately, there are also so many tools out there that can make things overwhelming. Maybe there are too many types of flowcharts or flowchart templates, or the diagram tool seems unintuitive. We realized that when it came to the design of Mindomo.
We took a minimalist approach to ensure that a clear flow process chart can be made and used by the business. Unfortunately, too many tools out there overcomplicate instead of helping and supporting businesses. Our paid options come with a flowchart template library for those who want to step up their flowchart usage. This can help to jump-start the usage in case you are unaware of how to start with a blank page and help with visualization.
Either way, flow charts will remain an integral part of any successful business from startup to established. Feel free to reach out and let us know about any comments or questions you may have. We value the importance of flow charts, and business process flows as an integral part of healthy operations.
Keep it smart, simple, and creative!
The Mindomo Team