What other best way to prove that your requests matter than making them happen?
Improved notes
A large amount of your requests was about improving our Notes feature in normal mind maps, task mind maps and task outlines. Notes are important because they let you add larger bodies of information without losing the map's overview feel. So, are you wondering how we made Notes better? We added a few more editing formats like insert code block and adding quotes.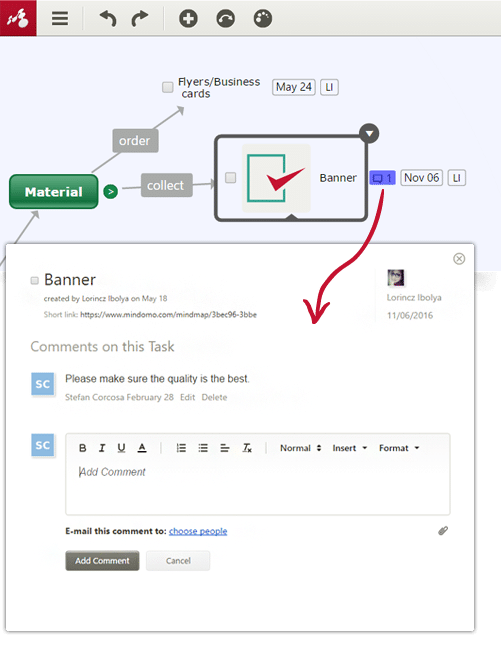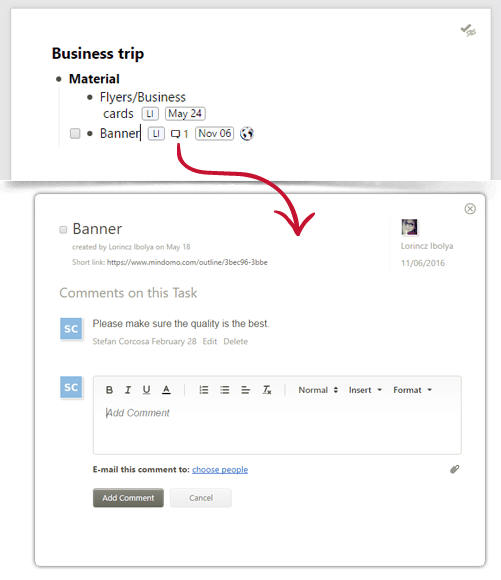 Not that impressed yet? There's more on our list:

Inserting mathematical formulas
Are you a Maths teacher or student that wants to insert complex mathematical formulas in Mindomo but don't know how? All you need to do is open a Note or start a new Comment, go to 'Insert Formula', paste any of the LaTeX codes (currently, this is the only syntax available ) and click on 'Save'. We will transcribe the codes into mathematical formulas.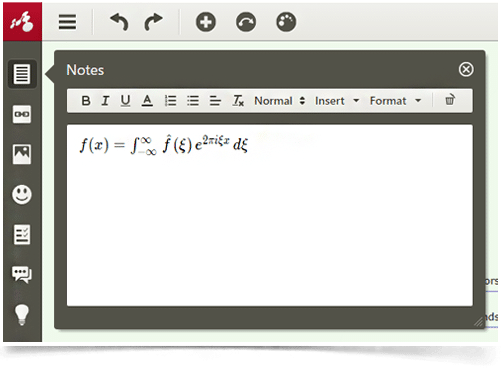 Direct links and videos
Gather all resources in the same place and connect the information to its source simply by selecting a text and inserting a direct link. How will this help you? It saves your precious time. The same thing works for inserting videos.
Also, adding content from anywhere on the internet is now straightforward: simply copy and paste the information in Mindomo and all related pictures and videos will be copied too.
Hopefully, these additions will help you keep your maps compact, with all the necessary information at hand.
Multiple selection in Outlines and Task outlines
Still focusing on practical and time-saving solutions, we improved our Outlines and Task outlines by adding a very popular feature: multiple selection. You can now copy or delete content from your outlines, more rows at a time.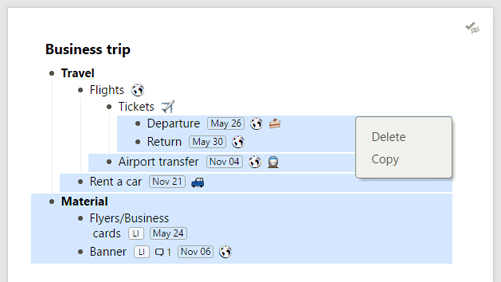 Multilingual Desktop Application
Thanks to all of you who are making our community grow from one year to another, we took the time to translate our Desktop application into more languages. From now on, you can use Mindomo's offline version in English, Deutsch, Español, Français, Italiano, Русский, 日本語 ,中文 ,Norsk ,Dansk,Svenska ,Suomi ,Nederlands ,Português, Magyar, Euskara.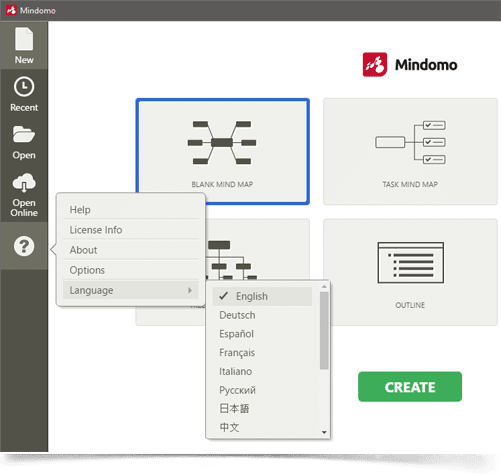 We're looking forward to your feedback and questions in the comments below.
Keep it smart, simple, and creative!
The Mindomo Team