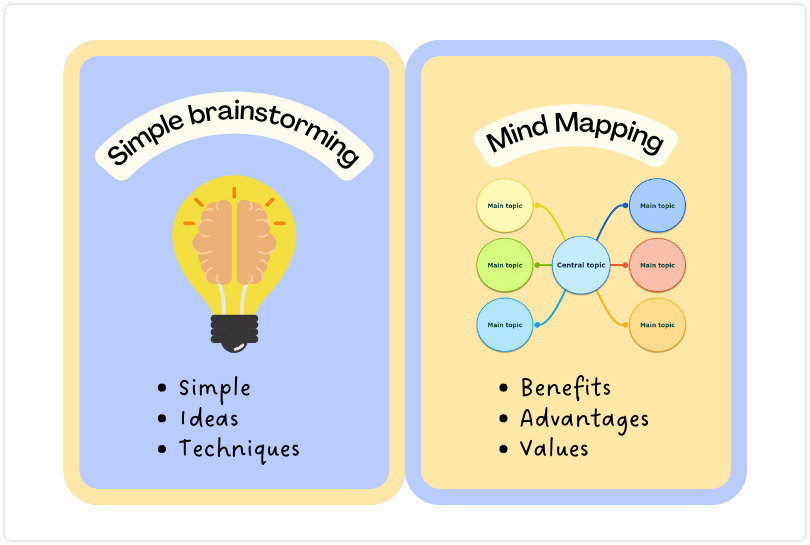 What's the best way to find an effective solution to a problem? While there's not one concrete answer, there are processes and techniques that can help. Brainstorming is one of the quickest and easiest ways to generate new ideas. You've probably seen a classic brainstorming tool like sticky notes or a whiteboard at school or work. Brainstorming sessions are usually a group problem-solving method where members share thoughts and ideas to solve a problem.
Are you thinking of a new name for a small business, planning an event, or facing an unexpected work crisis? No matter what life throws at you, brainstorming is a tool that can help you organize your thoughts. Everyone, from business professionals and project management teams to students, can benefit from brainstorming. Mind maps are an excellent tool for more effective brainstorming. Ditch the traditional pen and paper for a more modern brainstorming diagram.
Good To Know: Brainstorming isn't exclusively a group activity. Solo brainstorming sessions are also a great idea!
Why is Brainstorming Important?
Brainstorming is an open source to collaborate in real-time to discuss and spawn ideas to solve problems or to create something new. Brainstorming sessions boost productivity and creativity. Whether you're sharing a great idea with colleagues or working on an individual project, using a brainstorming tool can help with:
Creative, free-thinking
Open, ongoing collaboration
Problem-solving
Organizing ideas
Encouraging out-of-the-box thinking
Why Use Mind Mapping as a Brainstorming Tool
Mind maps are the best brainstorming tool out there. You can share collected ideas on an organized platform instead of sticky notes. Google documents even have basic drawing tools you can use to make a mind map. But, remember, mind mapping isn't just useful for brainstorming. The Effectiveness of Mind Mapping spans several domains, including information retention and concept learning.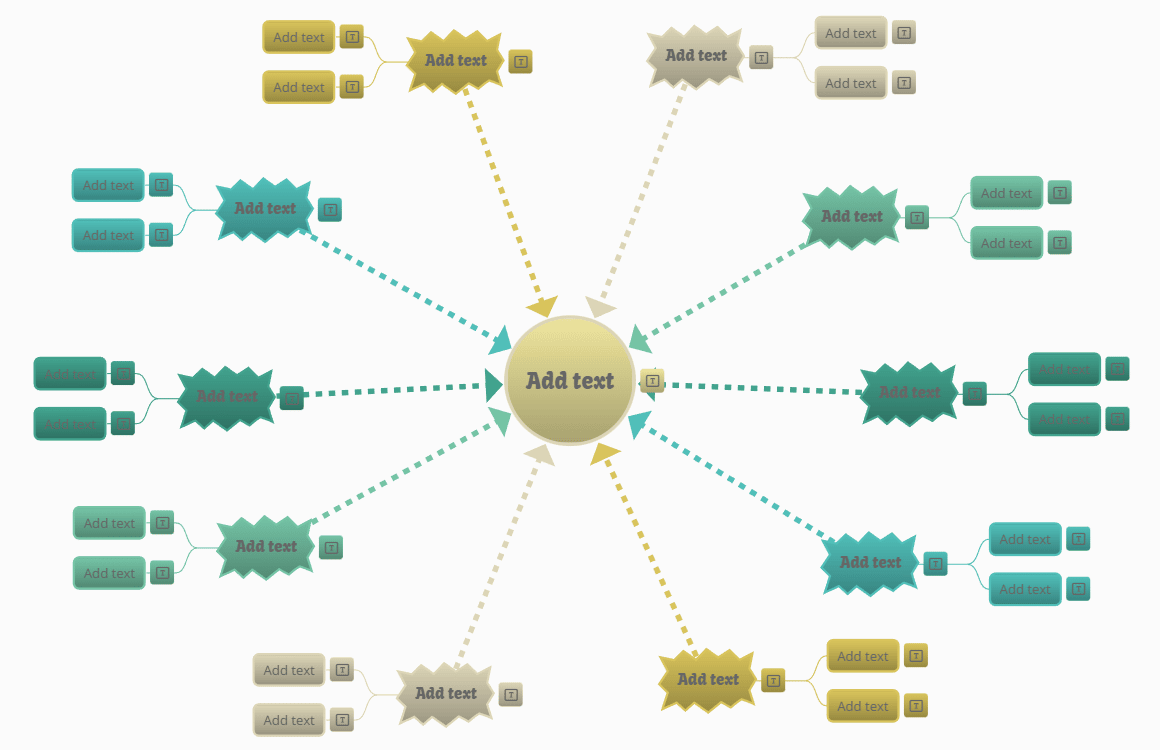 3 Benefits of Mind Mapping for Brainstorming
More people are using mind maps to collaborate in real-time, from project management units to teachers. Here's how this extraordinary brain-busting technique can help during your next brainstorming session.
1. Foster Creativity
Creative blocks can be stifling. But it happens to most of us. Mind maps can help broaden your thinking and explore limitless possibilities rather than focusing on a single detail. How? Mind maps are a visual thinking tool. Visual stimuli can help your brain process information faster and create more creative associations between your thoughts.
Mind mapping tools are a great way to get your imagination rolling. Capture your ideas by adding branches to the mind map, so nothing gets forgotten.
2. Better Collaboration
Mind maps allow users to transfer their ideas. These visual collaboration tools make it easy for group members to see everyone's ideas and add their own to the map. Usually, seeing the map take form sparks new opinions and boosts teamwork.
Another cool feature about this technique is that teams don't have to be in the same room – or country! Virtual brainstorming on a collaboration platform can help teams generate new ideas and potential solutions, no matter where they are. You can share your mind maps at the touch of a button.
3. Structure Information
Storing and structuring vast amounts of details is especially useful during group brainstorming. The basic functionalities of mind maps show hierarchy to give the "big picture" while also showcasing relationships between collected ideas. These features make it easy to present complex information and solve problems.
Is There a Problem With Traditional Brainstorms?
Project management teams have been using standard brainstorming methods for decades. However, these in-person meetings don't always end with the next great idea. Online collaboration tools and management software enable teams to host virtual brainstorming meetings without having to interact physically with each other.
For some, the distance is more than a convenience. Social anxiety can play a big role in traditional in-person brainstorming. Social anxiety becomes less of a problem when team members can share their ideas facing a laptop screen instead of coworkers or managers.
How to Use Mind Mapping Tools for Brainstorming
Mind mapping is a way to visually organize information around a central topic with linked related points. Collaborate in real-time with Mindomo. An online mind map gives you more flexibility than a notebook page or a sticky note. With Mindomo, you can create a free mind map focusing on any topic you can imagine.
Here are some steps to ensure you get the most out of your next collective brainstorming session.
Step 1: Add your brainstorm's subject, problem, or goal in the center. Then, come up with as many branches as possible. Get inspiration for your mind map from social media or think of creative ideas. Sharing your thoughts can help inspire others to follow suit.
Step 2: Share your mind maps with the people on your team. You can download your map and share it as a Google document, email, or secure link. You can do mind map brainstorming in real-time or pass along the map in an email thread.
Step 3: Review everyone's input. Most online mind maps have basic functionalities that you can use to group related ideas and use colors to highlight the best ones.
Brainstorming templates
Mindomo offers a wide variety of templates specially created for brainstorming, a lot of empty diagrams, and you can also create a brainstorming diagram from scratch starting from a blank mind map.
If you prefer to use a mind map template for your brainstorming session, you can choose from the following ones:
➤ What's in your head template
➤ Red clouds mind map
➤ Rain-storming template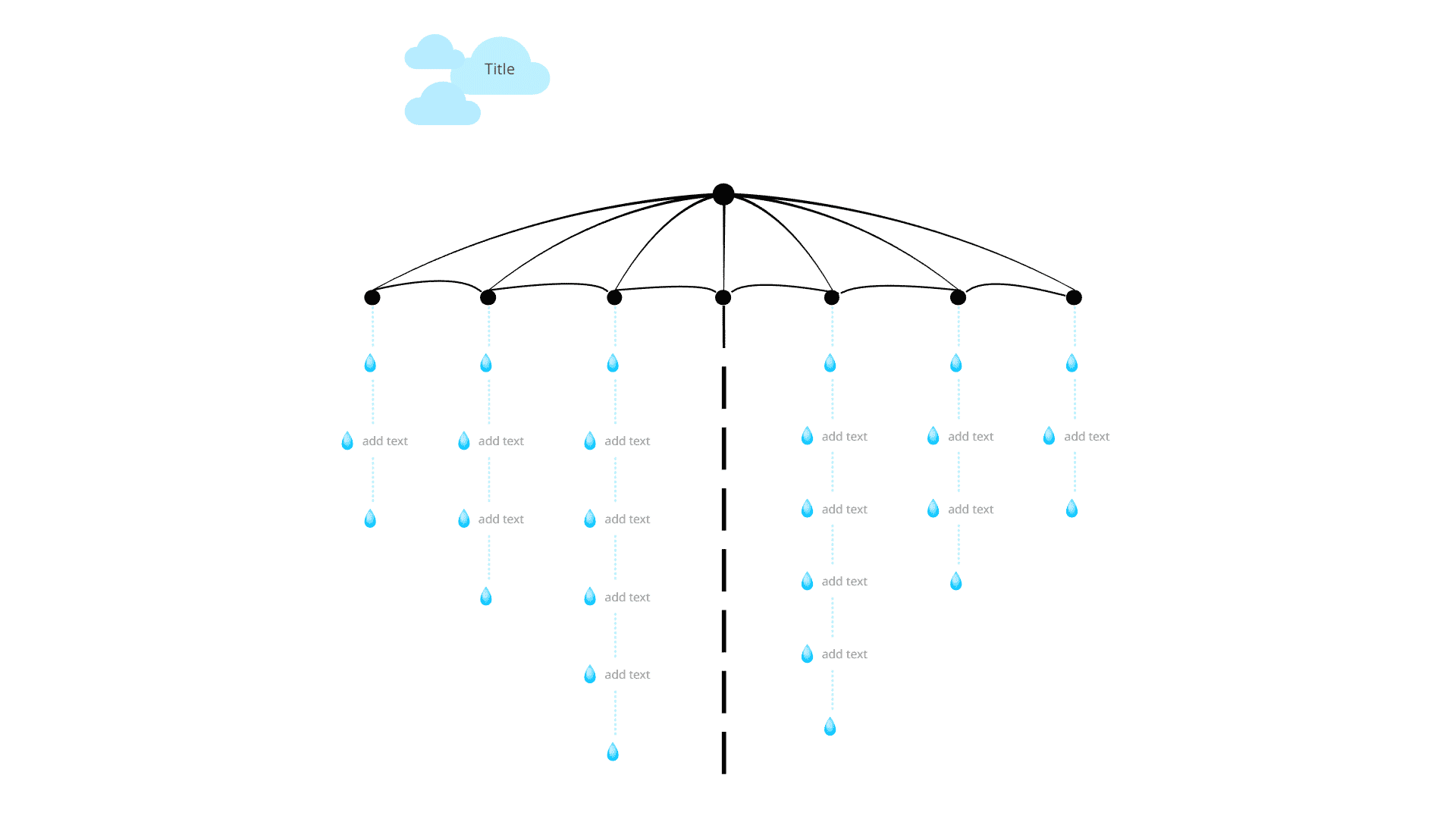 ➤ Brainstorming toolbox mind map template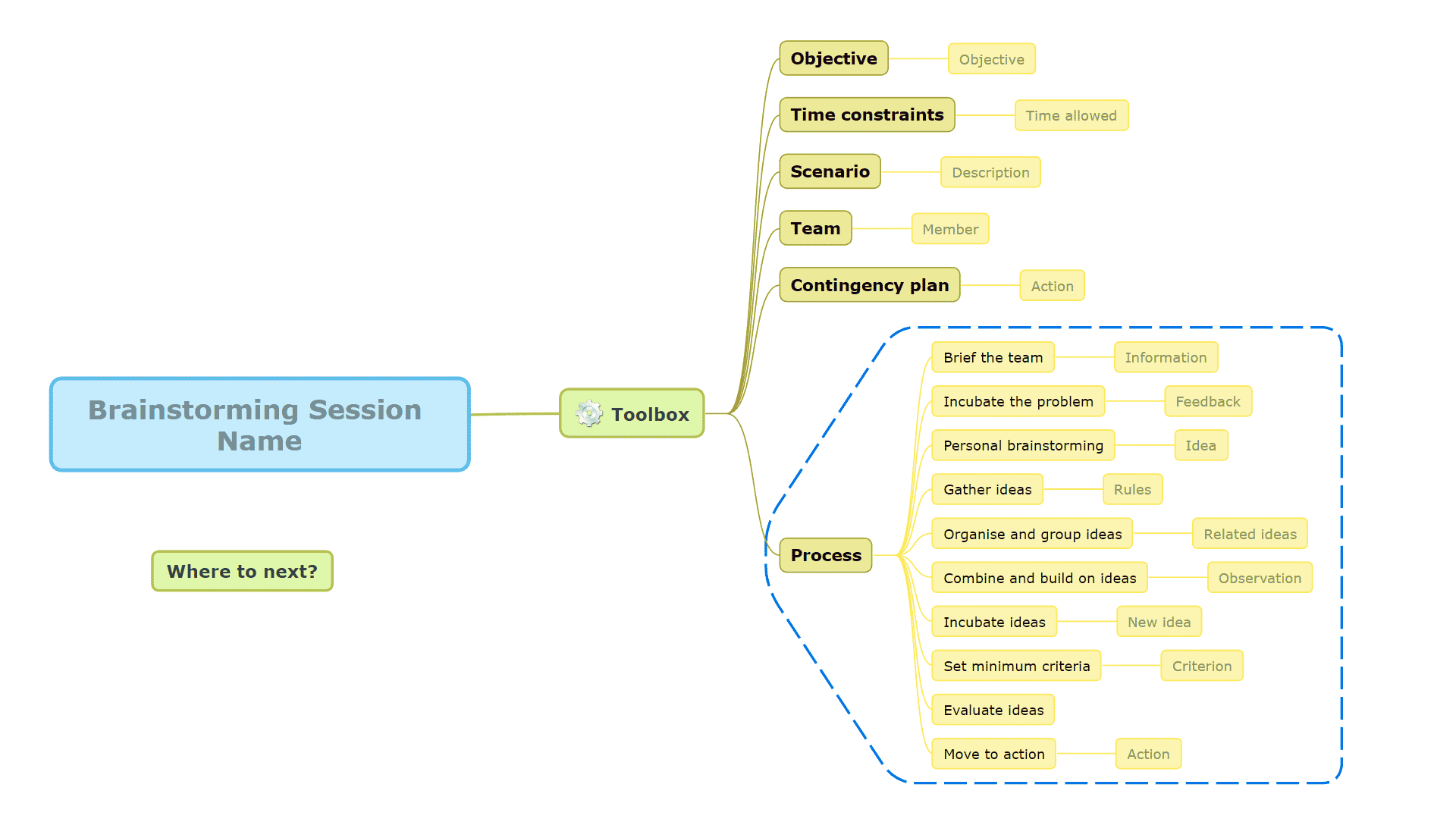 ➤ Pyramid mind map for brainstorming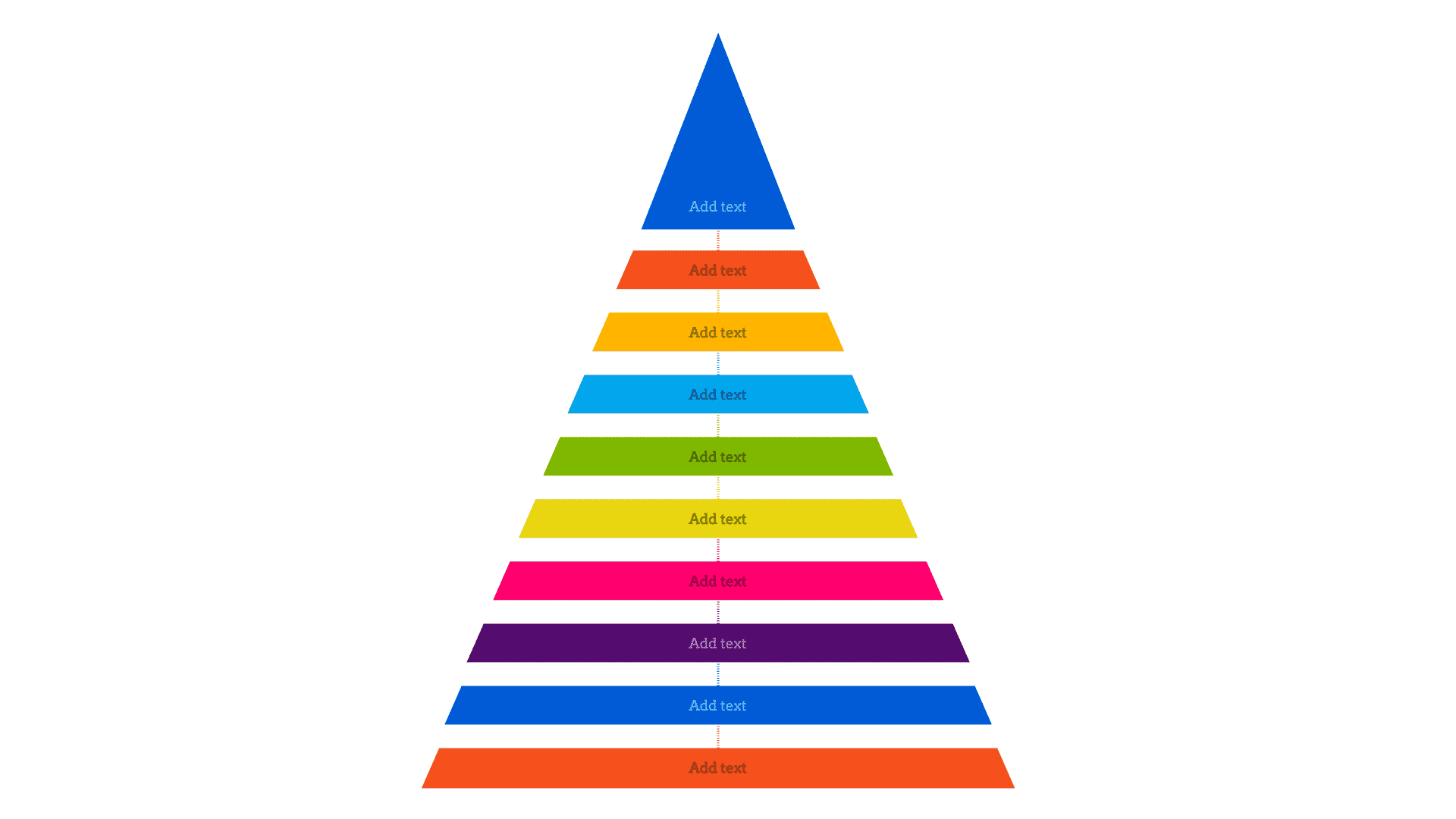 ➤ Stardust diagram template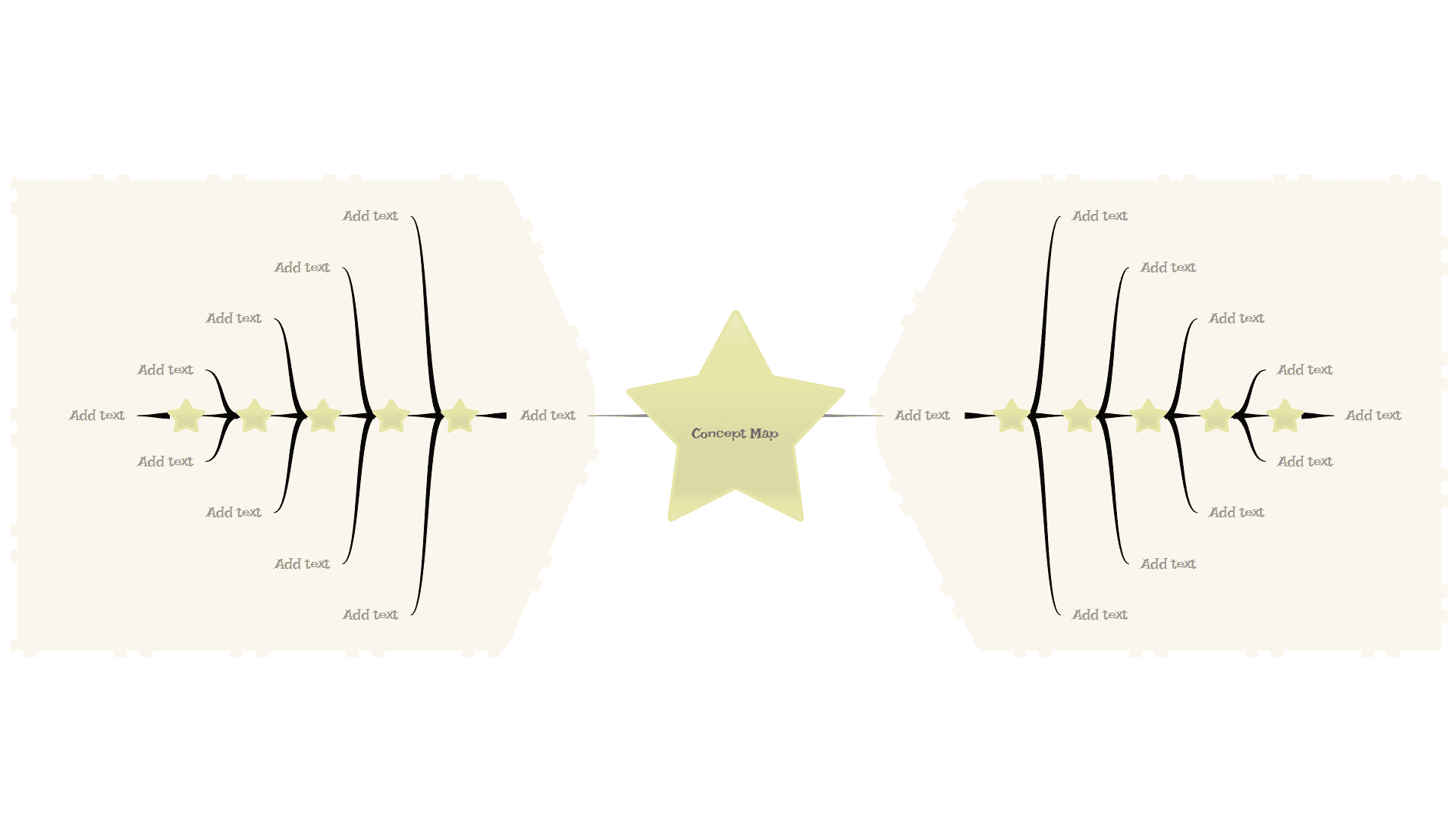 ➤ Baloon Brainstorming template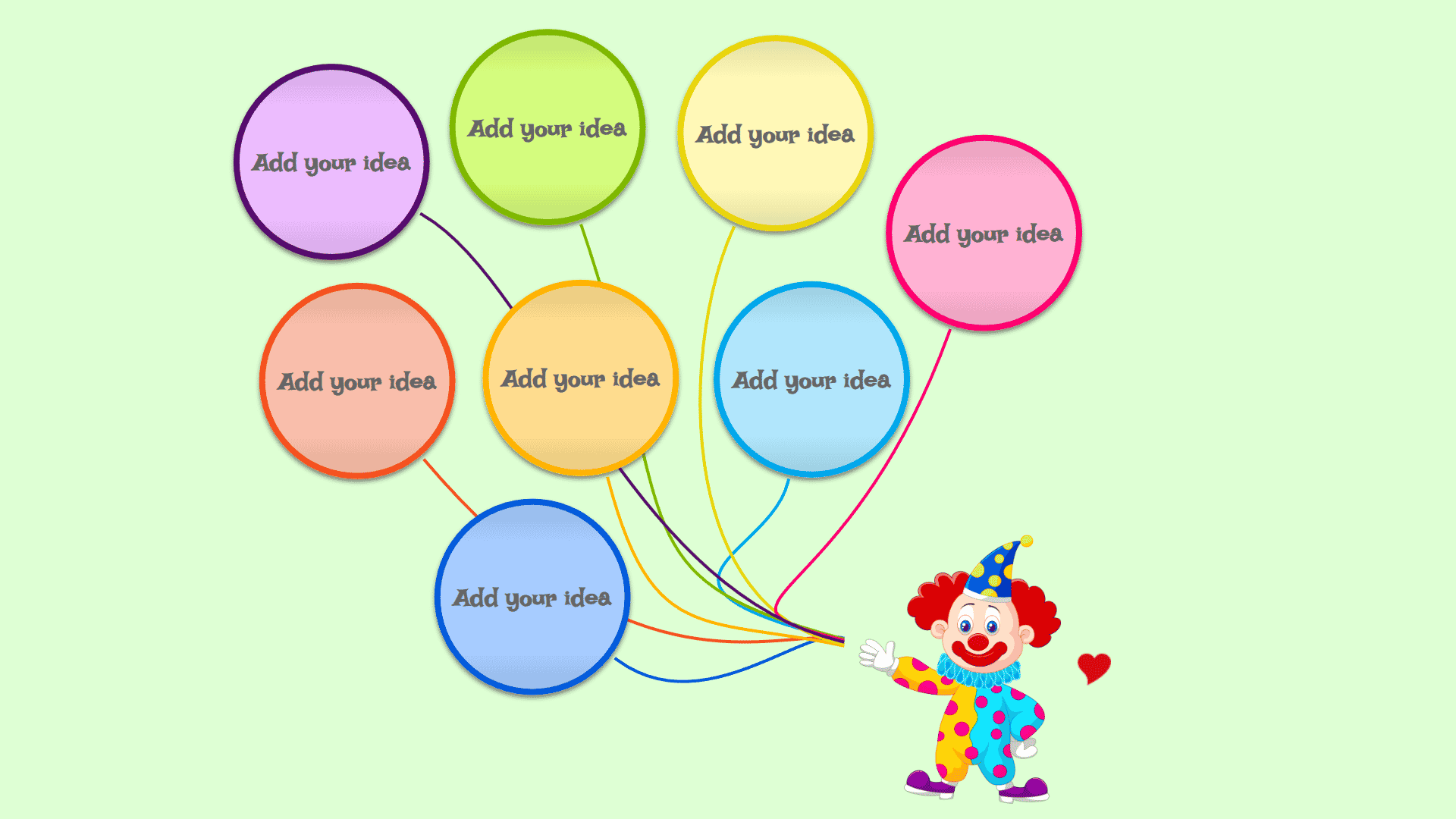 Final Thoughts
Mind mapping is one of the most useful brainstorming tools to generate ideas and get your creative juices flowing. While brainstorming should be a free-style activity, there are a few tips you can use to enhance the collaboration platform experience.
◼ Don't Criticize: Never judge ideas. Brainstorming with a mind map is all about creative freedom.
◼ Embrace Quirky Ideas: Sometimes, the most unusual and outrageous ideas are the best! Welcome ideas in all shapes and sizes during your next brainstorm.
◼ Collaborate: The goal of brainstorming is to come together as a unit to solve a problem. Participants should build on each other's ideas.
Keep it smart, simple, and creative!
The Mindomo Team