It's our pleasure to inform you that we have finally released Mindomo for iPad and Android tablets.
As you familiarize yourself with the new Mindomo app, you will notice that it keeps the same functionality as the online version. However, there are new features that you will be delighted to test out and benefit from:
Seamless synchronization – providing a safe and backed-up environment for your information.
Online syncing of maps – allowing you to work and update your mind maps from different locations and various devices.
Instant access to maps – no log-in required, gets you started in a few seconds.
Flexibility of using app on tablet, phone or PC – respecting your mobility, yet keeping the same look and feel.
Stand-alone application – no account required in order to function.
Working offline with your ideas – creating and editing mind maps without an internet connection.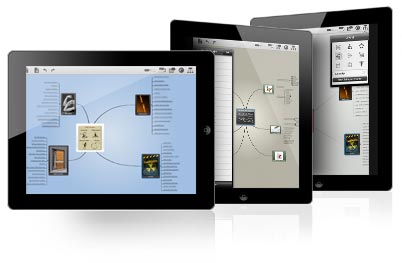 The app is free for a limited period of time. Please follow the links below to access the application:
We would like to thank you for your interest in the development of Mindomo for iPad and Android tablets. Even though we took a while to release this new application, we believe we succeeded in meeting your expectations, making your waiting worthwhile.We look forward to receiving your feedback regarding our new application and features.